OPTP Foam Disc Pads | Fitness Balance Pads
Sep 12, 2021
Products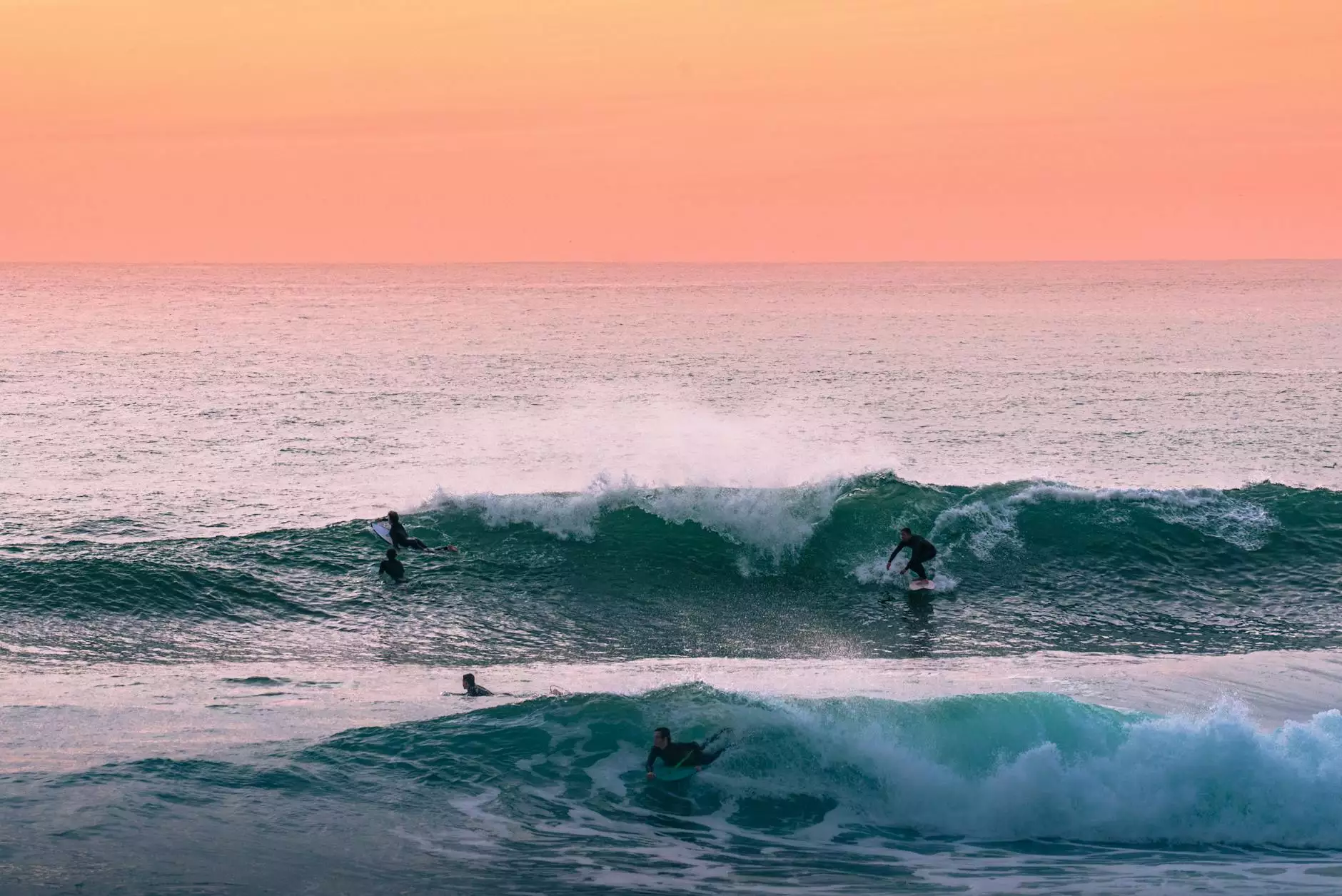 Enhance Your Fitness Training with OPTP Foam Disc Pads
Welcome to Phoenix Medical Services, your trusted destination for top-quality fitness and rehabilitation equipment. We are excited to introduce you to our extensive range of OPTP foam disc pads, designed to revolutionize your fitness training and enhance your overall performance.
Why Choose OPTP Foam Disc Pads?
OPTP foam disc pads are renowned for their exceptional quality and innovative design. With their versatile applications, these balance pads have become a staple in the fitness industry. Whether you're a professional athlete, a fitness enthusiast, or someone recovering from an injury, OPTP foam disc pads offer numerous benefits:
Improved Stability: The unique foam construction of these disc pads provides an unstable surface that challenges your body's balance and stability. By incorporating these pads into your training routine, you can significantly improve your proprioception and strengthen your core muscles.
Enhanced Core Strength: The instability created by OPTP foam disc pads engages your deep core muscles, forcing them to work harder to maintain stability. Regular use of these pads can lead to improved core strength and stability in your daily activities or sports performance.
Injury Prevention: Training with OPTP foam disc pads helps improve joint stability and flexibility, which in turn reduces the risk of injuries. The unpredictable surface challenges your muscles, ligaments, and tendons, strengthening them and making them more resilient.
Versatile Training Tool: OPTP foam disc pads can be used for a wide range of exercises, making them suitable for various fitness disciplines including balance training, strength training, physical therapy, and rehabilitation. From yoga and Pilates to high-intensity interval training, these pads offer limitless possibilities to enhance your workout routine.
High-Quality Materials: Our OPTP foam disc pads are crafted with the utmost care, using premium materials that ensure durability and longevity. You can trust that these pads will withstand rigorous training sessions, providing you with long-lasting performance.
Wide Range of Options: At Phoenix Medical Services, we offer an extensive selection of OPTP foam disc pads to cater to your specific needs. Whether you're a beginner looking for a softer pad or an advanced trainer seeking extra challenge, we have the perfect balance pad for you.
Unlock Your Full Potential with OPTP Foam Disc Pads
Discover the power of OPTP foam disc pads and take your fitness journey to new heights. Incorporate these balance pads into your training regimen and experience the transformative effects they can have on your performance, stability, and overall well-being.
Choose Phoenix Medical Services for Your Fitness Equipment Needs
As a leading provider of top-quality fitness and rehabilitation equipment, Phoenix Medical Services is committed to offering you the best products and exceptional customer service. With our OPTP foam disc pads, you can trust that you're getting the highest standard of fitness training tools on the market.
Why Choose Phoenix Medical Services?
Superior Customer Service: We pride ourselves on delivering outstanding customer service. Our knowledgeable team is always ready to assist you in finding the perfect balance pads or answer any questions you may have.
Extensive Product Range: Beyond OPTP foam disc pads, we offer a wide range of fitness equipment and accessories to meet all your training needs. Whether you're looking for resistance bands, exercise balls, or therapeutic aids, we've got you covered.
Competitive Prices: We believe that high-quality fitness equipment should be accessible to everyone. That's why we offer competitive prices without compromising on the excellence of our products.
Secure Online Shopping: Our secure online platform ensures a smooth and safe shopping experience. Rest assured that your personal information is protected, and your orders are handled with the utmost care.
Fast Shipping: We understand that you're eager to start your fitness journey with OPTP foam disc pads. That's why we offer fast shipping services to get your equipment to you in a timely manner.
Customer Satisfaction Guarantee: Your satisfaction is our priority. If for any reason you are not completely satisfied with your purchase, we offer a hassle-free return policy so you can shop with confidence.
Contact Phoenix Medical Services Today
Experience the difference that OPTP foam disc pads can make in your fitness training. Browse our selection online, and if you have any questions or need assistance, don't hesitate to reach out to our dedicated team at Phoenix Medical Services. We are here to help you achieve your fitness goals and create a stronger, more balanced version of yourself.