SpiderTech Tape Hip | Taping Products
Mar 8, 2023
Products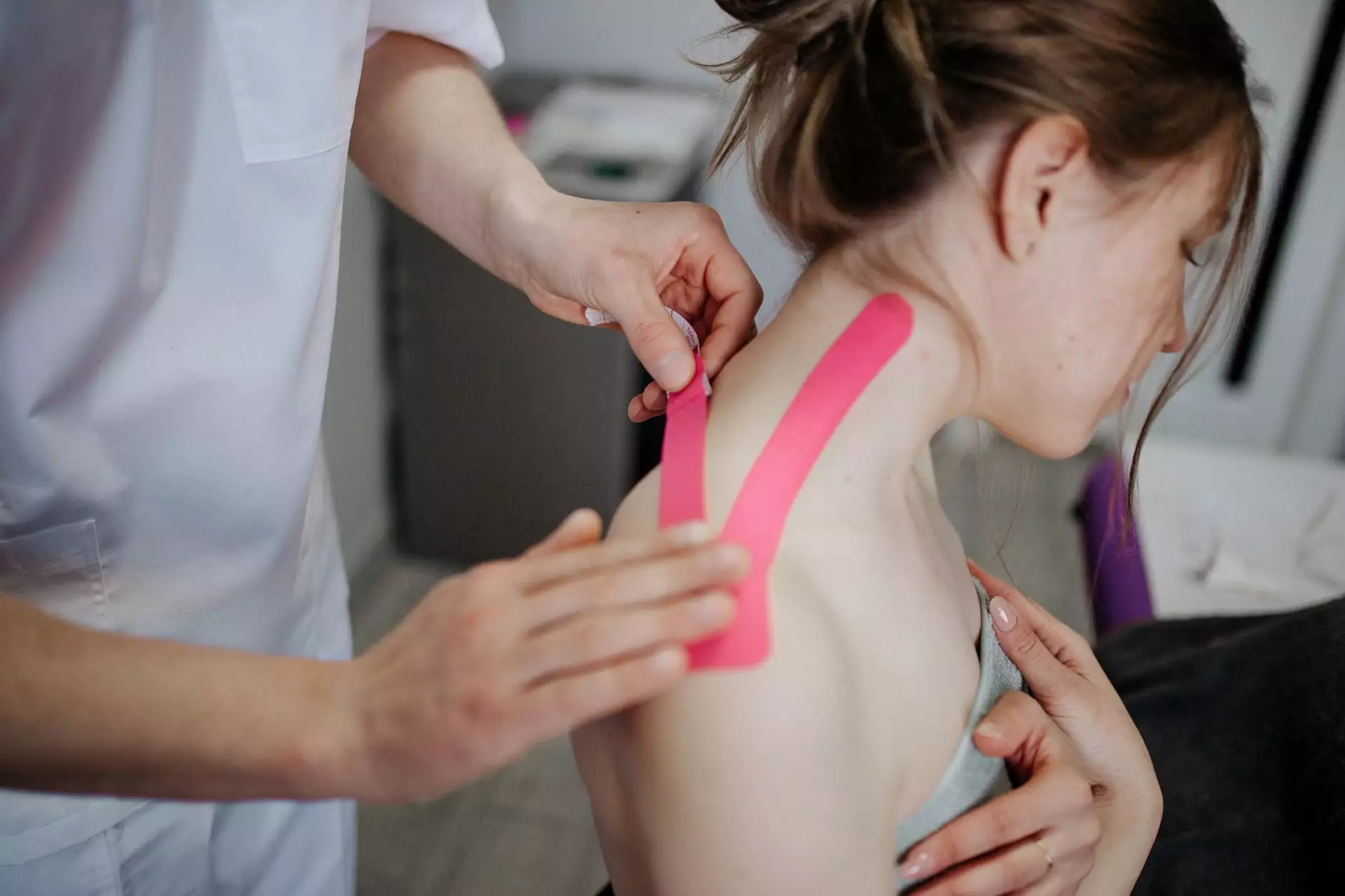 Relieve Hip Pain with SpiderTech Tape
Are you suffering from hip pain? Look no further! At Phoenix Medical Services, we offer a wide range of high-quality SpiderTech Tape products specifically designed to provide effective support and relief for your hip discomfort. Our taping solutions have gained immense popularity among athletes, active individuals, and those recovering from hip injuries.
The Benefits of SpiderTech Tape for Hip Pain
SpiderTech Tape is an innovative kinesiology tape that mimics the elasticity and thickness of human skin. Its unique properties enable it to provide targeted support and pain relief while allowing for full range of motion. When applied to the hip area, SpiderTech Tape offers the following benefits:
1. Pain Relief
SpiderTech Tape utilizes a combination of elastic fibers and a hypoallergenic adhesive to create a gentle lifting effect on the skin, decompressing the underlying tissues. This action helps to relieve pressure on the hip joint, reduce inflammation, and alleviate discomfort.
2. Enhanced Stability and Support
The unique wave pattern of SpiderTech Tape is strategically designed to improve proprioception and enhance joint stability. It provides support to the muscles and ligaments surrounding the hip, promoting proper alignment and reducing the risk of further injury.
3. Improved Circulation
The application of SpiderTech Tape stimulates blood flow and lymphatic drainage in the affected area. This increased circulation helps to enhance the delivery of oxygen and nutrients to the hip muscles, aiding in the healing process and reducing recovery time.
4. Durability and Longevity
SpiderTech Tape is known for its exceptional durability, even during intense physical activities. It is water-resistant, allowing you to wear it during sports, workouts, or everyday activities without worrying about it coming off or losing its adhesive properties.
How to Apply SpiderTech Tape for Hip Pain
Applying SpiderTech Tape to the hip area is a simple process that can be done at home or with the assistance of a healthcare professional. Follow these steps for proper application:
Clean and dry the skin around the hip area.
Measure and cut SpiderTech Tape to the desired length.
Round the edges of the tape to prevent premature lifting.
Peel off the backing of the tape and apply it directly over the affected hip area, ensuring proper stretching and tension for maximum effectiveness.
Smooth out any wrinkles or air bubbles to ensure proper adhesion.
Leave the tape on for up to 5 days, removing it gently after this period to avoid skin irritation.
It is essential to consult with a healthcare professional to determine the best application technique and duration for your specific hip condition.
Choose Phoenix Medical Services for SpiderTech Tape
At Phoenix Medical Services, we pride ourselves on providing top-notch healthcare products to our customers. When it comes to SpiderTech Tape for hip pain relief, we offer a wide selection of options to cater to your specific needs. Our taping products are backed by scientific research and are trusted by professionals and athletes worldwide.
Why Choose Us?
High-Quality Products: We source our SpiderTech Tape directly from reputable manufacturers to ensure the highest quality standards.
Expert Advice: Our team of knowledgeable professionals is ready to assist you in selecting the right SpiderTech Tape for your hip pain relief needs.
Fast and Reliable Shipping: We offer prompt shipping services to ensure that your SpiderTech Tape reaches you in a timely manner.
Customer Satisfaction: We prioritize customer satisfaction and strive to provide exceptional service throughout your shopping experience.
Don't let hip pain hold you back any longer. Explore our extensive range of SpiderTech Tape products and take the first step towards a pain-free hip. Order now from Phoenix Medical Services!