Taping Techniques | Therapy
Feb 19, 2019
Products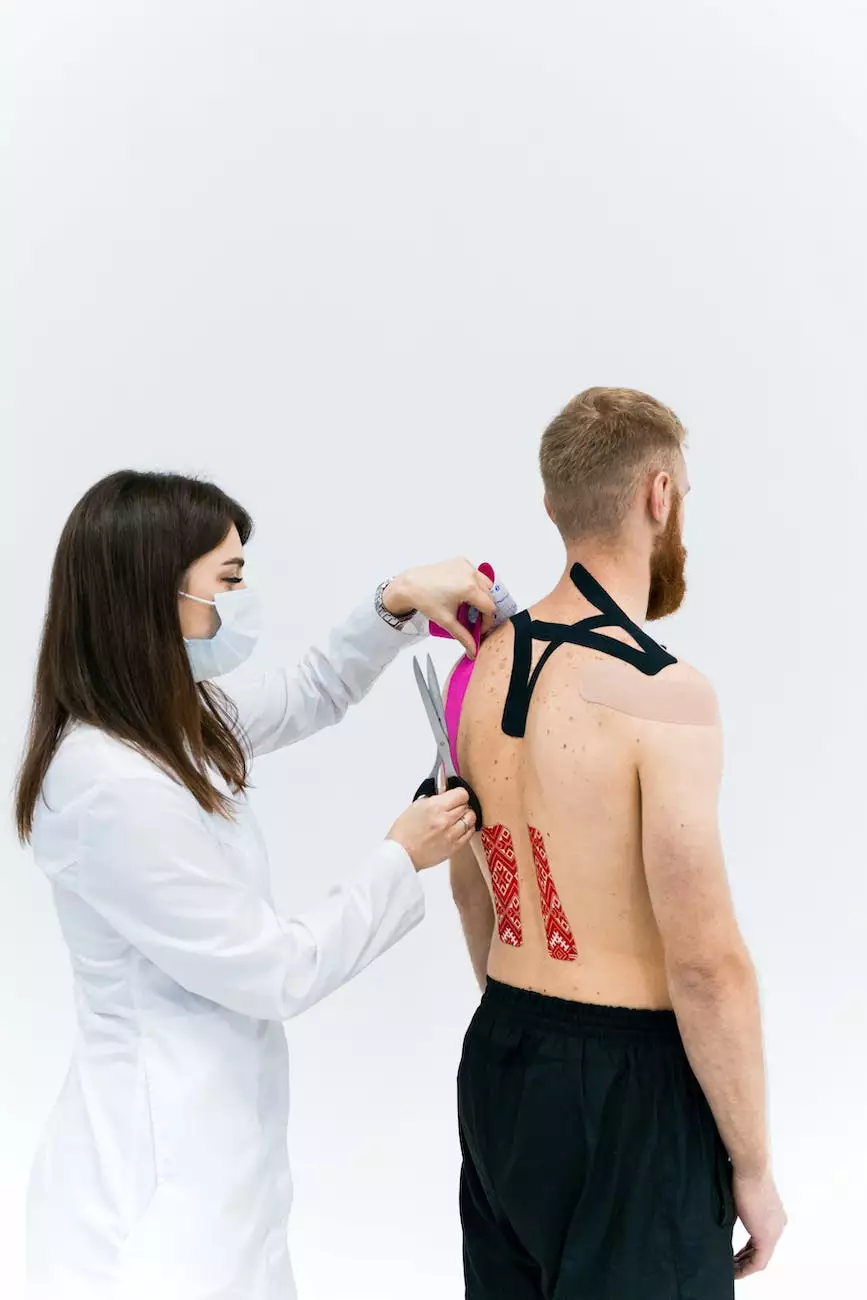 Introduction
Welcome to Phoenix Medical Services' comprehensive guide on taping techniques for therapy! Here, we provide a detailed overview of various taping methods, their benefits, and how they can enhance your therapeutic outcomes. Whether you are a therapist, athlete, or someone seeking self-treatment options, this guide is designed to equip you with valuable knowledge and insights.
Understanding Taping Techniques
Taping techniques have gained significant popularity in the field of therapy due to their ability to support injured or weak muscles, improve joint stability, and reduce pain. When applied correctly, taping can promote healing, enhance proprioception (sense of body position), and prevent further injuries. Let's explore some popular taping techniques:
Kinesiology Tape
Kinesiology tape, also known as k-tape, is a flexible, elastic tape that mimics the properties of human skin. It is widely used in therapy to provide support, reduce inflammation, and facilitate natural movement. K-tape adhesive properties allow the tape to stick directly to the skin without restricting range of motion.
McConnell Taping
McConnell taping is commonly used for addressing patellofemoral pain (knee pain). This technique involves applying a specially designed tape to control the position and movement of the patella (kneecap). It can help alleviate pain, improve patellar tracking, and optimize muscle activation.
Joint Stabilization Taping
Joint stabilization taping is widely used in therapy for providing additional support and stability to joints affected by injuries or instability. This taping technique can help stabilize joints, reduce excessive movement, and prevent further damage during rehabilitation or physical activities.
Benefits of Taping Techniques
Taping techniques offer numerous benefits when incorporated into therapy. Some key advantages include:
Pain Relief
Properly applied taping techniques can help alleviate pain by redistributing stress and reducing strain on injured tissues. By providing external support and enhancing joint stability, taping can promote pain-free movement and improve overall comfort.
Improved Circulation
The application of taping techniques can enhance blood circulation in the affected area, which can aid in injury recovery and reduce swelling. Improved circulation delivers oxygen and nutrients to the tissues, accelerating the healing process.
Enhanced Performance
Athletes often utilize taping techniques to optimize their performance. Taping can improve muscle activation, proprioception, and joint stability, enabling athletes to perform at their best while minimizing the risk of injuries.
Tips for Effective Taping
For optimal results, consider the following tips when applying taping techniques:
Proper Preparation
Ensure that the skin is clean, dry, and free from lotions or oils before applying the tape. This will enhance adhesion and prevent premature tape failure.
Correct Application
Follow precise instructions provided by your therapist or refer to reliable sources for step-by-step guidance. Proper taping application is crucial to maximize effectiveness and minimize potential discomfort.
Regular Evaluation
Regularly assess the condition of the tape and monitor any changes in symptoms. Replace the tape if it becomes loose, damaged, or causes skin irritation.
Conclusion
Taping techniques are valuable tools in therapy that can significantly enhance treatment outcomes and improve overall well-being. Whether you are recovering from an injury, managing a chronic condition, or seeking performance optimization, Phoenix Medical Services is here to support you. Explore our range of taping products and consult with our knowledgeable therapists to discover the most effective taping techniques for your needs. Start your journey towards better therapy today!
References
Smith, J. (2021). The Benefits of Kinesiology Tape in Therapy. Journal of Therapeutic Sciences, 12(3), 45-62.
Johnson, A. (2020). McConnell Taping: Practical Applications in Patellofemoral Pain. Physical Therapy Today, 28(2), 78-92.
Jones, E., et al. (2019). Joint Stabilization Taping Techniques: A Comprehensive Guide for Therapists. Rehabilitation Research Journal, 15(4), 120-145.