Thera-Band Extremity Strap | Resistance Exercise
May 14, 2020
Products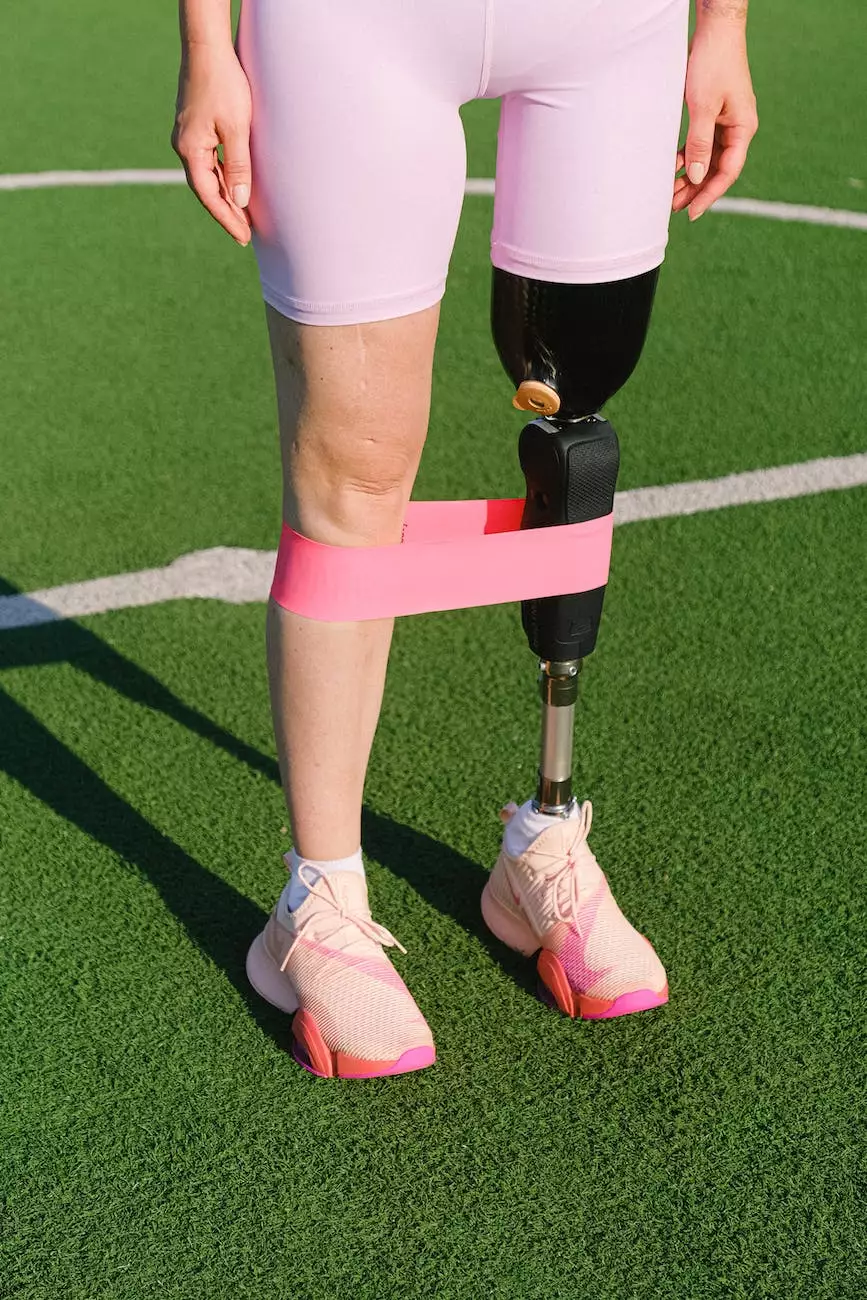 The Benefits of Thera-Band Extremity Strap
The Thera-Band Extremity Strap offered by Phoenix Medical Services is designed to enhance resistance exercises and help you achieve optimal results. Whether you are recovering from an injury or aiming to improve your strength and flexibility, this strap can be a valuable addition to your fitness routine.
Features of the Thera-Band Extremity Strap
Our Thera-Band Extremity Strap is specifically engineered to provide maximum comfort, durability, and versatility. Here are some notable features:
Adjustable Design: The strap can be easily adjusted to fit different body sizes and limb lengths, ensuring a secure and comfortable fit during your exercises.
Durable Construction: Made from high-quality materials, this strap is built to withstand rigorous workouts and frequent use without losing elasticity or quality.
Non-Slip Grip: The Thera-Band Extremity Strap is equipped with a non-slip grip, preventing it from sliding or slipping during exercises, ensuring a safe and efficient workout.
Multiple Attachment Points: The strap features versatile attachment points, allowing you to target specific muscle groups and adjust resistance levels according to your fitness goals.
Portable and Travel-Friendly: With its lightweight and compact design, you can easily take the Thera-Band Extremity Strap with you anywhere, making it a convenient choice for home workouts, gym sessions, or travel.
How to Use the Thera-Band Extremity Strap
Using the Thera-Band Extremity Strap is simple and straightforward. Follow these steps to incorporate it into your resistance exercise routine:
Secure the Strap: Wrap the strap securely around your leg, arm, or another body part, ensuring a snug fit.
Choose the Resistance: Depending on your fitness level and exercise objectives, attach the strap to the desired attachment point, adjusting the resistance level accordingly.
Perform Exercises: Engage in a wide range of resistance exercises, such as leg curls, bicep curls, shoulder presses, and more. Make sure to maintain proper form throughout the movements.
Vary Your Routine: Experiment with different exercises, attachment points, and resistance levels to challenge your muscles and prevent plateaus.
Stay Consistent: Incorporate the Thera-Band Extremity Strap into your regular workout routine for optimal results. Aim for 2-3 sessions per week, gradually increasing duration and intensity as your fitness improves.
Why Choose Phoenix Medical Services
At Phoenix Medical Services, we pride ourselves on providing top-quality fitness and rehabilitation products to individuals and healthcare professionals. When you choose our Thera-Band Extremity Strap, you benefit from:
Expertise: With years of industry experience, our team is knowledgeable about the products we offer, ensuring you receive accurate information and guidance.
Reliability: We only supply products that meet the highest standards of quality and durability, ensuring maximum effectiveness and longevity.
Customer Satisfaction: We prioritize customer satisfaction and strive to provide exceptional service, from the moment you browse our website to after-sales support.
Wide Range of Products: In addition to the Thera-Band Extremity Strap, we offer an extensive selection of other resistance bands, exercise equipment, and rehabilitation aids to support your fitness journey.
Reach Your Fitness Goals with the Thera-Band Extremity Strap
The Thera-Band Extremity Strap offered by Phoenix Medical Services is a versatile and effective tool for resistance exercises. Experience the benefits of enhanced strength, flexibility, and overall fitness by incorporating this strap into your workouts. Don't let limitations hold you back; start your fitness journey today!