Thoracic Lumbar Back Support: Enhancing Your Sitting Posture and Alleviating Back Pain
Jul 12, 2020
Products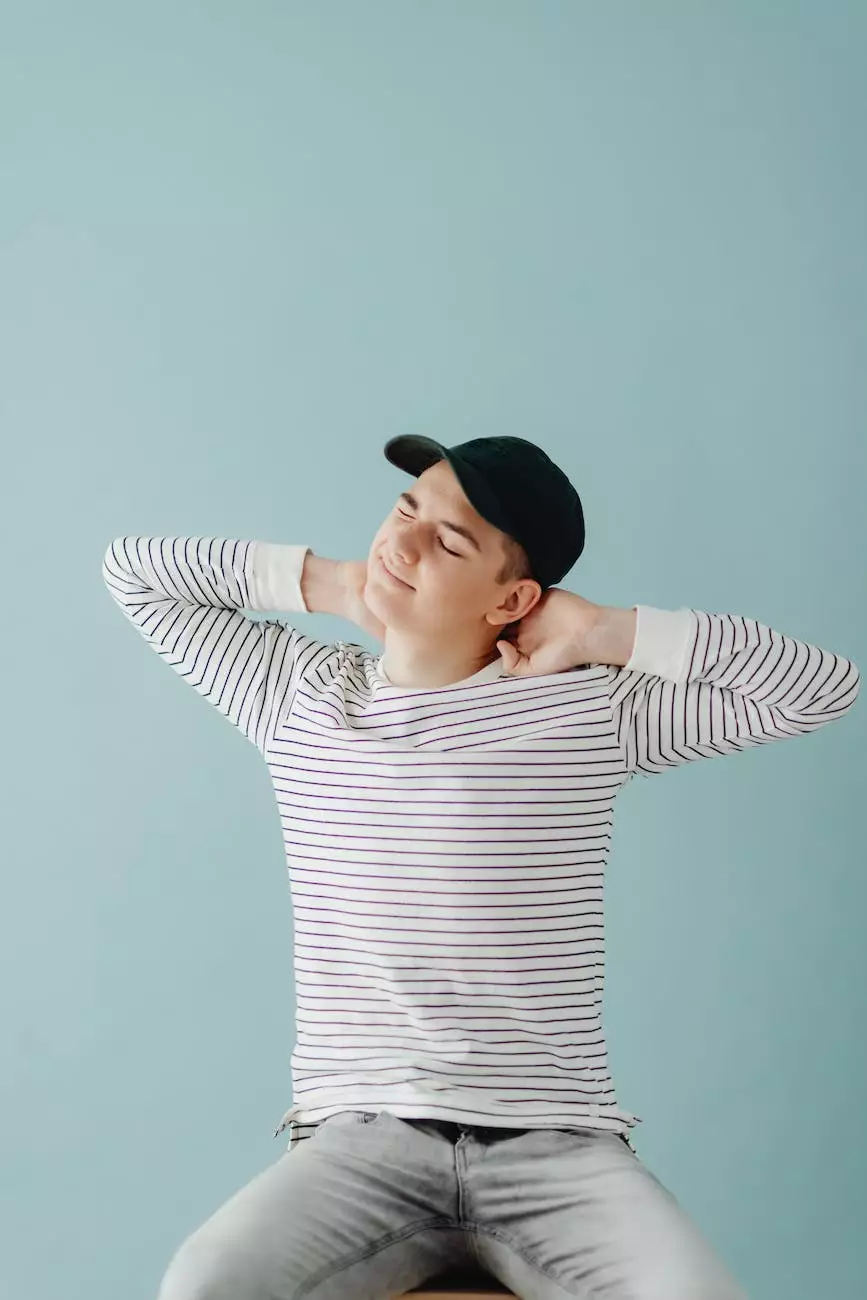 Welcome to Phoenix Medical Services, your trusted provider of premium medical supplies and solutions. We understand the importance of maintaining proper posture, especially when sitting for extended periods. Explore our range of thoracic lumbar back support products designed to offer superior comfort, spinal alignment, and relieve back pain.
The Importance of Good Sitting Posture
Many individuals spend a significant portion of their day sitting, whether it's at work, during daily commutes, or while enjoying leisure activities. However, prolonged sitting can lead to poor posture, resulting in various musculoskeletal issues, such as back pain, neck strain, and reduced mobility.
Proper sitting posture is crucial for maintaining the natural curvature of the spine, which includes the thoracic and lumbar regions. By ensuring optimal alignment, you can minimize stress on your back muscles and prevent discomfort in the long run.
Introducing Our Thoracic Lumbar Back Support Products
At Phoenix Medical Services, we offer a comprehensive selection of thoracic lumbar back support products designed to promote proper sitting posture and alleviate back pain. Our team of experts has carefully curated a range of high-quality supports suitable for various individuals and specific needs.
1. Ergonomic Design
Our back supports feature ergonomic designs that conform to the natural curvature of the spine. The contoured shape provides targeted support to the thoracic and lumbar areas, promoting optimal alignment of the vertebrae and reducing muscle strain. With adjustable straps and customizable options, our products ensure an ideal fit for individuals of different shapes and sizes.
2. Breathable Materials
We understand the importance of comfort, especially during prolonged use. That is why our back supports utilize breathable materials that enhance air circulation, preventing excessive heat and moisture build-up. The soft and lightweight fabric ensures a pleasant wearing experience, even during extended periods of sitting.
3. Versatility and Portability
Whether you require a back support for your office chair, car seat, or favorite armchair, our products offer exceptional versatility. The compact and lightweight design allows for easy portability, ensuring you can enjoy the benefits of proper posture and back relief wherever you go.
Benefits of Using Thoracic Lumbar Back Support
Investing in a thoracic lumbar back support can yield numerous benefits for your overall well-being and productivity. Here are some advantages of incorporating a quality back support into your daily routine:
1. Spinal Alignment
By providing targeted support to the thoracic and lumbar regions, our back supports help align the spine, minimizing the risk of misalignment, and associated discomfort. This can lead to improved posture, reduced muscle tension, and enhanced spinal stability.
2. Back Pain Relief
Back pain is a common issue among individuals who spend significant time sitting. Our back supports are designed to alleviate back pain by distributing pressure evenly and creating a supportive foundation. Say goodbye to those nagging aches and enjoy lasting comfort throughout the day.
3. Increased Comfort
Enhance your sitting experience with our back supports, which provide an extra layer of cushioning and promote better weight distribution. The ergonomic design contours to your body, ensuring a snug fit and optimal support, ultimately enhancing your comfort and reducing fatigue.
4. Postural Correction
If you struggle with maintaining proper posture, our thoracic lumbar back supports can assist in correcting postural imbalances. By gently encouraging your spine into a healthy alignment, you'll gradually develop muscle memory and improve your overall posture over time.
Choose Phoenix Medical Services for Your Back Support Needs
When it comes to finding the ideal thoracic lumbar back support for your needs, Phoenix Medical Services is your reliable partner. We are committed to providing top-quality products that prioritize your comfort, well-being, and long-term spinal health.
Visit our website at http://phoenixmed2u.com/Thoracic-Lumbar-Back-Support to explore our extensive range of back supports. Whether you're a professional seeking better posture in the office or an individual looking for back pain relief at home, we have the perfect solution for you.
Invest in your posture, invest in your health with Phoenix Medical Services' thoracic lumbar back supports. Say goodbye to discomfort and unlock the benefits of a properly aligned spine today!