Resistance Bands: The Ultimate in Exercise Versatility
Sep 22, 2020
Blog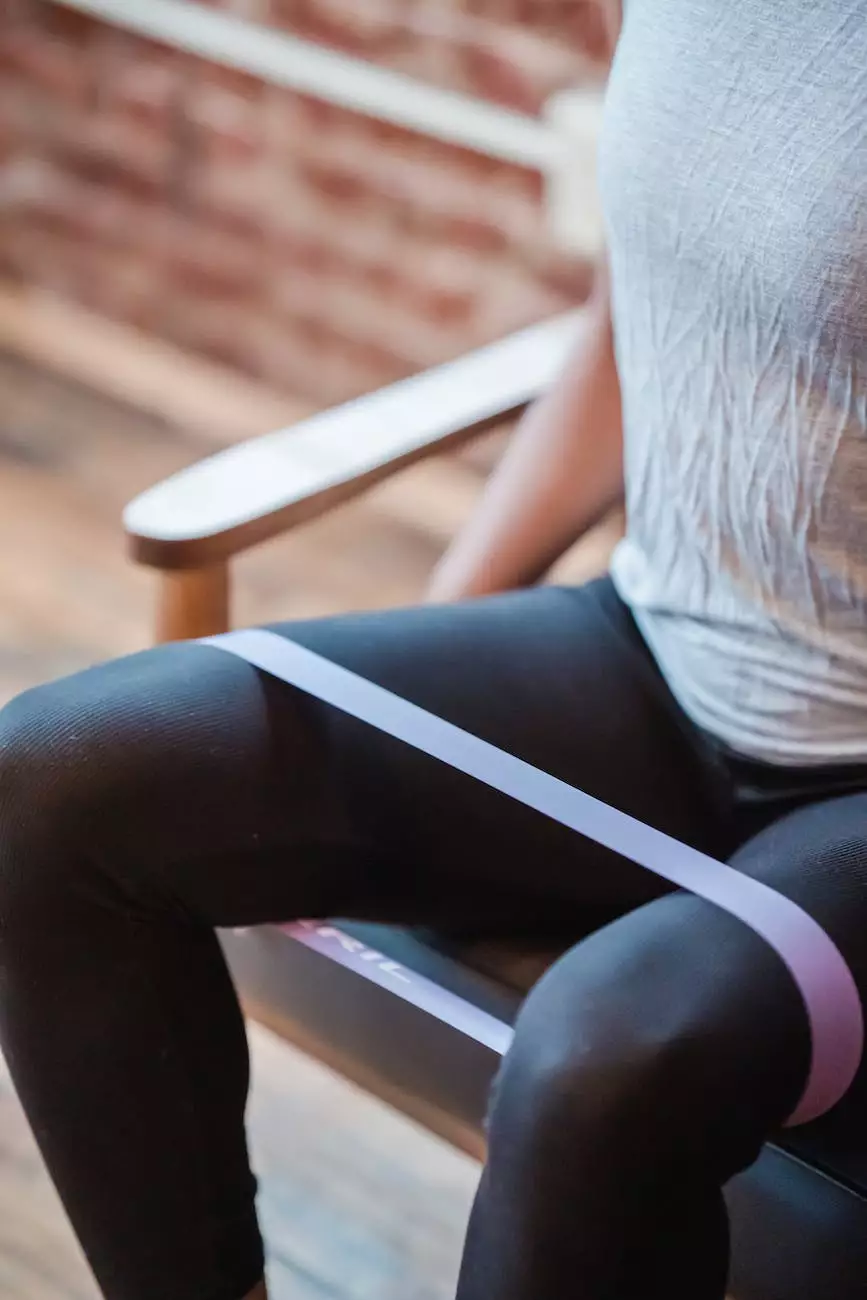 Introduction
Welcome to Phoenix Medical Services, where we believe in providing you with top-notch fitness solutions. In this article, we will explore the incredible benefits of resistance bands and how they can transform your fitness routine. Whether you are a beginner or a seasoned fitness enthusiast, resistance bands offer unmatched versatility and unparalleled results. Let's dive in!
What are Resistance Bands?
Resistance bands are a type of elastic band that offer varying levels of resistance when stretched. They come in different shapes, sizes, and resistance levels to accommodate individuals of all fitness levels and goals. Made from high-quality, durable materials, these bands provide continuous tension throughout your movements, targeting specific muscle groups effectively.
Benefits of Resistance Bands
1. Versatility: Resistance bands are the epitome of versatility in fitness equipment. They can be used for a wide range of exercises, from strength training to stretching and rehabilitation. You can target every major muscle group with a single band, making them an excellent option for full-body workouts.
2. Portability: Unlike bulky gym machines or heavy weights, resistance bands are lightweight and portable. You can easily carry them in your bag or suitcase, allowing you to stay consistent with your workouts while traveling. Whether you prefer working out at home, outdoors, or at the gym, resistance bands make it easy to maintain your fitness routine on-the-go.
3. Adjustable Resistance: One of the greatest advantages of resistance bands is the ability to adjust the resistance level to match your fitness needs. Whether you are a beginner or an advanced athlete, you can easily progress by using bands with higher levels of resistance. This adaptability ensures continuous challenge and prevents plateaus in your fitness journey.
4. Joint-Friendly: Resistance bands offer a low-impact workout option that is gentle on your joints. Unlike heavy weights or machines that can put strain on your joints, using resistance bands reduces the risk of injury while still providing an effective workout. This makes them perfect for individuals with joint concerns or those recovering from injuries.
How to Use Resistance Bands
Resistance bands can be used in countless exercises to target specific muscle groups or engage multiple muscles simultaneously. Here are a few popular exercises you can incorporate into your routine:
1. Squats with Resistance Bands
Target your glutes, quads, and hamstrings by adding resistance bands to your squats. Place the band just above your knees and perform squats as usual. You'll feel the burn and see improved strength and muscle tone in your lower body.
2. Bicep Curls with Resistance Bands
Build strong and defined biceps by incorporating resistance bands into your bicep curls. Step on the band with one foot and hold the other end in your hand. Curl your arm upward against the resistance of the band, focusing on squeezing your bicep at the top of the movement.
3. Push-Ups with Resistance Bands
Elevate your push-up game and engage your chest, triceps, and core by adding resistance bands to your push-ups. Loop the band around your back and hold the handles in your hands. As you lower into the push-up, you'll feel the increased resistance challenging your muscles.
4. Glute Bridges with Resistance Bands
Activate your glutes and strengthen your lower back with glute bridges using resistance bands. Place the band just above your knees while lying on your back. Push through your heels as you lift your hips off the ground, squeezing your glutes at the top.
Conclusion
Incorporating resistance bands into your fitness routine can have a transformative impact on your strength, flexibility, and overall fitness level. At Phoenix Medical Services, we offer a wide range of premium quality resistance bands that are designed to provide durability, comfort, and maximum workout effectiveness. Elevate your workouts and achieve your fitness goals with the ultimate exercise versatility of resistance bands. Shop our collection today and take the first step towards a stronger, healthier you!