M6 Medical Oxygen Cylinder - Post Valve
Nov 8, 2020
Products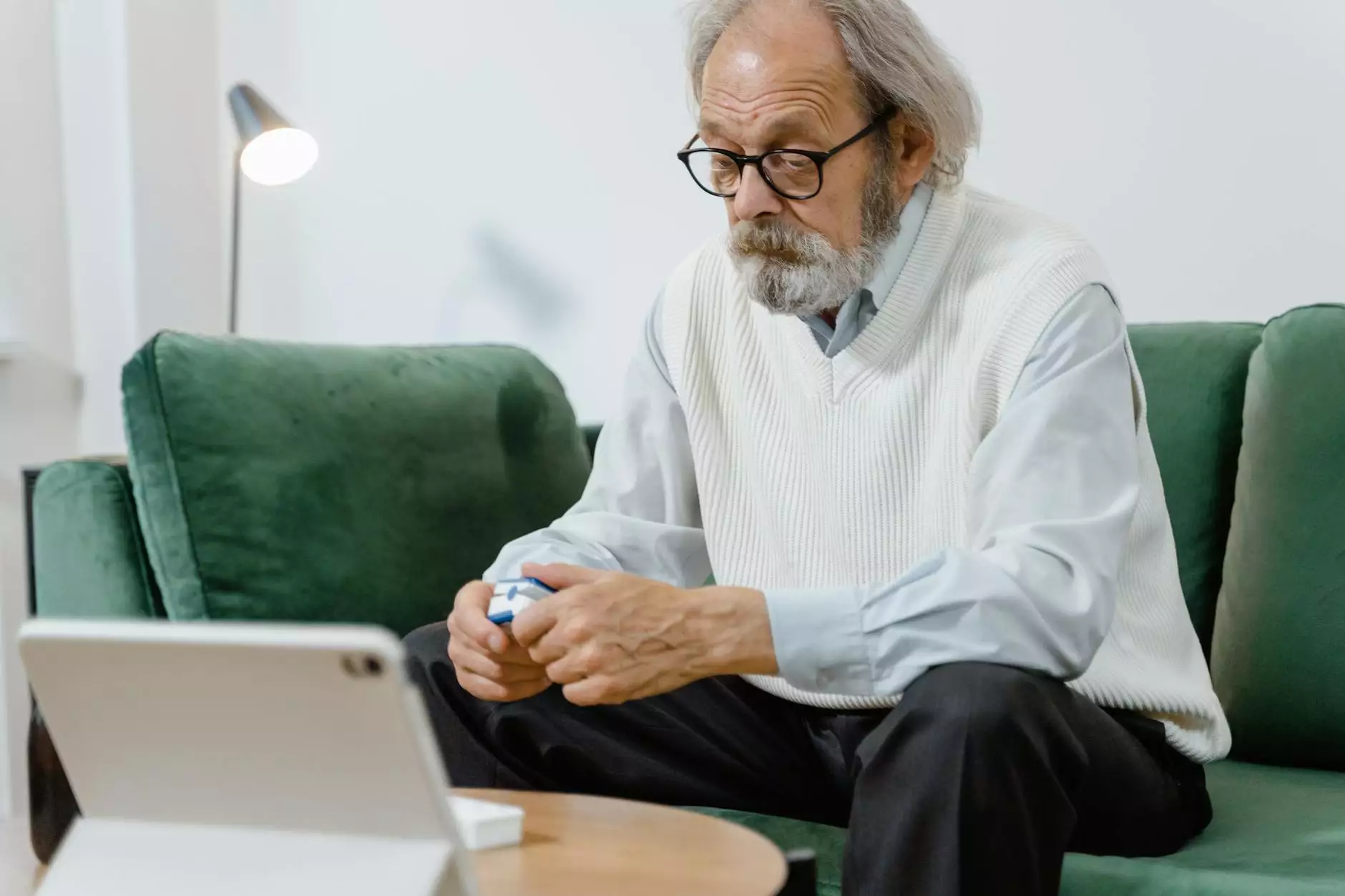 Introduction to M6 Medical Oxygen Cylinder - Post Valve
Welcome to Phoenix Medical Services, the leading provider of top-quality medical oxygen cylinders. Our online shop offers a wide range of medical oxygen cylinders, and our M6 cylinders with post valves are a popular choice among healthcare professionals, patients, and caregivers.
Why Choose M6 Medical Oxygen Cylinders?
When it comes to medical oxygen cylinders, the M6 size is highly sought after for its compact and portable nature. This cylinder is perfect for individuals who require oxygen therapy on the go or those in need of a backup oxygen supply.
At Phoenix Medical Services, we understand the importance of convenience and reliability when it comes to medical equipment. That's why our M6 medical oxygen cylinders feature a post valve design. The post valve offers easy operation and secure closure, ensuring that the oxygen is always accessible when needed and sealed tightly when not in use.
Key Features of M6 Medical Oxygen Cylinders
Our M6 medical oxygen cylinders are crafted with the utmost precision and attention to detail, providing you with a product that meets the highest industry standards. Here are some key features of our M6 cylinders:
Lightweight Aluminum Construction: The M6 cylinders are made of lightweight aluminum, making them easy to carry and transport. Whether you're going on a trip or simply need to move around your home, the lightweight design ensures maximum portability.
Post Valve Design: The post valve design offers convenience and reliability. It allows for easy attachment and detachment of accessories, such as regulators and tubing, while ensuring a secure and airtight seal.
High Oxygen Capacity: Despite its compact size, the M6 cylinder can hold a substantial amount of medical-grade oxygen, providing you with a reliable supply to meet your oxygen therapy needs.
Durable and Long-Lasting: Our M6 cylinders are built to withstand the demands of daily use. The sturdy construction and premium materials used ensure durability and longevity, giving you peace of mind in your oxygen therapy journey.
Uses of M6 Medical Oxygen Cylinders
M6 medical oxygen cylinders have a wide range of applications in the healthcare industry. Here are some common uses:
Home Oxygen Therapy: M6 cylinders are commonly used for delivering oxygen therapy to patients in the comfort of their own homes. The compact size and ease of use make them ideal for this purpose.
Travel and Mobility: For individuals who require oxygen therapy while traveling or on the move, M6 cylinders offer a practical solution. Their lightweight design allows for easy transportation, enabling individuals to maintain their daily activities.
Emergency Situations: M6 cylinders are often used as a backup oxygen supply in case of emergencies, ensuring that patients have access to oxygen when the primary source is unavailable or compromised.
How to Use and Maintain M6 Medical Oxygen Cylinders
Using and maintaining your M6 medical oxygen cylinder is essential for ensuring its optimal performance and longevity:
Step 1:
Proper Handling: When handling the M6 cylinder, ensure that it is kept in an upright position and protected from any potential damage. Avoid dropping or mishandling the cylinder to prevent leaks or other issues.
Step 2:
Attaching Accessories: Before using the M6 cylinder, securely attach the necessary accessories, such as regulators and tubing, to ensure proper oxygen delivery. Follow the manufacturer's instructions for proper attachment and use.
Step 3:
Regular Maintenance: It is important to regularly inspect your M6 cylinder for any visible damage, such as dents or scratches. Additionally, ensure that the post valve and other components are clean and free from debris. If you notice any issues, consult a healthcare professional or contact our customer support for assistance.
Step 4:
Proper Storage: When not in use, store your M6 cylinder in a cool and dry place, away from direct sunlight, flammable substances, and extreme temperatures. This will help maintain the cylinder's integrity and ensure its longevity.
Explore Our Range of M6 Medical Oxygen Cylinders
At Phoenix Medical Services, we take pride in offering a diverse selection of M6 medical oxygen cylinders with post valves. Browse our online shop and discover the perfect cylinder to meet your specific needs. We provide detailed product descriptions, specifications, and pricing information, making it easy for you to make an informed decision.
Should you require any assistance or have any questions, our knowledgeable customer support team is always ready to help. Contact us today and experience the Phoenix Medical Services difference!