CGA300 Acetylene Valve - 1 NGT - No PRD
Mar 31, 2023
Products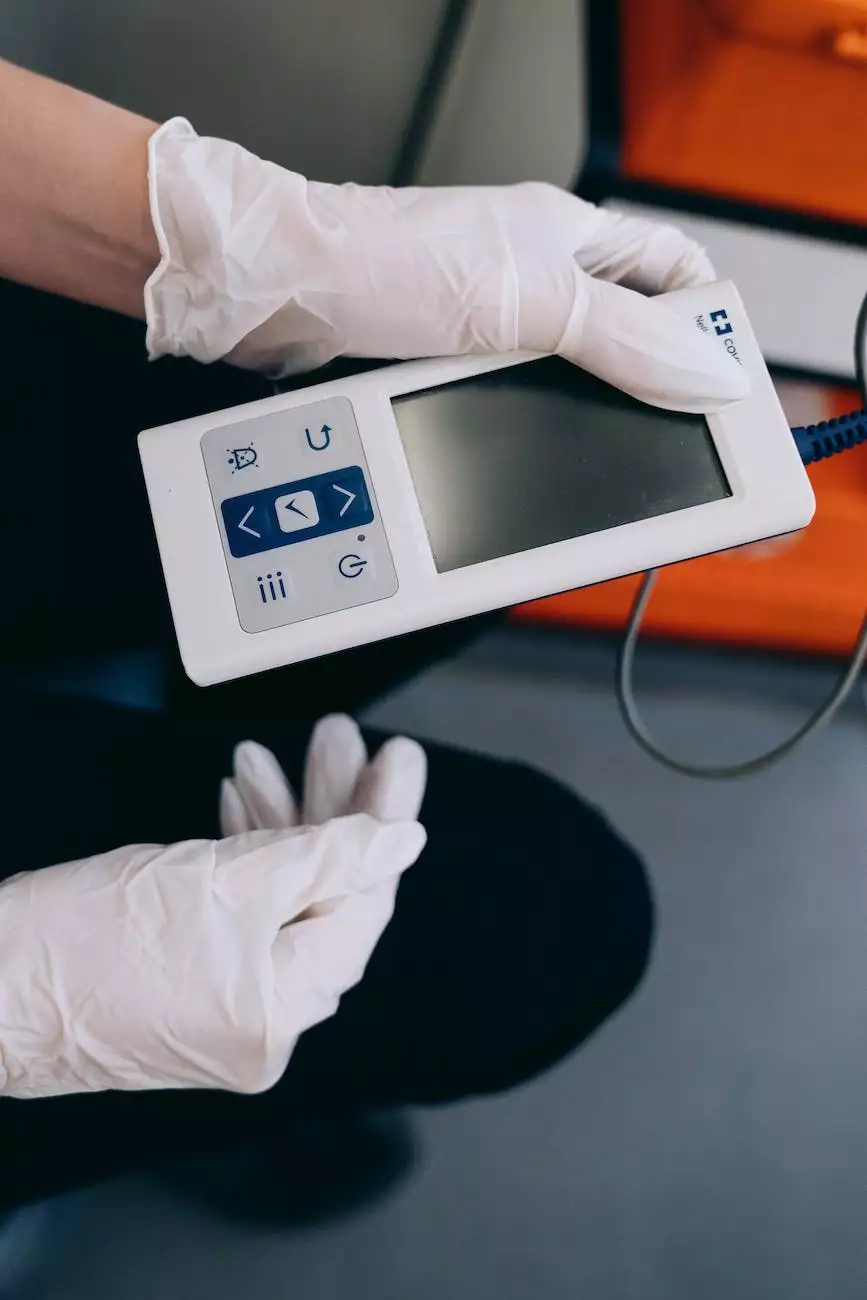 Welcome to Phoenix Medical Services, your trusted provider of top-quality medical equipment and supplies. We are pleased to offer the CGA300 Acetylene Valve - 1 NGT - No PRD, a reliable and durable valve designed specifically for acetylene gas applications.
Superior Design and Performance
At Phoenix Medical Services, we understand the importance of delivering products that meet the strictest industry standards. Our CGA300 Acetylene Valve - 1 NGT - No PRD is engineered with precision to ensure optimal performance and safety.
Featuring a high-grade construction, our acetylene valve offers exceptional durability and reliability. This robust design ensures long-lasting use even in demanding environments. With its precise engineering, you can trust our valve to deliver consistently accurate gas flow control.
Furthermore, our CGA300 Acetylene Valve - 1 NGT - No PRD is equipped with advanced safety features to protect users and property. Safety is our top priority, and we have carefully designed our valve to meet stringent safety guidelines. Rest assured that when you choose our acetylene valve, you are investing in a product that prioritizes your safety.
Key Features:
Premium construction for durability
Precise engineering for accurate gas flow control
Advanced safety features for user protection
The Importance of Reliable Acetylene Valves
Acetylene is a commonly used gas in various industries, including welding and cutting applications. The proper control and regulation of acetylene gas flow are crucial for the safety and efficiency of these operations.
Choosing a reliable acetylene valve, such as our CGA300 Acetylene Valve - 1 NGT - No PRD, ensures that you can maintain precise control over gas flow. This precision control is essential for achieving accurate and consistent results in your acetylene-based processes.
Why Choose Phoenix Medical Services?
When it comes to medical equipment and supplies, we aim to be your go-to source. Here's why you should choose Phoenix Medical Services:
1. Quality Assurance
At Phoenix Medical Services, we prioritize quality in everything we do. Our CGA300 Acetylene Valve - 1 NGT - No PRD is subjected to rigorous testing and inspection procedures to ensure it meets the highest standards. We take pride in delivering reliable products that our customers can depend on.
2. Exceptional Customer Service
We value our customers and strive to provide exceptional service. Our knowledgeable and friendly team is here to answer your questions, offer assistance, and help you make informed decisions. We are dedicated to ensuring your experience with us is positive from start to finish.
3. Wide Range of Products
Phoenix Medical Services offers an extensive selection of medical equipment and supplies. Whether you need acetylene valves, oxygen regulators, or other specialized products, we have you covered. Explore our catalog and find the solutions you need.
4. Competitive Pricing
We understand the importance of affordability without compromising quality. Our pricing is competitive, allowing you to access premium products at reasonable prices. Additionally, we offer various discounts and promotions to help you save even more.
5. Quick and Reliable Shipping
Time is of the essence in the medical industry. We prioritize quick and reliable shipping to ensure you receive your orders promptly. Rest assured that your CGA300 Acetylene Valve - 1 NGT - No PRD will be delivered to your doorstep in a timely manner.
Shop CGA300 Acetylene Valve - 1 NGT - No PRD at Phoenix Medical Services
Experience the reliability and safety of our CGA300 Acetylene Valve - 1 NGT - No PRD by placing your order today. Trust Phoenix Medical Services for all your medical equipment needs. Shop with us and be confident in the quality and performance of our products.
Contact Us
If you have any questions or need further assistance, don't hesitate to reach out to our customer support team. We are here to help. Contact Phoenix Medical Services today and experience exceptional service with a smile.