All Stretching Products
Dec 8, 2020
Products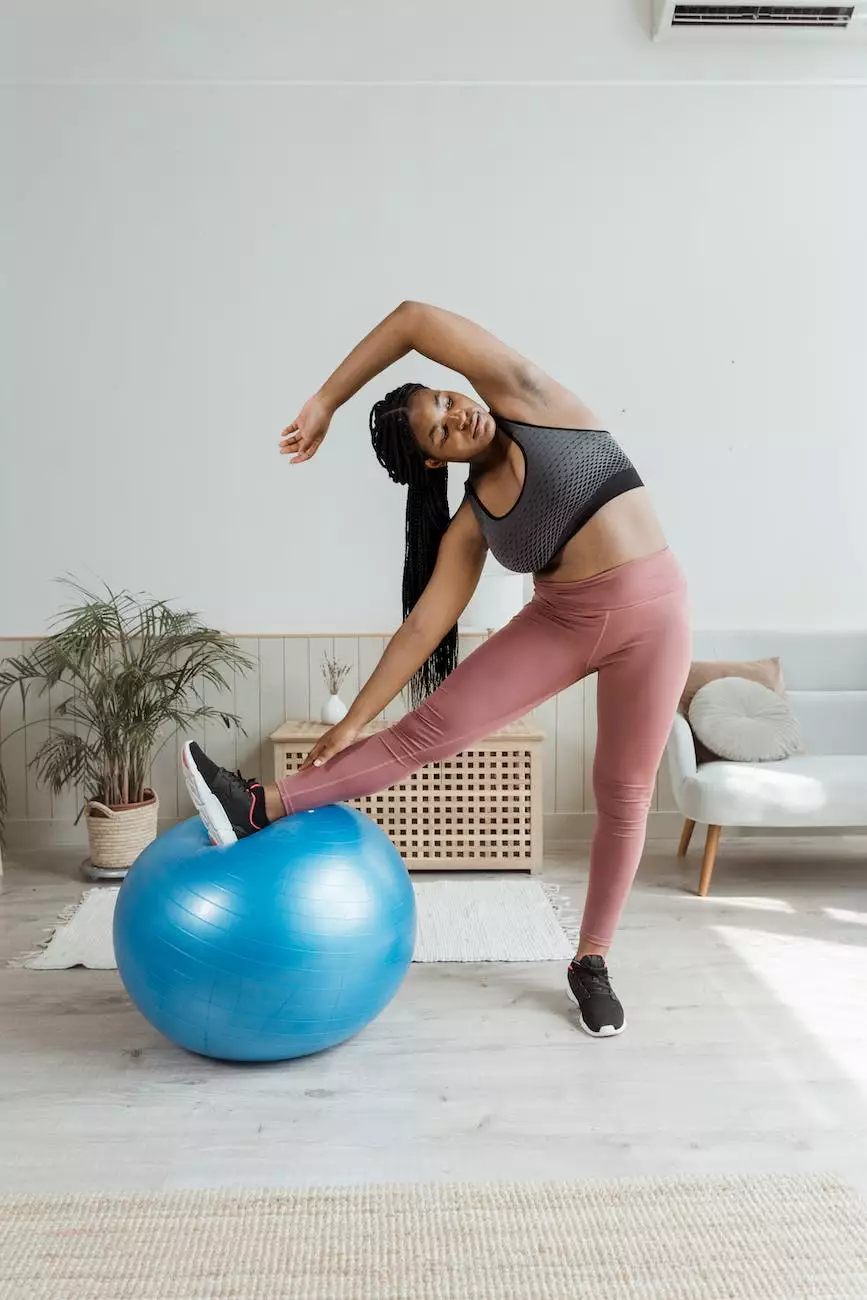 Enhance Your Stretching Routine with Top-Quality Equipment
Welcome to Phoenix Medical Services, your go-to destination for all your stretching needs. We understand the importance of maintaining a healthy and flexible body, which is why we provide a wide range of high-quality stretching products. Whether you are a professional athlete, fitness enthusiast, or simply looking to increase your flexibility, we have the perfect equipment and accessories to help you achieve your goals.
1. Resistance Bands
Our collection of resistance bands offers various levels of resistance to accommodate individuals of all fitness levels. Resistance bands are perfect for stretching exercises, allowing you to target specific muscle groups and improve flexibility. With our durable bands, you can enhance your workout routine and achieve remarkable results.
2. Foam Rollers
Experience the benefits of foam rolling with our premium foam rollers. Foam rolling is an effective technique for self-myofascial release, aiding in muscle recovery and increasing flexibility. Our foam rollers come in various densities to suit your specific needs, providing deep tissue massage and relieving muscle tension.
3. Stretching Straps
Our stretching straps are designed to assist you in achieving deeper stretches and improving flexibility. Made from high-quality materials, these straps offer durability and support during stretching exercises. Whether you are looking to enhance your yoga practice or increase your range of motion, our stretching straps are the perfect addition to your stretching routine.
4. Stretching Machines
Take your stretching routine to the next level with our state-of-the-art stretching machines. These innovative devices provide controlled stretches, targeting specific muscle groups and increasing flexibility. Our stretching machines are designed with your comfort and safety in mind, ensuring optimal results without risking injury.
5. Stretching Accessories
In addition to our main stretching products, we also offer a range of accessories to enhance your stretching experience. From yoga blocks and mats to massage balls and resistance tubes, our accessories complement your routine and provide added support. Explore our accessories collection to find the perfect additions to your stretching arsenal.
Why Choose Phoenix Medical Services?
As a leader in the industry, Phoenix Medical Services is committed to providing you with the highest quality stretching products. Here's why you can trust us:
1. Superior Quality
We understand that when it comes to your health and well-being, only the best will do. That's why all our stretching products are crafted from premium materials, ensuring durability and long-lasting performance. You can rely on our products to withstand the test of time and rigorous use.
2. Extensive Selection
At Phoenix Medical Services, we believe in offering a wide range of stretching products to cater to different needs and preferences. From beginner-friendly options to advanced equipment, we have the perfect solution for every individual. Our extensive selection allows you to find the products that align with your goals and support your stretching routine.
3. Expert Advice
Our team of knowledgeable professionals is dedicated to assisting you in making informed decisions about your stretching products. Whether you need guidance on choosing the right resistance band or understanding the benefits of foam rolling, we are here to provide expert advice. Your satisfaction and success are our top priorities.
4. Affordable Prices
Quality shouldn't come at a high cost. Phoenix Medical Services offers competitive prices on all our stretching products, ensuring accessibility without compromising on quality. We believe that everyone should have the opportunity to enhance their flexibility and overall well-being, which is why we strive to provide affordable options for all.
Begin Your Journey to Improved Flexibility Today
Don't wait any longer to reach your flexibility goals. Visit Phoenix Medical Services today and explore our extensive collection of stretching products. We guarantee that our top-quality equipment and accessories will take your stretching routine to new heights. Start your journey to improved flexibility and overall well-being with Phoenix Medical Services now!