Franklin Band 11' Blue Heavy | Resistance Exercise
Jun 21, 2022
Products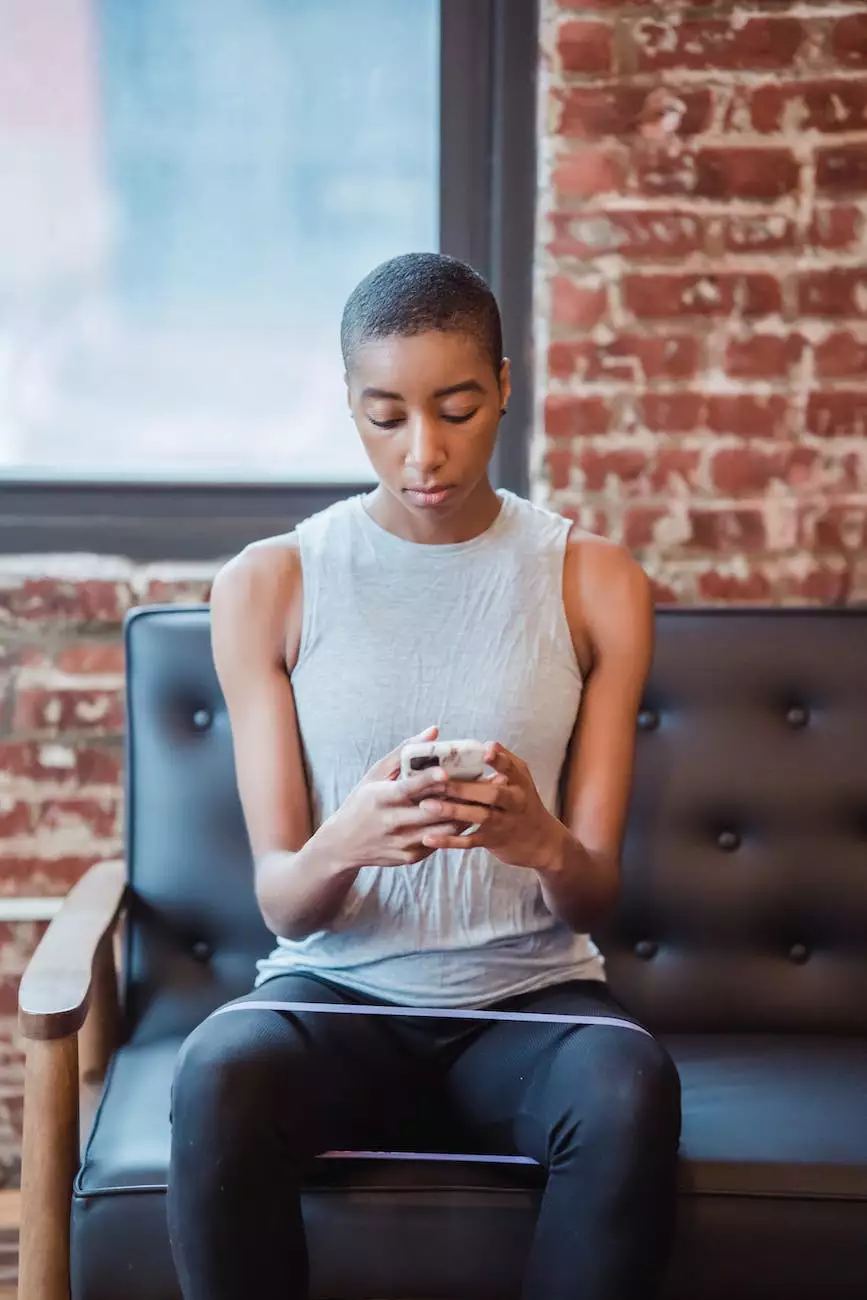 Introduction to Franklin Band 11' Blue Heavy
Welcome to Phoenix Medical Services, your trusted provider of top-quality fitness products. If you're looking for a highly effective resistance band for your exercise routine, look no further than the Franklin Band 11' Blue Heavy. Designed to provide exceptional resistance and versatility, this band is perfect for individuals looking to take their fitness journey to the next level.
Benefits of Franklin Band 11' Blue Heavy
When it comes to resistance exercise, the Franklin Band 11' Blue Heavy offers numerous benefits that can help you achieve your fitness goals. Here are some of the key advantages of incorporating this band into your workout routine:
1. Premium-Quality Construction
Our Franklin Band 11' Blue Heavy is crafted from high-quality materials to ensure durability and longevity. The band is made from premium latex, which provides the perfect amount of resistance for effective muscle toning and strength training. Whether you're a beginner or an advanced fitness enthusiast, this band can withstand intense workouts without losing its elasticity or shape.
2. Versatile Exercise Options
With the Franklin Band 11' Blue Heavy, you have the freedom to perform a wide range of exercises targeting various muscle groups. Whether you want to work on your arms, legs, back, or core, this band will enable you to engage multiple muscle groups simultaneously for a comprehensive and efficient workout. From bicep curls to squats and everything in between, this versatile band has got you covered.
3. Progressive Resistance
Using the Franklin Band 11' Blue Heavy allows you to gradually increase the level of resistance as your strength improves. With its heavy resistance level, this band challenges your muscles, helping you build strength and endurance over time. The progressive resistance feature ensures that you continue to make progress in your fitness journey, preventing plateaus and ensuring continuous gains.
4. Compact and Portable
Unlike bulky exercise equipment, the Franklin Band 11' Blue Heavy is lightweight, compact, and easy to carry. This makes it an excellent choice for on-the-go workouts or when you don't have access to a gym. Whether you're traveling, going to the office, or simply prefer working out at home, this band can be easily packed in your bag or stored in a small space, ensuring you can stay consistent with your exercise routine.
5. Suitable for All Fitness Levels
Regardless of your fitness level, the Franklin Band 11' Blue Heavy can be adapted to meet your specific needs. Beginners can start with lower resistance exercises and gradually progress, while advanced users can incorporate this band into challenging workout routines. The versatility and adjustability of the band make it suitable for individuals of all fitness levels, allowing everyone to benefit from resistance training.
Why Choose Phoenix Medical Services
At Phoenix Medical Services, we take pride in offering only the highest quality fitness products to our customers. Here's why you should choose us for your resistance exercise needs:
1. Extensive Product Selection
We offer a wide range of resistance bands, including the Franklin Band 11' Blue Heavy, to cater to various fitness preferences and goals. Whether you're a fitness enthusiast, a professional athlete, or a rehabilitation patient, our extensive product selection ensures that you'll find the perfect band to suit your needs.
2. Quality Assurance
We understand the importance of investing in durable and reliable fitness equipment. That's why all our resistance bands, including the Franklin Band 11' Blue Heavy, undergo rigorous quality testing to ensure they meet the highest industry standards. We stand behind the quality and performance of our products, so you can be confident in your purchase.
3. Expertise and Customer Support
Our team of fitness experts is dedicated to helping you make informed decisions about your fitness journey. If you have any questions or need assistance, our knowledgeable customer support team is always ready to provide expert guidance and advice. We are passionate about helping you achieve your fitness goals and will go the extra mile to ensure your satisfaction.
4. Competitive Pricing and Fast Shipping
At Phoenix Medical Services, we believe that high-quality fitness equipment should be accessible to all. That's why we offer our resistance bands at competitive prices without compromising on quality. Additionally, our efficient shipping process ensures that you receive your Franklin Band 11' Blue Heavy in a timely manner, allowing you to start your fitness journey without any delays.
5. Customer Satisfaction
We prioritize customer satisfaction and strive to exceed your expectations in every interaction. We value your feedback and continuously work on improving our products and services. Experience the Phoenix Medical Services difference and join countless satisfied customers who have achieved their fitness goals with our top-notch resistance bands.
Conclusion
The Franklin Band 11' Blue Heavy is the ultimate choice for individuals seeking a reliable and effective resistance band for their exercise routine. With its unparalleled benefits and versatility, this band can help you make significant progress in your fitness journey. Choose Phoenix Medical Services as your trusted provider and embark on a transformative fitness experience. Explore our wide range of quality resistance bands today!