Kinesio Pro Scissors with Holster | Taping Accessories
May 21, 2019
Products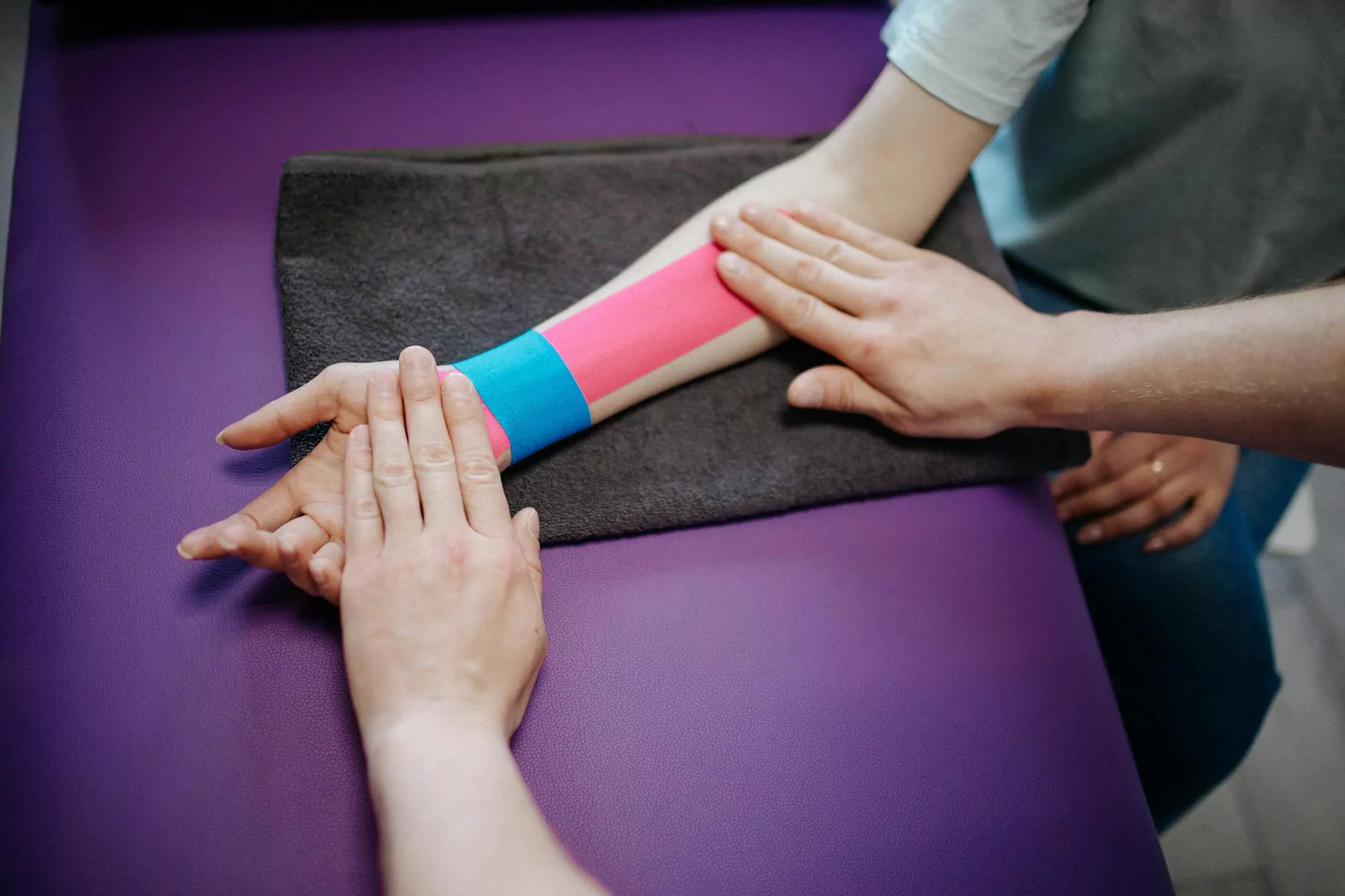 About Kinesio Pro Scissors with Holster
Phoenix Medical Services is proud to offer the Kinesio Pro Scissors with Holster, a must-have accessory for medical professionals involved in taping procedures. Designed with precision and functionality in mind, these scissors are an essential tool for achieving optimal results. With the Kinesio Pro Scissors with Holster, you can enhance your taping techniques and provide the best care to your patients.
High-Quality Design and Functionality
Our Kinesio Pro Scissors with Holster are meticulously crafted to deliver exceptional performance. They feature stainless steel blades that are sharp and durable, ensuring precise and clean cuts every time. The ergonomic design of the handles offers a comfortable grip, reducing hand fatigue during extended use.
Enhance Your Taping Techniques
When it comes to taping procedures, having the right tools can make a significant difference in achieving desired outcomes. The Kinesio Pro Scissors with Holster are specially designed to assist medical professionals in smoothly and efficiently cutting through various types of tape with ease. Whether you are using Kinesiology tape, sports tape, or medical tape, these scissors provide the perfect solution.
Convenient Holster for Easy Access
The Kinesio Pro Scissors come with a holster, allowing you to keep them within easy reach at all times. The holster can be attached to your belt or pocket, providing quick access during taping procedures. With the holster, you can focus on your patients without worrying about misplacing or losing your scissors.
Multiple Applications
The versatility of the Kinesio Pro Scissors makes them suitable for various medical settings. They are ideal for taping procedures in sports medicine, physical therapy, chiropractic care, and general healthcare practices. These scissors are designed to meet the demands of professionals who require top-quality tools for their everyday tasks.
Buy Kinesio Pro Scissors with Holster from Phoenix Medical Services
Phoenix Medical Services is a trusted provider of high-quality medical products and supplies. We understand the importance of reliable tools in delivering excellent patient care. When you purchase the Kinesio Pro Scissors with Holster from us, you can be confident in their durability and performance.
Why Choose Phoenix Medical Services?
Wide range of premium taping accessories
Exceptional customer service and support
Fast and reliable shipping
Competitive prices
Trusted by healthcare professionals
Conclusion
Elevate your taping procedures with the Kinesio Pro Scissors with Holster from Phoenix Medical Services. Designed for precision and durability, these scissors will help you achieve optimal results in your practice. Don't settle for anything less than the best when it comes to your patients' care. Order your Kinesio Pro Scissors with Holster today and experience the difference in your taping techniques.