Kinesio Tex Classic | Taping Products
Feb 26, 2023
Products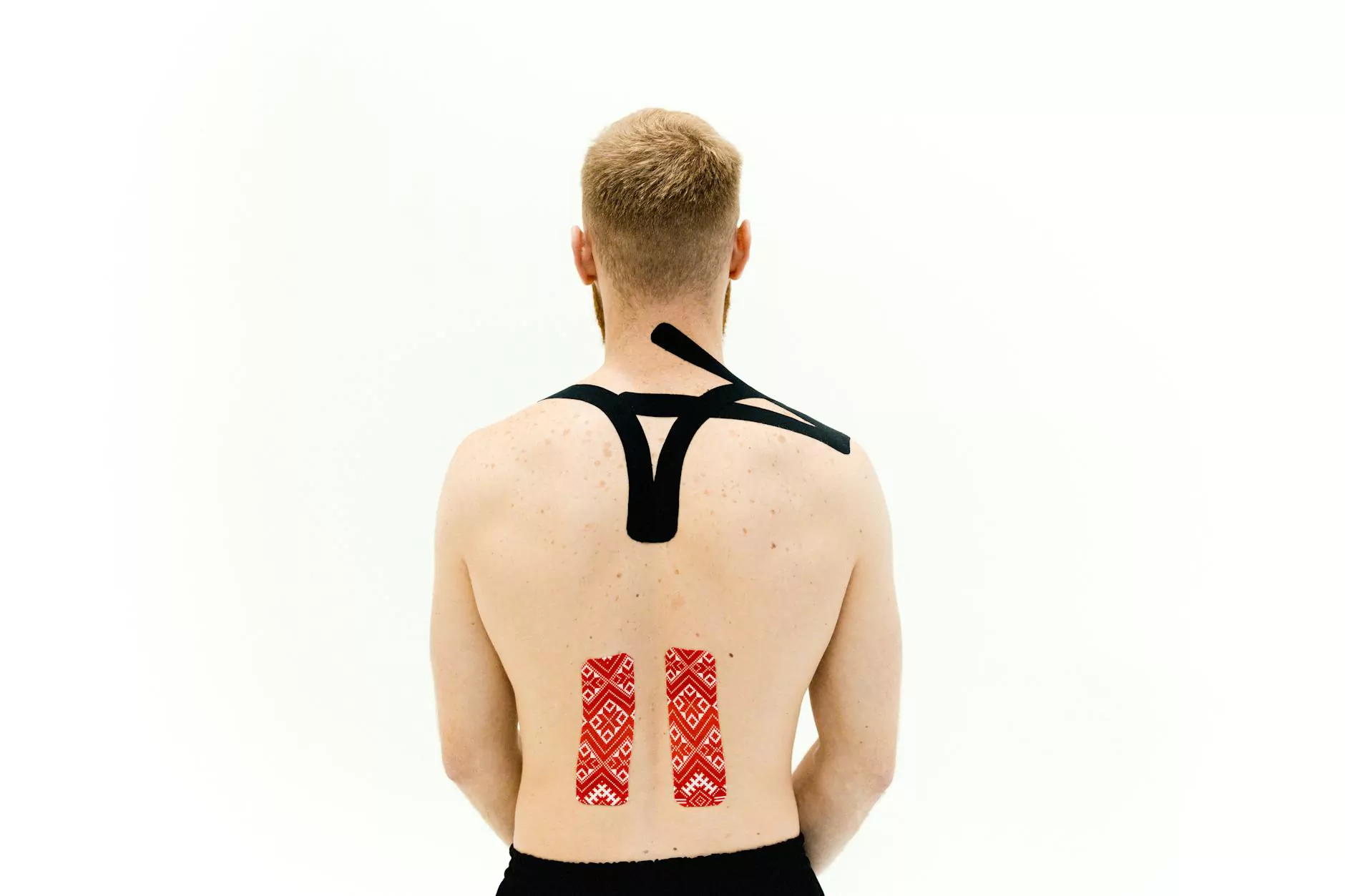 Introduction
Welcome to Phoenix Medical Services, your trusted provider of top-quality medical products. We are proud to offer a wide range of taping products, including the renowned Kinesio Tex Classic. Our taping products are designed to provide optimal support and aid in injury rehabilitation.
About Kinesio Tex Classic
Kinesio Tex Classic is a premium therapeutic tape that has gained popularity among athletes and healthcare professionals around the world. This unique tape is made of high-quality materials and is specifically designed to mimic the properties of human skin. Its elasticity, breathability, and gentle adhesion make it an ideal choice for various taping needs.
Benefits of Kinesio Tex Classic
Pain Relief: Kinesio Tex Classic can help alleviate pain and discomfort by providing support to muscles and joints. Its elasticity allows for natural movement while reducing strain and stress on the body.
Injury Rehabilitation: The innovative design of Kinesio Tex Classic promotes circulation and lymphatic flow, which aids in the recovery process. This tape is often used by physical therapists and sports medicine professionals to help patients recover from injuries more efficiently.
Improved Performance: Athletes rely on Kinesio Tex Classic to enhance their performance. By providing targeted support to specific muscles and joints, this tape can optimize movement patterns, reduce fatigue, and prevent injuries.
Applications of Kinesio Tex Classic
Kinesio Tex Classic is a versatile tape that can be used for various taping applications. Some common uses include:
Sports Injuries: Kinesio Tex Classic is widely used in the sports industry to treat and prevent common injuries such as sprains, strains, and muscle fatigue.
Post-Surgical Recovery: This tape is often recommended by healthcare professionals to aid in post-operative rehabilitation. It can help reduce swelling, improve circulation, and provide support to the affected area.
Joint Stability: Individuals with joint instability or hypermobility can benefit from the added support provided by Kinesio Tex Classic. It helps improve stability and reduces the risk of further injury.
Pregnancy Support: Pregnant women often experience discomfort and strained muscles. Kinesio Tex Classic can offer gentle support to the abdomen and lower back, providing relief and enhancing comfort during pregnancy.
Why Choose Phoenix Medical Services?
At Phoenix Medical Services, we understand the importance of quality and reliability when it comes to your healthcare needs. Here are some reasons why you should choose us for your Kinesio Tex Classic taping products:
Wide Selection: We offer a comprehensive range of Kinesio Tex Classic products, including various colors and sizes. You can find the perfect tape to suit your specific needs.
Authentic Products: We source our taping products directly from trusted manufacturers to ensure their authenticity and adherence to the highest quality standards.
Expert Guidance: Our experienced team is always ready to assist you in choosing the right taping products for your individual requirements. We understand the importance of personalized care.
Fast and Reliable Shipping: We strive to deliver your order promptly and securely, ensuring your satisfaction every step of the way.
Customer Satisfaction: We prioritize customer satisfaction above all else. Your trust and loyalty mean the world to us, and we are committed to exceeding your expectations.
Conclusion
When it comes to taping products, the Kinesio Tex Classic offered at Phoenix Medical Services stands out as a reliable choice in terms of quality, effectiveness, and versatility. Whether you are an athlete, a healthcare professional, or an individual looking for pain relief and support, Kinesio Tex Classic can meet your needs. Trust Phoenix Medical Services to provide you with the best taping products to aid in injury rehabilitation and promote optimal performance.