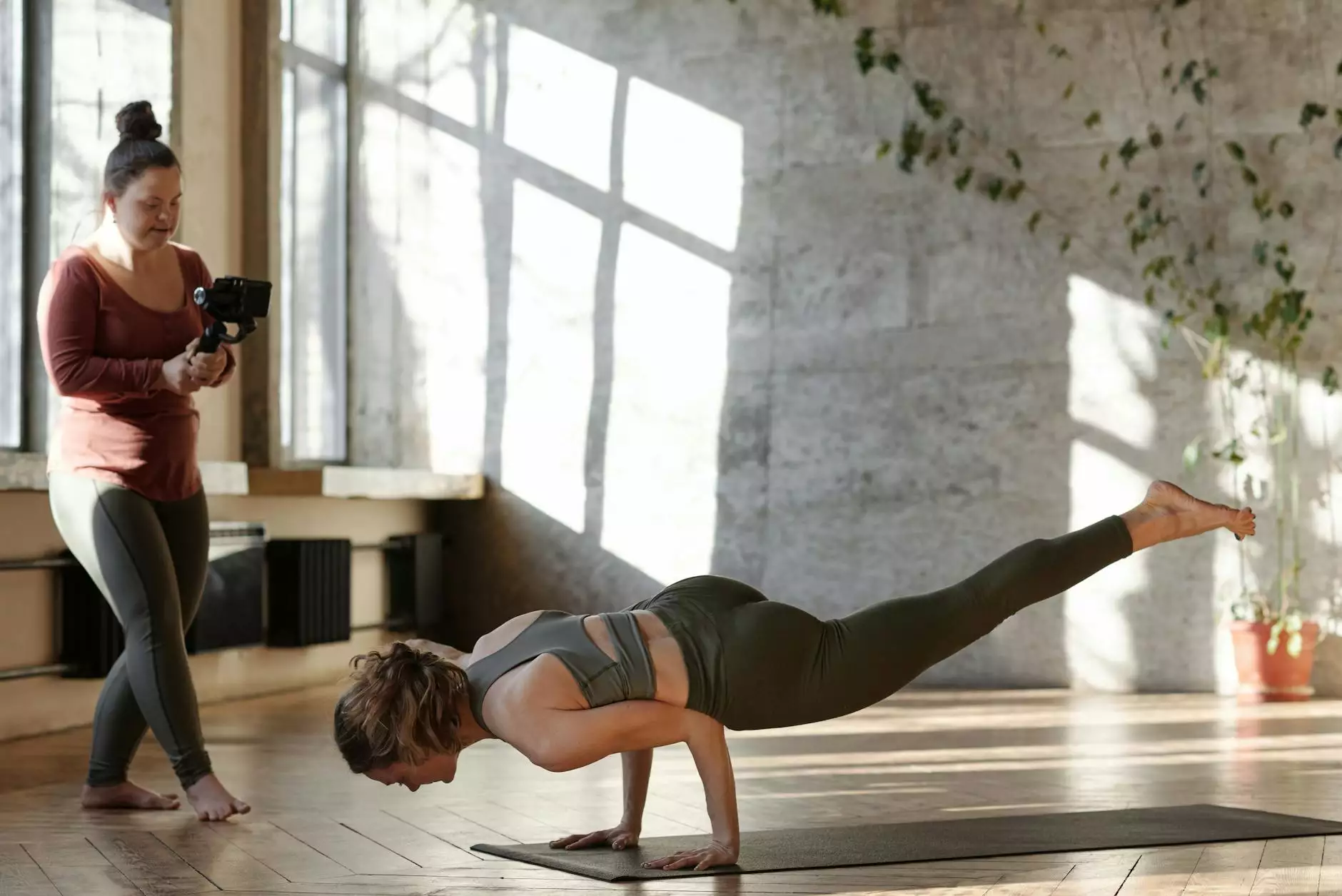 Welcome to Phoenix Medical Services, your ultimate destination for high-quality balance boards. Whether you're an athlete, fitness enthusiast, or simply looking for a fun way to stay active, our wide range of balance boards is designed to meet your needs.
The Importance of Balance Training
Balance training is a crucial element of any fitness routine. It not only improves stability and coordination, but it also enhances core strength and helps prevent injuries. By incorporating balance boards into your workouts, you can experience a multitude of benefits.
Enhanced Core Stability
Balance boards challenge your core muscles, including the abdominals, back, and pelvic floor. As you work to maintain balance on the board, these muscles engage to keep you stable. Over time, this leads to increased core strength and stability in your everyday activities.
Injury Prevention
A strong sense of balance can significantly reduce the risk of falls and injuries. By regularly using balance boards, you train your body to react and adapt to different surfaces and movements. This can be especially beneficial for athletes involved in sports that require agility and quick changes in direction.
Improved Athletic Performance
Balance boards are widely used by athletes to enhance their performance. They help improve proprioception, which is your body's awareness of its position in space. By fine-tuning your proprioceptive abilities, you can enhance your coordination, reaction time, and overall athletic performance.
Explore Our Balance Board Collection
At Phoenix Medical Services, we offer a diverse range of balance boards suitable for users of all fitness levels. Whether you're a beginner or an advanced trainer, we have the perfect board to help you achieve your goals.
Wobble Boards
Wobble boards feature a rounded bottom that creates an unstable surface. Standing on a wobble board engages your muscles as they constantly work to maintain balance. These boards are excellent for improving ankle strength, stability, and overall balance.
Rocker Boards
Rocker boards have a curved base that allows for rocking motions. This type of balance board is ideal for targeting your core muscles and enhancing your balance control. By tilting and shifting your weight, you can intensify the challenge and customize your workouts.
Balance Discs
Balance discs, also known as wobble cushions, offer a unique way to improve balance. These air-filled discs can be used while standing, sitting, or even during exercises. They help activate your core and work on both static and dynamic balance.
Balance Trainers
If you're looking for a complete balance training system, our balance trainers are an excellent choice. These versatile boards come with adjustable components such as additional attachments, resistance bands, and handles. With a balance trainer, you can target specific muscle groups and gradually enhance your stability.
Why Choose Phoenix Medical Services?
There are several reasons why Phoenix Medical Services is the preferred choice for balance boards:
Uncompromising Quality: We take pride in offering only the highest quality balance boards that are built to last.
Wide Selection: Our extensive range ensures that you can find the perfect balance board to suit your needs and preferences.
Expert Guidance: Our knowledgeable team is always ready to provide expert advice and recommendations, ensuring you make an informed decision.
Fast and Reliable Delivery: We understand the importance of prompt delivery, and we strive to get your balance board to you as quickly as possible.
Customer Satisfaction: Your satisfaction is our top priority. We go above and beyond to ensure you have a positive shopping experience with us.
Order Your Balance Board Today!
Ready to take your fitness journey to the next level? Browse our extensive collection of balance boards and choose the one that suits you best. Improve your balance, stability, and overall fitness with Phoenix Medical Services. Place your order today and start achieving your goals!