Knee Glide - The Ultimate Knee Rehabilitation Tool
Feb 16, 2022
Products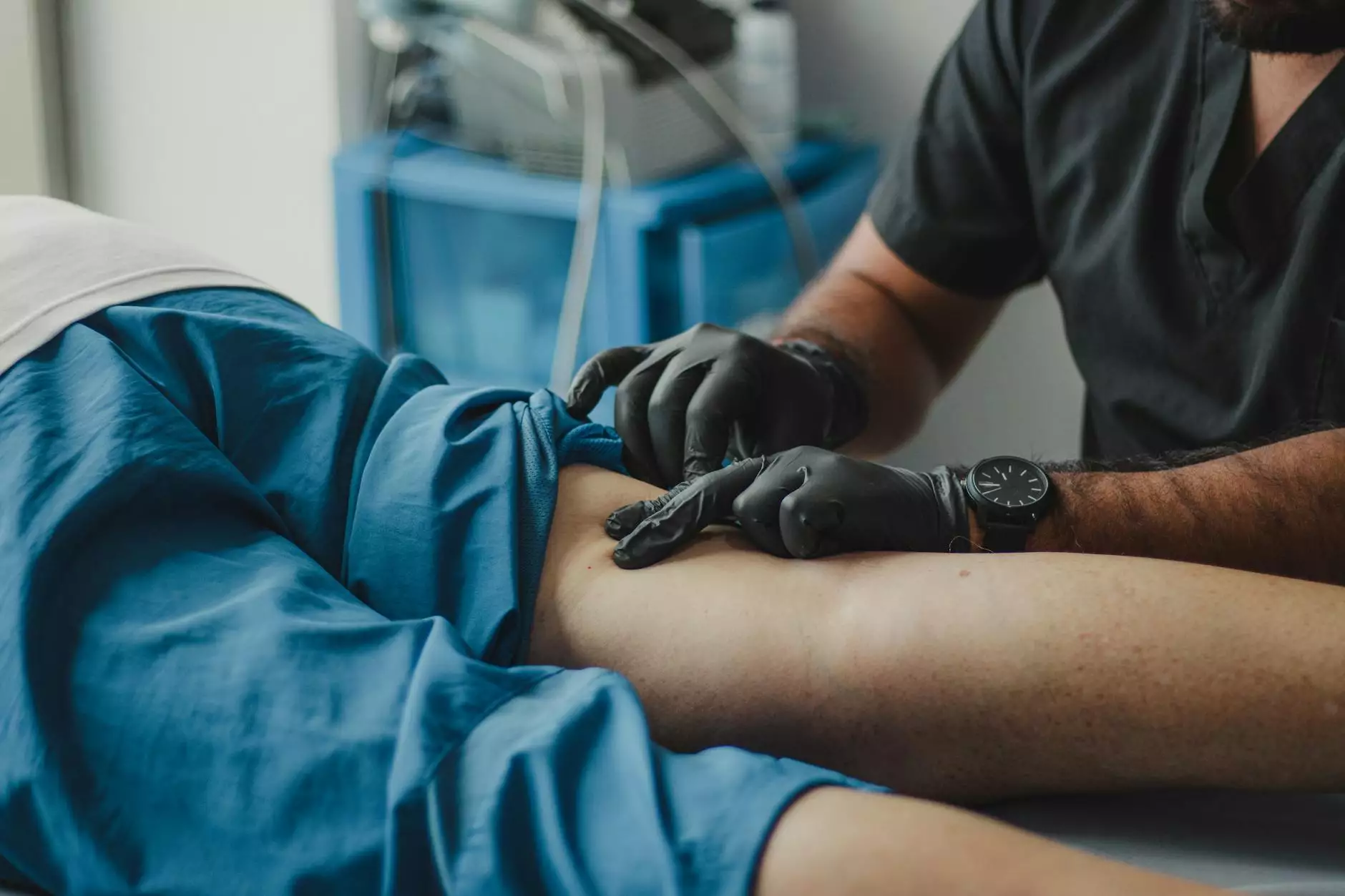 Welcome to Phoenix Medical Services, where we provide top-of-the-line therapy essentials to aid in your recovery journey. If you're currently seeking an effective knee therapy solution, look no further than the Knee Glide. This innovative tool is designed to accelerate and optimize your knee rehabilitation process, helping you regain strength, flexibility, and mobility with ease.
Why Choose the Knee Glide?
At Phoenix Medical Services, we understand the importance of finding the right tools to support your recovery. The Knee Glide stands out as an exceptional choice for several reasons:
Efficient Rehabilitation: The Knee Glide allows for smooth and controlled movement, promoting blood circulation and reducing stiffness. Its sliding mechanism ensures targeted exercise, facilitating a faster and more efficient recovery.
Customizable Experience: Every individual's rehabilitation needs are unique. The Knee Glide provides adjustable resistance, allowing you to tailor the intensity of your exercises to match your specific requirements. This versatility enables gradual progress as your knee strengthens over time.
User-Friendly Design: Designed with simplicity in mind, the Knee Glide is easy to assemble and intuitive to use. The ergonomic handle provides a comfortable grip, while the non-slip footplate ensures stability during exercises.
Key Benefits of Knee Glide Therapy
The Knee Glide offers numerous benefits that contribute to successful knee rehabilitation:
1. Accelerated Recovery
By incorporating the Knee Glide into your therapy routine, you can speed up the recovery process. The controlled sliding motion helps promote healing and enhance joint mobility, allowing you to regain full function in a shorter timeframe.
2. Increased Range of Motion
Knee injuries or surgeries often result in limited joint movement. The Knee Glide targets specific muscles and ligaments around the knee, gradually improving flexibility and increasing your range of motion. Regular use facilitates better mobility in day-to-day activities.
3. Strengthened Muscles
Rebuilding muscle strength is crucial in knee rehabilitation. The Knee Glide enables targeted exercises that engage the quadriceps, hamstrings, and other surrounding muscles. By consistently strengthening these key muscle groups, you can enhance knee stability and prevent future injuries.
4. Enhanced Blood Circulation
Proper blood circulation is essential for healing and reducing inflammation. The sliding motion of the Knee Glide stimulates blood flow, helping to deliver vital nutrients and oxygen to the injured area. Improved circulation also aids in the removal of metabolic waste, enhancing the overall healing process.
5. Improved Confidence
A successful recovery not only involves physical healing but also mental well-being. By regaining strength and mobility through the use of the Knee Glide, you'll experience a boost in confidence. Restoring your ability to perform daily activities without discomfort or limitations fosters a positive mindset and enhances your overall quality of life.
How to Incorporate the Knee Glide Into Your Therapy
Integrating the Knee Glide into your knee therapy routine is simple:
Start by setting up the Knee Glide on a flat surface at a comfortable distance from a chair or sofa.
Sit on the edge of the chair or sofa and place your affected leg on the Knee Glide's footplate.
Hold onto the handle for support and gradually slide your foot forward, bending your knee in the process.
Return to the starting position and repeat the sliding motion for several repetitions, gradually increasing the intensity as you progress.
Remember to consult with your healthcare professional or physical therapist before starting any new therapy regimen.
Experience the Benefits of Knee Glide Today
Phoenix Medical Services is dedicated to providing you with the highest quality therapy essentials to support your recovery journey. With the Knee Glide, you can accelerate your knee rehabilitation and regain your strength, flexibility, and mobility in no time. Purchase your Knee Glide today and take the first step towards a successful recovery.