OPTP PRO-ROLLER Standard | Foam Roller - Phoenix Medical Services
Jul 12, 2023
Products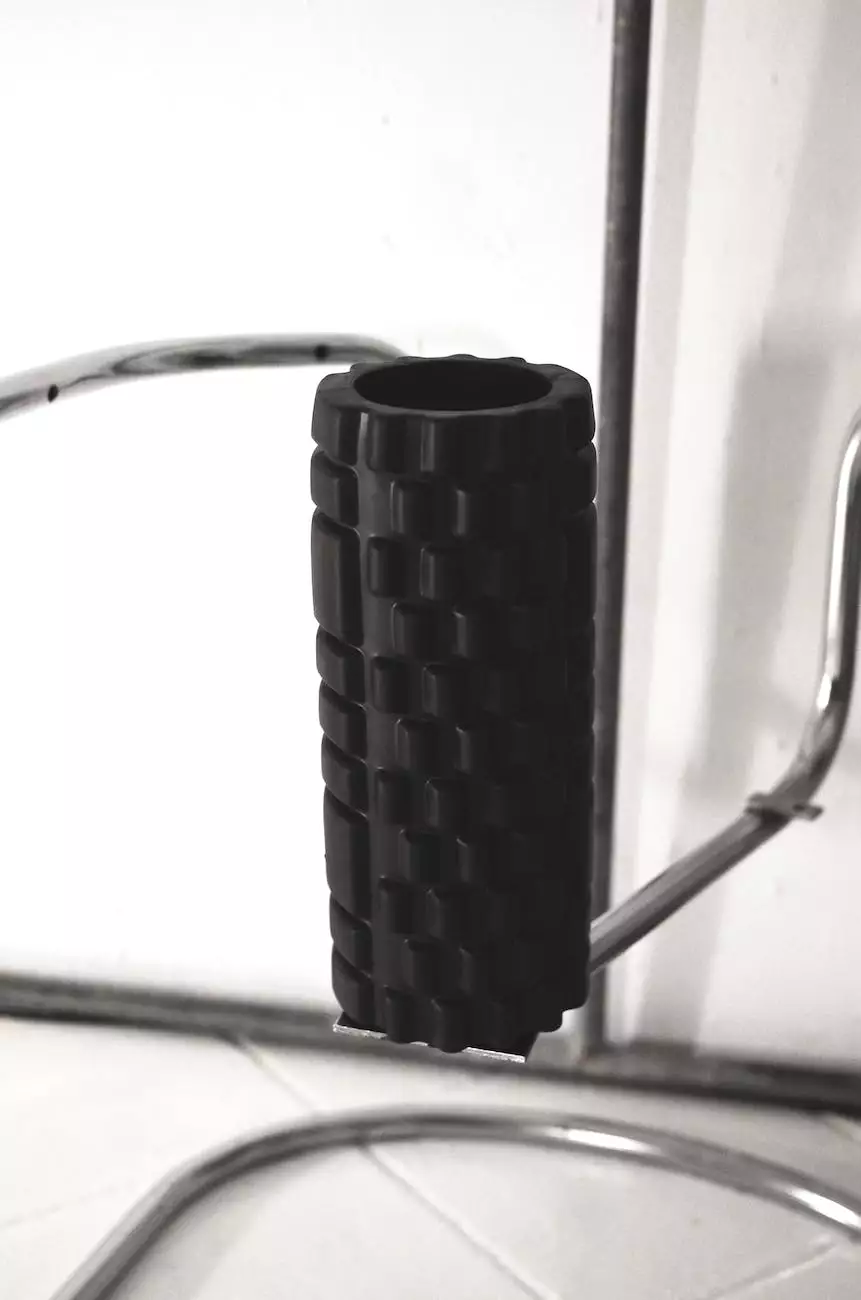 Introduction
Welcome to Phoenix Medical Services, your trusted provider of premium healthcare products. We are proud to offer the OPTP PRO-ROLLER Standard, a top-of-the-line foam roller designed to take your workout recovery and self-massage to the next level.
Benefits of the OPTP PRO-ROLLER Standard
The OPTP PRO-ROLLER Standard is meticulously engineered to provide exceptional benefits for both athletes and individuals seeking pain relief and improved flexibility. Let's dive into the amazing features that set it apart:
1. Superior Durability
Constructed from high-quality materials, the PRO-ROLLER Standard withstands heavy use and guarantees long-lasting performance. Its sturdy design maintains its shape even under extensive pressure, ensuring optimal support and comfort during workouts or therapy sessions.
2. Deep Tissue Massage and Myofascial Release
The PRO-ROLLER Standard enables deep tissue massage, promoting myofascial release and relieving tension in your muscles. Its textured surface targets trigger points, knots, and tight areas, allowing you to effectively release muscle tightness and improve blood circulation.
3. Versatility for All Body Parts
With its 36-inch length and 6-inch diameter, the PRO-ROLLER Standard caters to a wide range of body sizes and exercise needs. It can be used to target various muscle groups including the back, calves, hamstrings, glutes, and more. Say goodbye to multiple rollers for specific body parts!
4. Enhanced Athletic Performance
By incorporating the PRO-ROLLER Standard into your warm-up and recovery routines, you can optimize your athletic performance. Regular use helps increase flexibility, improve range of motion, and minimize the risk of injuries. Elevate your game with this essential fitness tool.
5. Compact and Portable
Designed with your convenience in mind, the PRO-ROLLER Standard is lightweight and easy to transport. Whether you're going to the gym, traveling, or simply using it at home, this compact foam roller can be brought along anywhere to ensure consistent muscle care wherever you go. No excuses for skipping your recovery sessions anymore!
Why Choose Phoenix Medical Services?
At Phoenix Medical Services, we prioritize your overall well-being. We are committed to providing the highest standard of healthcare products, including the OPTP PRO-ROLLER Standard, to help you achieve optimal health and fitness. Here's why you should choose us:
1. Quality Assurance
Our dedication to quality ensures that every product we offer undergoes rigorous testing and meets the highest standards. The PRO-ROLLER Standard is no exception, guaranteeing exceptional performance and durability to exceed your expectations.
2. Expertise and Trust
With years of experience in the healthcare industry, Phoenix Medical Services has gained the trust of countless satisfied customers. Our team of experts is highly knowledgeable and passionate about helping you achieve your wellness goals.
3. Wide Product Selection
As a comprehensive healthcare provider, we offer a wide range of products to address various needs. From foam rollers to orthopedic braces and everything in between, Phoenix Medical Services has you covered.
4. Exceptional Customer Service
We take pride in delivering exceptional customer service. Our friendly and dedicated support team is always ready to assist you with any inquiries or concerns you may have. Your satisfaction is our top priority.
Conclusion
In summary, the OPTP PRO-ROLLER Standard offered by Phoenix Medical Services is a must-have for fitness enthusiasts, athletes, and anyone seeking effective muscle recovery and relief. Its exceptional durability, versatility, and ability to provide deep tissue massage make it a game-changer in the world of foam rollers. Choose Phoenix Medical Services as your trusted provider and experience the difference in your fitness journey!