Maxi and Mini Balls | Massage Balls
May 5, 2018
Products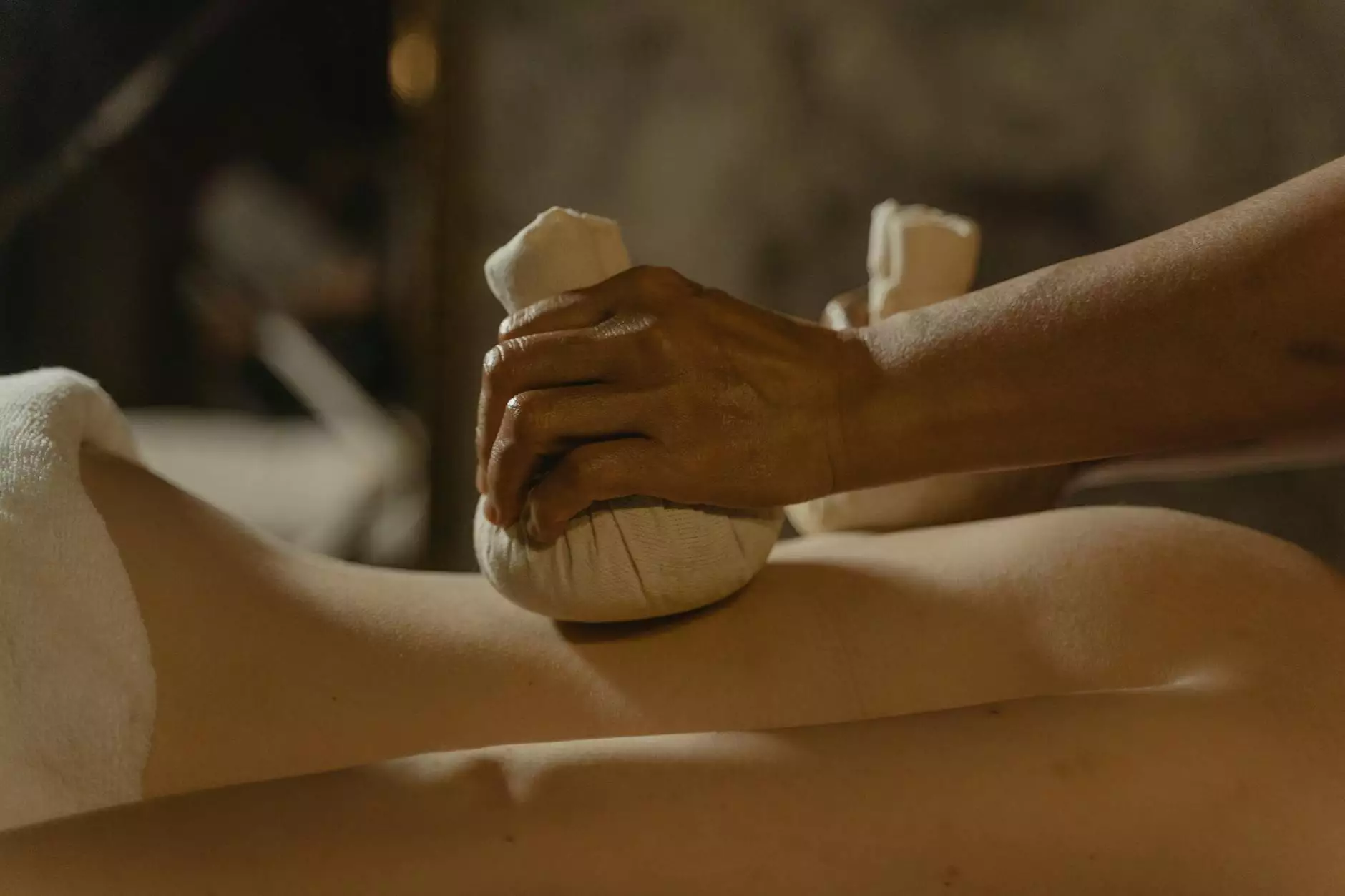 Enhance Your Massage Experience with Maxi and Mini Balls
Welcome to Phoenix Medical Services, your one-stop destination for high-quality massage accessories. In today's fast-paced world, it's essential to take care of your mental and physical well-being. Our Maxi and Mini Balls are specifically designed to provide you with quick and effective relief from muscle tension, promoting relaxation and improved flexibility.
Why Choose Maxi and Mini Balls?
At Phoenix Medical Services, we understand the importance of providing our customers with the best tools to enhance their massage experience. Our Maxi and Mini Balls offer a multitude of benefits:
1. Versatility
Our Maxi and Mini Balls are available in various sizes and densities, allowing you to customize your massage according to your specific needs. Whether you prefer a deep tissue massage or a gentle relaxation session, our balls can cater to all preferences.
2. Enhanced Blood Circulation
Using massage balls stimulates blood flow to the targeted muscles, helping to improve circulation and deliver essential nutrients and oxygen. This enhanced blood circulation can promote faster recovery, reduce muscle soreness, and enhance overall well-being.
3. Targeted Muscle Relief
Maxi and Mini Balls are perfect for targeting specific muscle groups and trigger points, providing deep relief from tension and discomfort. By applying pressure to these areas, you can release built-up knots and promote better muscle function.
4. Portable and Convenient
Our Maxi and Mini Balls are compact and lightweight, making them ideal for anyone on the go. You can easily take them with you to the gym, office, or while traveling, allowing you to enjoy the benefits of massage anytime, anywhere.
Explore Our Range of Maxi and Mini Balls
At Phoenix Medical Services, we offer a wide selection of Maxi and Mini Balls to cater to every individual's massage needs. Whether you're a professional athlete, a fitness enthusiast, or someone looking for effective self-care tools, we have the perfect massage balls for you.
1. Maxi Balls
Our Maxi Balls are crafted with premium materials to provide a firm yet comfortable massage experience. Their larger size allows for broader coverage, making them ideal for targeting larger muscle groups such as the back, glutes, and thighs. The firmness of our Maxi Balls ensures deep penetration, effectively releasing tension and promoting muscle relaxation.
2. Mini Balls
For more targeted relief, our Mini Balls are a perfect choice. These smaller-sized massage balls are excellent for pinpointing specific trigger points and hard-to-reach areas. Whether you need to relieve tension in your neck, shoulders, or feet, our Mini Balls can deliver precise and effective relief.
How to Use Maxi and Mini Balls
Using Maxi and Mini Balls is simple and can easily be incorporated into your daily routine. Here are a few steps to help you get started:
1. Locate the Targeted Area
Identify the specific muscle groups or trigger points that require attention. You can refer to our comprehensive guides or consult with a professional to ensure you're applying pressure correctly.
2. Position Yourself Comfortably
Find a comfortable position that allows you to access the targeted area easily. It's essential to be relaxed and at ease during the massage.
3. Apply Pressure
Place the Maxi or Mini Ball on the targeted area and apply gentle pressure. Begin with lighter pressure and gradually increase as needed. You can roll the ball along the muscle or hold it in place on a specific trigger point.
4. Listen to Your Body
Pay attention to your body's response during the massage. If you experience discomfort or pain, ease up on the pressure or move on to a different area. It's crucial to listen to your body's cues and adjust accordingly.
5. Follow Up with Stretches
After using Maxi or Mini Balls, incorporate gentle stretching exercises to further promote muscle relaxation and flexibility. Stretching will help elongate the muscles and release any lingering tension.
The Importance of Self-Care
Investing time in self-care is vital for maintaining a healthy and balanced lifestyle. By incorporating regular massages using Maxi and Mini Balls into your routine, you can enjoy a wide range of benefits, including:
Reduced Muscle Tension and Pain
Improved Posture and Flexibility
Enhanced Athletic Performance
Stress Relief and Relaxation
Accelerated Muscle Recovery
Alleviation of Common Discomforts
At Phoenix Medical Services, we believe that everyone deserves access to effective self-care tools. Our Maxi and Mini Balls are designed to be affordable and accessible, ensuring that you can prioritize your well-being without breaking the bank.
Experience the Benefits of Maxi and Mini Balls Today!
Ready to improve your massage experience and enhance your overall well-being? Explore our range of Maxi and Mini Balls on our website and start your journey towards optimal self-care. At Phoenix Medical Services, we are committed to providing exemplary products and exceptional customer service to help you transform your self-care routine.