Stretch Out Straps - Enhance Your Flexibility with Phoenix Medical Services
Jun 19, 2020
Products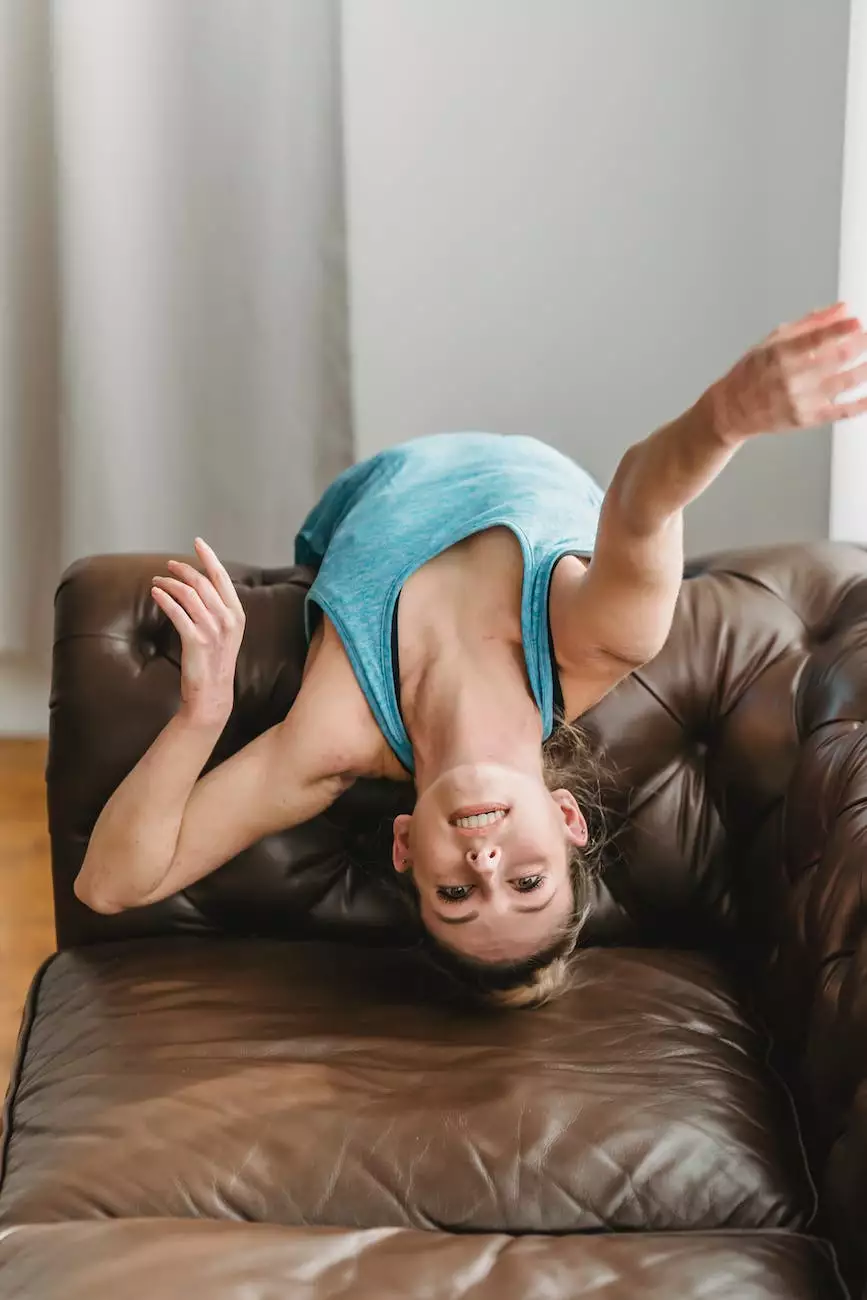 Introduction
Welcome to Phoenix Medical Services, your one-stop destination for all your health and wellness needs. If you're looking to improve your flexibility and enhance your workout routine, our range of high-quality Stretch Out Straps are perfect for you. Designed to assist in stretching and relaxing muscles, our straps are a must-have addition to any fitness enthusiast's collection.
Why Choose Stretch Out Straps?
At Phoenix Medical Services, we understand the importance of providing our customers with top-notch products. Here's why our Stretch Out Straps are the best choice for you:
1. Superior Quality
Our Stretch Out Straps are crafted using premium materials to ensure durability and longevity. We prioritize quality, so you can rest assured that our straps will withstand even the most intense workouts.
2. Versatility
No matter your fitness level or goals, our Stretch Out Straps are suitable for everyone. From beginners to advanced athletes, our straps can be adjusted to accommodate different levels of flexibility and resistance. They are ideal for assisting in various stretching exercises and yoga poses.
3. Improved Flexibility and Muscle Recovery
Regular use of our Stretch Out Straps can help improve flexibility by stretching tight muscles and increasing range of motion. Whether you're recovering from an injury or looking to prevent muscle tightness, our straps can aid in your journey towards enhanced mobility and improved muscle recovery.
4. Customizable and Easy to Use
Our Stretch Out Straps come with adjustable loops and handles, allowing you to tailor your stretches to your specific needs. The intuitive design makes them easy to use, even for beginners.
How to Incorporate Stretch Out Straps into Your Fitness Routine
Adding Stretch Out Straps to your fitness routine is simple. Here are a few ideas on how to incorporate them:
1. Dynamic Warm-up
Use our straps to perform dynamic stretches before your workout. Incorporating stretches like leg swings, arm circles, and torso twists can help warm up your muscles and prepare your body for exercise.
2. Yoga and Pilates
Enhance your yoga and Pilates sessions by incorporating our Stretch Out Straps. They can assist you in achieving deeper stretches and mastering challenging poses. Enhance your flexibility and take your practice to the next level.
3. Rehabilitation and Physical Therapy
If you're recovering from an injury or seeking physical therapy, our Stretch Out Straps can be a valuable tool. Working with a healthcare professional, you can use the straps to aid in your rehabilitation and regain strength and mobility.
4. Post-Workout Recovery
After an intense workout, it's essential to cool down and stretch properly. Our Stretch Out Straps can assist you in performing effective post-workout stretches, promoting muscle recovery and preventing stiffness.
Why Choose Phoenix Medical Services?
At Phoenix Medical Services, we prioritize customer satisfaction and strive to provide the best products and services. Here's why you should choose us:
1. Extensive Product Range
In addition to our Stretch Out Straps, we offer a wide range of high-quality medical and wellness products, ensuring that you can find everything you need in one place. Explore our website to discover the diverse selection we offer.
2. Exceptional Customer Service
Our dedicated team is committed to providing excellent customer service. We are here to assist you in finding the right products for your needs and answer any questions you may have. Your satisfaction is our top priority.
3. Fast and Reliable Shipping
We understand that you want to receive your products as quickly as possible. That's why we offer fast and reliable shipping options, ensuring that your Stretch Out Straps arrive at your doorstep in no time.
4. Competitive Prices
Quality doesn't have to break the bank. We believe that everyone should have access to high-quality products at affordable prices. We offer competitive pricing to ensure that you get the best value for your money.
Order Your Stretch Out Straps Today!
Enhance your fitness routine and improve your flexibility with our top-of-the-line Stretch Out Straps. Visit Phoenix Medical Services' website today to explore our range of high-quality products. Order your straps now and take your workouts to the next level!
© 2022 Phoenix Medical Services. All rights reserved.