Wrist Restore | Wrist Support - Phoenix Medical Services
May 3, 2021
Products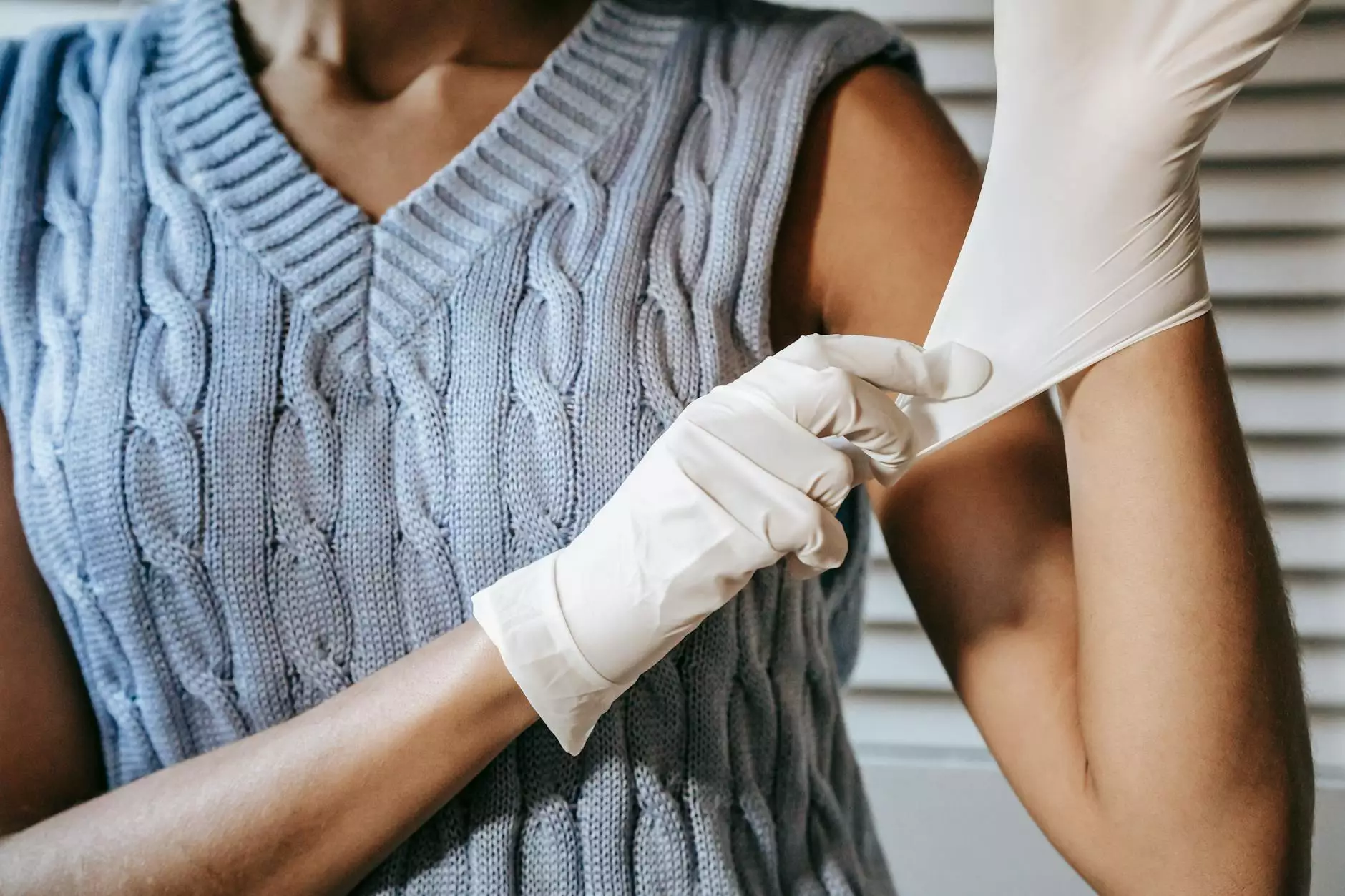 Introduction
Welcome to Phoenix Medical Services, your trusted partner in wrist health and recovery. We understand the importance of maintaining optimal wrist function and providing support to those seeking relief from discomfort. Our advanced wrist restoration program, known as Wrist Restore, is designed to bring you lasting results.
Understanding Wrist Issues
Wrist injuries and conditions can significantly impact your daily activities, hindering your ability to perform even the simplest tasks. Whether you're dealing with carpal tunnel syndrome, wrist sprains, or arthritis, finding a solution that addresses the root cause is crucial.
The Wrist Restore Difference
At Phoenix Medical Services, we've developed Wrist Restore with one goal in mind: to provide you with a comprehensive and effective wrist support system that promotes healing and restores functionality. Our program goes beyond temporary relief, focusing on wrist restoration and long-term recovery.
The Importance of Wrist Support
Wrist support is essential for maintaining proper alignment and reducing strain on the delicate structures within the wrist. By using the revolutionary Wrist Restore system, you'll experience the following benefits:
Pain Relief: Wrist Restore targets the source of your pain, providing immediate relief and promoting healing.
Enhanced Stability: Our advanced support technology offers stability to the wrist joint, preventing further damage and ensuring proper alignment.
Improved Mobility: With Wrist Restore, you'll regain the ability to move your wrist freely and perform everyday tasks without limitation.
Faster Recovery: Our program accelerates the recovery process, allowing you to get back to your daily activities sooner.
The Wrist Restore Solution
Our comprehensive approach to wrist support and restoration consists of three key components:
Customized Bracing: Our team of experts will assess your specific needs and provide you with a customized wrist brace tailored to your unique condition and lifestyle.
Therapeutic Exercises: We'll guide you through a series of targeted exercises designed to improve strength, flexibility, and range of motion in your wrist.
Educational Resources: Our extensive collection of educational materials will empower you with the knowledge and techniques to maintain wrist health long-term.
Why Choose Phoenix Medical Services?
When it comes to your wrist health, Phoenix Medical Services stands out as a trusted authority. Here's why:
Expertise: Our team of skilled professionals has years of experience in wrist rehabilitation and understands the complexities of wrist-related conditions.
Personalized Approach: We recognize that each individual is unique, and we tailor our treatment plans to meet your specific needs, ensuring the best possible outcome.
Advanced Technology: With access to the latest advancements in wrist support technology, we stay at the forefront of innovation, providing you with state-of-the-art solutions.
Proven Results: Many of our clients have experienced remarkable improvements and regained full functionality with our Wrist Restore program.
Take the First Step Towards Wrist Restoration
If you're ready to restore your wrist health and regain control of your life, contact Phoenix Medical Services today. Our dedicated team is here to guide you on the journey to a pain-free and functional wrist. Don't let wrist issues hold you back; start your Wrist Restore program with us now!