Occipital Float | Neck Posture & Therapy
Nov 30, 2022
Products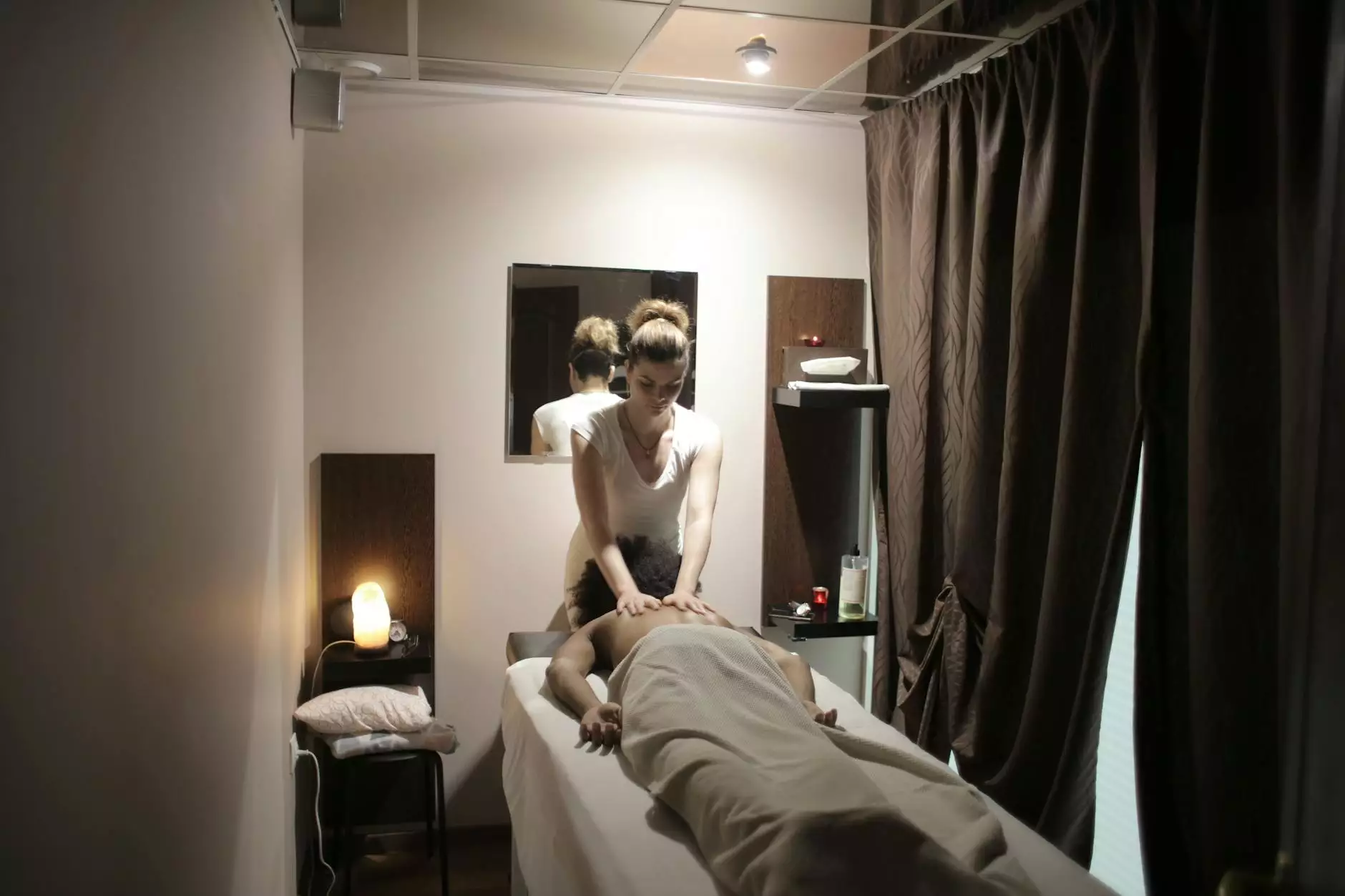 Introduction
Welcome to Phoenix Medical Services, your trusted destination for innovative and effective therapies to improve your overall health and well-being. In this article, we will explore the Occipital Float therapy, a unique approach to address neck posture and provide relief from neck pain.
Understanding Neck Posture
Neck posture plays a crucial role in maintaining a healthy spine and overall well-being. Poor neck posture can lead to muscle imbalances, restricted movement, and pain. The Occipital Float therapy aims to correct postural issues and restore proper alignment of the neck.
The Benefits of Occipital Float Therapy
The Occipital Float therapy offered by Phoenix Medical Services offers numerous benefits for individuals struggling with neck pain and posture issues. Let's delve into some of the key advantages:
1. Pain Relief
Neck pain can significantly impact your daily life, hindering mobility and causing discomfort. Occipital Float therapy helps alleviate pain by providing targeted relief to the affected areas. Our skilled therapists use advanced techniques to release tension, reduce inflammation, and promote healing.
2. Improved Posture
Poor neck posture can lead to rounded shoulders, forward head posture, and hunched back, affecting your overall appearance and health. The Occipital Float therapy focuses on realigning the neck and spine, enabling better posture and alignment. By addressing postural issues, you can experience improved confidence and reduced strain on the neck muscles.
3. Enhanced Mobility
Neck pain and limited range of motion often go hand in hand. With Occipital Float therapy, you can expect improved mobility and flexibility of your neck. Our therapists employ a combination of gentle stretches, mobilization techniques, and strengthening exercises tailored to your specific needs, allowing you to regain freedom of movement.
4. Stress and Tension Relief
Stress and tension can accumulate in the neck and shoulder area, leading to discomfort and stiffness. The Occipital Float therapy aims to release built-up tension and promote relaxation. Through gentle manipulations and soft tissue techniques, we help you achieve a state of deep relaxation, leaving you feeling rejuvenated.
5. Overall Health and Well-being
Optimal neck health contributes to overall well-being. By addressing neck pain and postural issues, Occipital Float therapy can positively impact your quality of life. Improved posture, reduced pain, and enhanced mobility can enhance your daily activities and boost your confidence and overall wellness.
How Occipital Float Therapy Works
Occipital Float therapy is a non-invasive and highly effective treatment that focuses on the alignment and function of the neck. Our skilled therapists use a combination of techniques, tailored specifically to your needs, to ensure optimal results.
1. Initial Assessment
During your first visit to Phoenix Medical Services, our experienced therapists will conduct a comprehensive assessment to understand your unique requirements. This assessment includes evaluating your neck posture, range of motion, and areas of discomfort. This information will guide us in developing a personalized treatment plan.
2. Customized Treatment Plan
Based on the assessment findings, our therapists will create a customized treatment plan that addresses your specific needs. This plan may include a combination of manual therapy techniques, postural correction exercises, and lifestyle recommendations to optimize your results.
3. Manual Therapy Techniques
Our therapists utilize various manual therapy techniques to address neck pain, muscle imbalances, and postural issues. These techniques may include soft tissue mobilization, joint mobilization, myofascial release, and specific stretches. Each session is tailored to target the areas that require attention.
4. Postural Correction Exercises
In addition to manual therapy, our therapists will provide you with postural correction exercises that you can perform at home. These exercises aim to strengthen weak muscles, improve flexibility, and reinforce proper posture. Consistent practice of these exercises will enhance the longevity of the therapy's results.
5. Ongoing Support and Adjustments
At Phoenix Medical Services, we believe in providing continuous support throughout your healing journey. Our therapists will monitor your progress closely and make any necessary adjustments to your treatment plan. We encourage open communication to ensure that your therapy aligns with your evolving needs.
Conclusion
The Occipital Float therapy offered by Phoenix Medical Services is a comprehensive solution for individuals seeking relief from neck pain and improvement in posture. With our specialized approach and focus on personalized care, we strive to help you achieve optimal neck health and overall well-being. Don't let neck pain hold you back; take the first step towards a pain-free life today with Occipital Float therapy!