Baby & Child Diapers
Sep 6, 2021
Products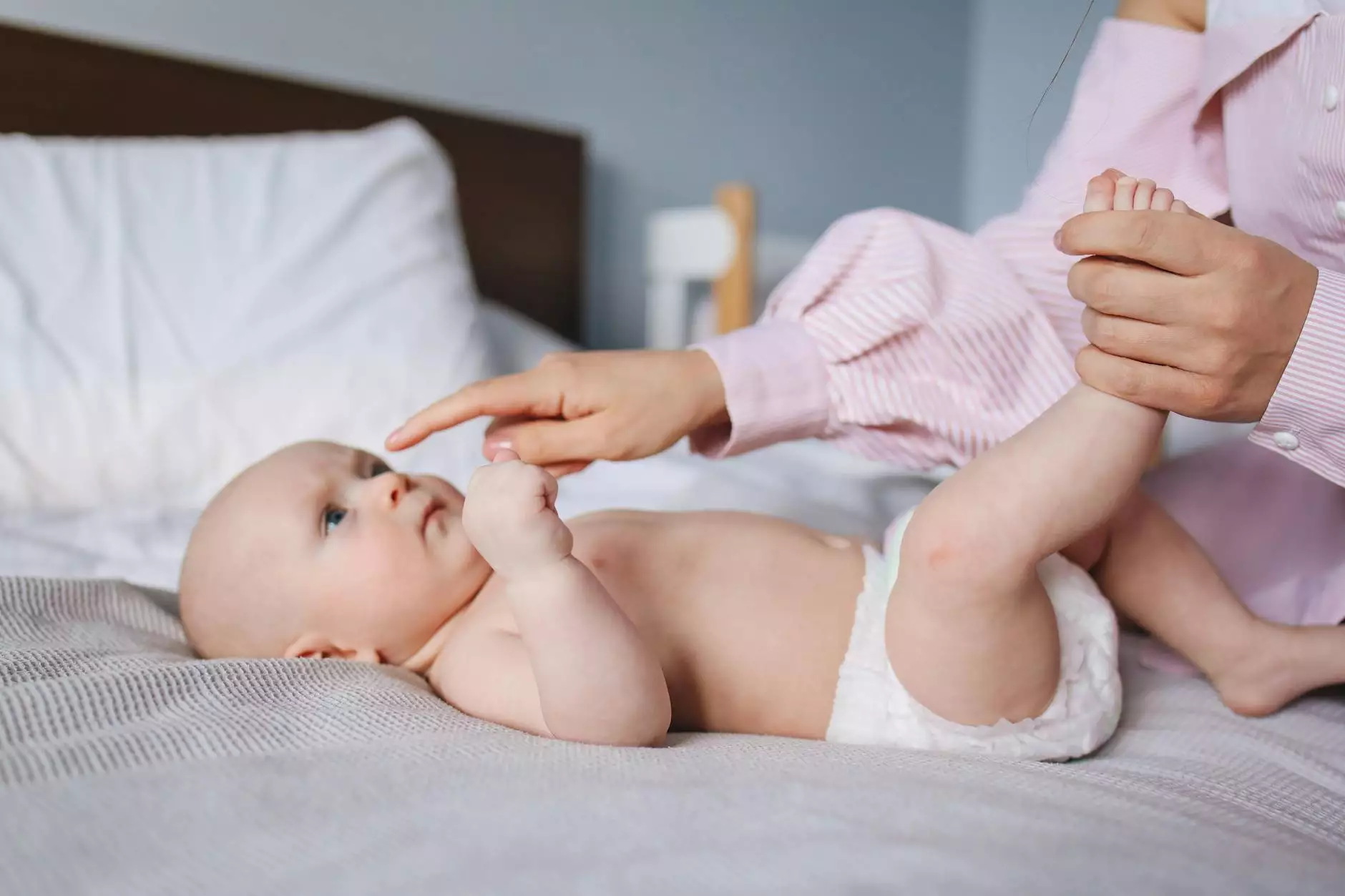 Introduction
Welcome to Phoenix Medical Services, your ultimate destination for high-quality baby and child diapers. We understand the importance of providing your little ones with the utmost comfort and protection, which is why we offer a handpicked selection of diapers that are sure to bring smiles to both parents and babies alike.
Why Choose Our Diapers?
At Phoenix Medical Services, we take pride in offering top-of-the-line diapers that are specifically designed to meet the unique needs of your baby or child. Our commitment to quality and excellence sets us apart in the industry.
1. Unmatched Comfort
When it comes to diapers, comfort is of utmost importance. Our diapers are made using the softest and gentlest materials to ensure that your little one feels cozy and comfortable throughout the day and night. The breathable fabric allows for proper airflow, keeping your baby's skin dry and healthy.
2. Superior Absorbency
We understand that accidents happen, and that's why our diapers are designed with superior absorbency technology. Our advanced absorbent core quickly locks away moisture, keeping your baby dry and preventing unwanted leaks. Say goodbye to those messy diaper changes and hello to hassle-free days!
3. Skin-Friendly
Your baby's delicate skin requires extra care. Our diapers are crafted without any harsh chemicals or irritants that could cause discomfort or rashes. Each diaper is dermatologist-tested, hypoallergenic, and suitable for even the most sensitive skin types. You can trust that our diapers will keep your baby's skin healthy and irritation-free.
4. Perfect Fit
We understand that your baby's comfort depends on a secure and snug fit. Our diapers feature flexible side panels and adjustable tabs, allowing for a customized fit that grows with your child. With our diapers, you can rest assured that your little one can move freely and comfortably.
5. Variety of Sizes and Styles
Every baby is unique, and we offer a wide range of sizes and styles to cater to their individual needs. From newborn diapers to toddler training pants, we have you covered at every stage. Our diapers are available in various fun and adorable prints, making diaper changes a little more enjoyable for both parent and child.
Choosing the Right Diaper Size
Choosing the correct diaper size for your baby is essential to ensure a comfortable fit and optimal protection. Here's a simple guide to help you determine the right size:
Newborn (up to 10 lbs)
Designed for the tiniest babies, our newborn diapers feature a gentle and snug fit to keep your little one cozy.
Size 1 (8-14 lbs)
Perfect for babies transitioning from the newborn stage, size 1 diapers offer a secure fit with extra room for growth.
Size 2 (12-18 lbs)
As your baby continues to grow, size 2 diapers provide a comfortable fit while ensuring maximum absorbency.
Size 3 (16-28 lbs)
Designed for active babies, size 3 diapers offer a great balance of flexibility and protection during playtime.
Size 4 (22-37 lbs)
Ideal for older babies and toddlers, size 4 diapers allow for easy movement while providing long-lasting dryness.
Size 5 (27+ lbs)
For growing toddlers, size 5 diapers offer extra absorbency and leakage protection for overnight use.
How to Use Our Diapers
Using our diapers is as simple as 1-2-3:
1. Preparing for Diaper Change
Gather all the essentials: clean diaper, wipes, and any additional diaper creams or lotions you may use.
Ensure you have a clean and comfortable changing area ready.
2. Removing the Dirty Diaper
With gentle motions, remove the soiled diaper and use wipes to clean your baby's bottom thoroughly.
Carefully fold and seal the dirty diaper to contain any smell or mess.
3. Putting on a Fresh Diaper
Place the new diaper under your baby, ensuring the backside with tabs is positioned correctly.
Bring the front of the diaper up and secure the tabs snugly but not too tight.
Double-check the fit and make sure the leg cuffs are properly positioned to prevent any leakage.
Trust Phoenix Medical Services for Your Baby & Child Diaper Needs!
When it comes to your baby's comfort and well-being, trust only the best. Phoenix Medical Services is your one-stop shop for premium baby and child diapers that provide exceptional quality and unrivaled performance.
Discover our extensive range of diapers today and experience the difference for yourself. Your baby deserves the best, and we are here to deliver!