Bathing and Hygiene
Sep 4, 2020
Products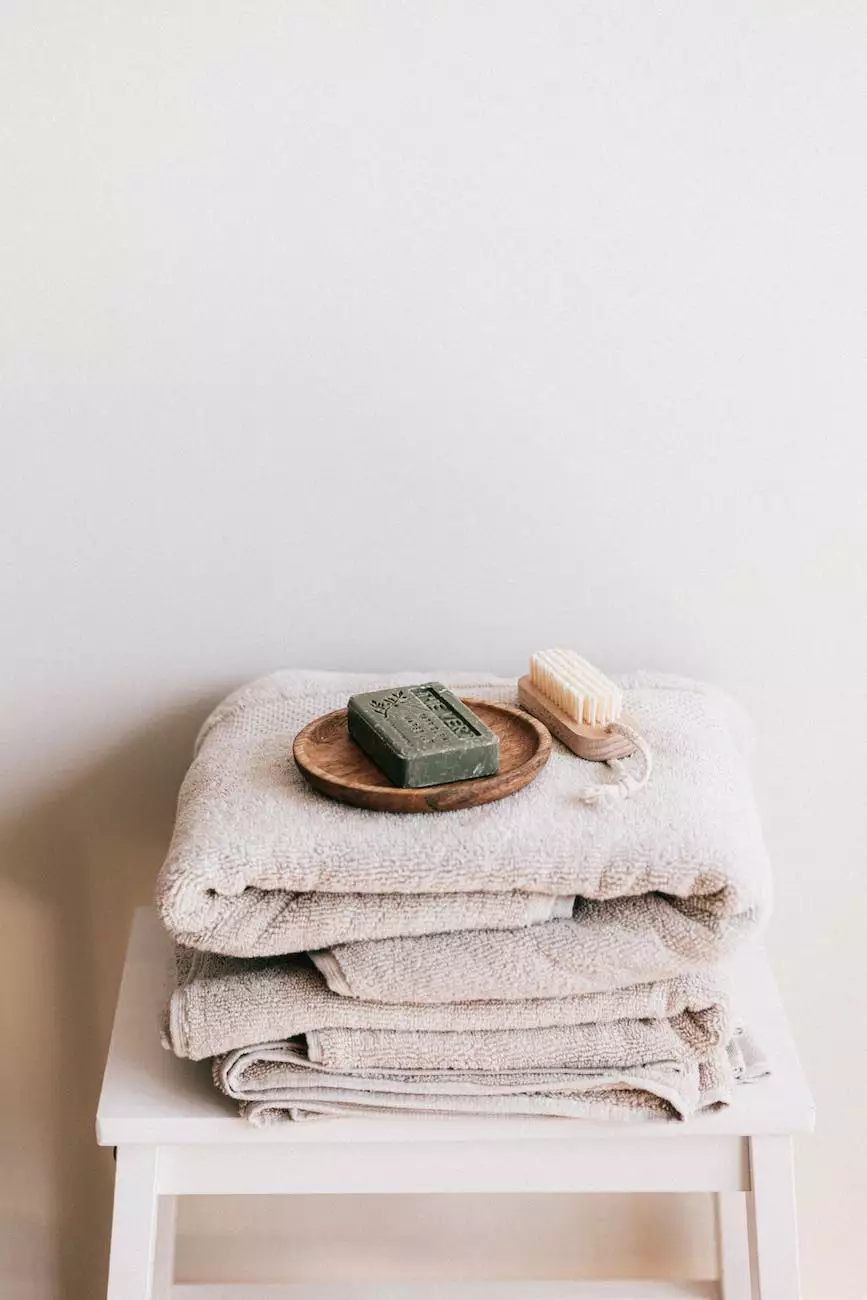 Importance of Bathing and Hygiene
Bathing and hygiene play a crucial role in maintaining good overall health and well-being. Proper hygiene practices can help prevent the spread of germs, bacteria, and infections. It helps to keep our bodies clean, fresh, and free from unpleasant odors. Regular bathing also promotes a sense of confidence and self-esteem.
Tips for Effective Bathing
When it comes to bathing, there are several key tips and strategies that you can follow to maximize cleanliness and personal comfort:
1. Choose the Right Water Temperature
The temperature of the water you use for bathing is important. Warm water is ideal as it helps to open up the pores and allows for effective cleansing. However, be cautious not to use water that is too hot as it can strip away natural oils from your skin, leading to dryness and irritation.
2. Use Suitable Bathing Products
Choose bathing products that are gentle on the skin and suitable for your specific needs. Avoid harsh soaps and opt for mild, moisturizing cleansers instead. Look for products that are free from harsh chemicals and fragrances, as these can cause skin irritation.
3. Pay Attention to Personal Hygiene
Aside from regular bathing, it is important to practice good personal hygiene habits. This includes brushing your teeth at least twice a day, washing your hands frequently with soap and water, and keeping your nails trimmed and clean. These simple habits can significantly reduce the risk of infection and promote overall health.
Benefits of Good Personal Hygiene
Maintaining good personal hygiene offers numerous benefits:
1. Prevention of Infections
Proper personal hygiene helps to prevent the spread of infections. Regular handwashing, for example, can eliminate harmful germs and bacteria that we come into contact with throughout the day. It reduces the risk of illnesses such as colds, flu, and gastrointestinal infections.
2. Improved Skin Health
By practicing good personal hygiene, you can improve the health and appearance of your skin. Regular bathing helps to remove dirt, dead skin cells, and excess oils, preventing clogged pores and acne breakouts. Moisturizing after bathing helps to keep the skin hydrated, soft, and supple.
3. Enhanced Self-Confidence
When you maintain good personal hygiene, you can feel more confident in yourself. Knowing that you are clean and fresh boosts your self-esteem and allows for better interactions with others.
Conclusion
Bathing and hygiene are essential for promoting overall health and well-being. By following proper bathing practices and practicing good personal hygiene habits, you can reap the benefits of improved physical and mental health. Remember to choose suitable bathing products, pay attention to water temperature, and practice good personal hygiene consistently. For more tips and guidance on bathing and hygiene, reach out to Phoenix Medical Services, your trusted healthcare provider.