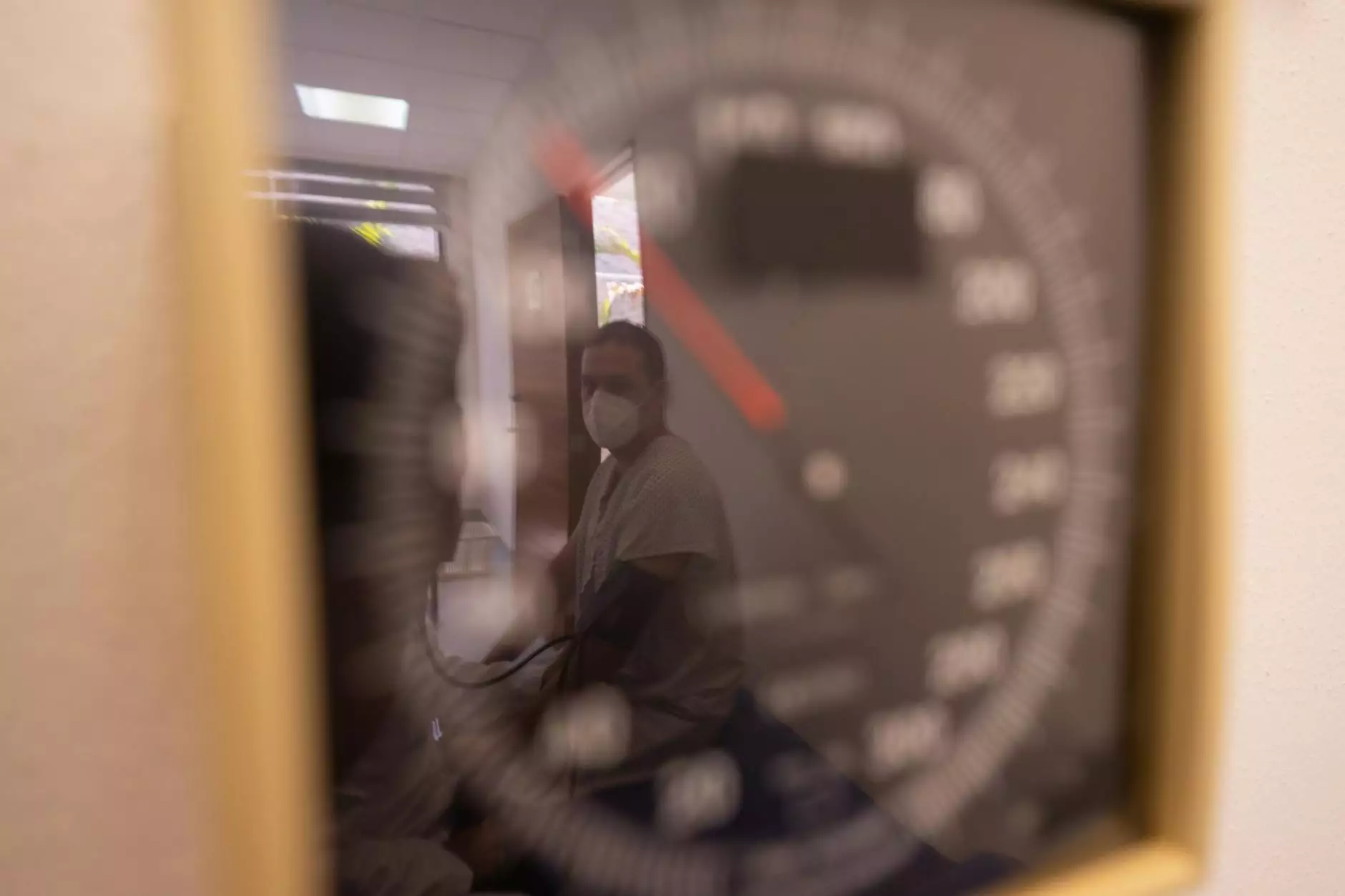 Welcome to Phoenix Medical Services, your trusted source for reliable healthcare information. In this article, we will explore everything you need to know about blood pressure, including its causes, symptoms, treatments, and lifestyle modifications that can help you manage it effectively.
Understanding Blood Pressure
Blood pressure refers to the force exerted by circulating blood against the walls of blood vessels. It is a vital physiological measurement that helps evaluate the health of your cardiovascular system. Blood pressure readings consist of two numbers: systolic pressure and diastolic pressure, measured in millimeters of mercury (mmHg).
High blood pressure, also known as hypertension, occurs when the force against the artery walls is too high. This condition can lead to severe health complications if left uncontrolled. On the other hand, low blood pressure, also known as hypotension, happens when the force is too low, resulting in inadequate blood supply to vital organs.
The Causes of High and Low Blood Pressure
High blood pressure can have various causes, including genetic factors, unhealthy lifestyle choices, underlying medical conditions, and certain medications. Similarly, low blood pressure can stem from factors such as dehydration, heart conditions, hormonal imbalances, and certain medications. It is crucial to identify the underlying cause to effectively manage both conditions.
Common Symptoms
The symptoms of high or low blood pressure may not be immediately noticeable, which is why regular check-ups and monitoring blood pressure levels are essential. However, some common signs associated with high blood pressure include headaches, dizziness, nosebleeds, chest pain, and shortness of breath. Symptoms of low blood pressure can include dizziness, fainting, blurred vision, fatigue, and difficulty concentrating.
Managing Blood Pressure
Effective management of blood pressure involves a multifaceted approach. Depending on individual circumstances, treatments may vary, often incorporating a combination of medication, lifestyle modifications, and alternative remedies. It is important to consult healthcare professionals for a tailored treatment plan. Here are some common approaches to managing blood pressure:
1. Medications
Physicians may prescribe medications to help control blood pressure. These medications can include diuretics, beta-blockers, calcium channel blockers, ACE inhibitors, and angiotensin receptor blockers. It is crucial to follow the prescribed dosage and consult with healthcare professionals regularly to monitor the effectiveness of the medication.
2. Lifestyle Modifications
Adopting a healthy lifestyle can significantly impact blood pressure levels. Here are some recommended lifestyle modifications:
Eat a well-balanced diet rich in fruits, vegetables, whole grains, and lean proteins.
Reduce sodium intake by avoiding processed foods and adding less salt to meals.
Engage in regular physical activity such as brisk walking, swimming, or cycling.
Avoid excessive alcohol consumption and quit smoking.
Manage stress through relaxation techniques like meditation or yoga.
3. Alternative Remedies
In addition to medical interventions and lifestyle changes, certain alternative remedies may have a positive impact on blood pressure management. However, it is crucial to consult with healthcare professionals before incorporating any alternative therapies. Some examples include:
Herbal supplements like garlic extract, hawthorn, and olive leaf extract.
Regularly consuming foods rich in potassium, magnesium, and omega-3 fatty acids.
Practicing deep breathing exercises or mindfulness meditation.
Maintaining Healthy Blood Pressure Levels
Prevention plays a crucial role in maintaining healthy blood pressure levels. Adopting a proactive approach to your overall well-being can greatly reduce the risk of developing high or low blood pressure. Here are some key tips to consider:
1. Regular Monitoring
Regularly check your blood pressure levels, especially if you have a family history of hypertension or a predisposition to cardiovascular conditions. Monitoring your blood pressure empowers you to make informed decisions about your health and enables early intervention when necessary.
2. Routine Check-ups
Visit your healthcare provider regularly for comprehensive check-ups. This allows for the early detection of potential blood pressure issues or other underlying health conditions. Regular appointments also enable healthcare professionals to adjust treatments and provide necessary guidance.
3. Healthy Habits
Aim to maintain a healthy lifestyle by following the earlier mentioned lifestyle modifications, such as eating a balanced diet, engaging in regular physical activity, managing stress, and avoiding unhealthy habits like excessive alcohol consumption and smoking.
4. Education and Awareness
Stay well-informed about blood pressure and cardiovascular health. Educate yourself about potential risk factors, symptoms, and prevention strategies. Raising awareness about the importance of healthy blood pressure levels within your community can also be impactful.
Remember, small lifestyle changes can make a significant difference in your blood pressure management journey. By incorporating healthy habits and seeking appropriate medical guidance, you can take control of your cardiovascular health and maintain healthy blood pressure levels.