Zep Ceramic Tile Cleaner Gallon 4/Case CASE
Nov 19, 2019
Products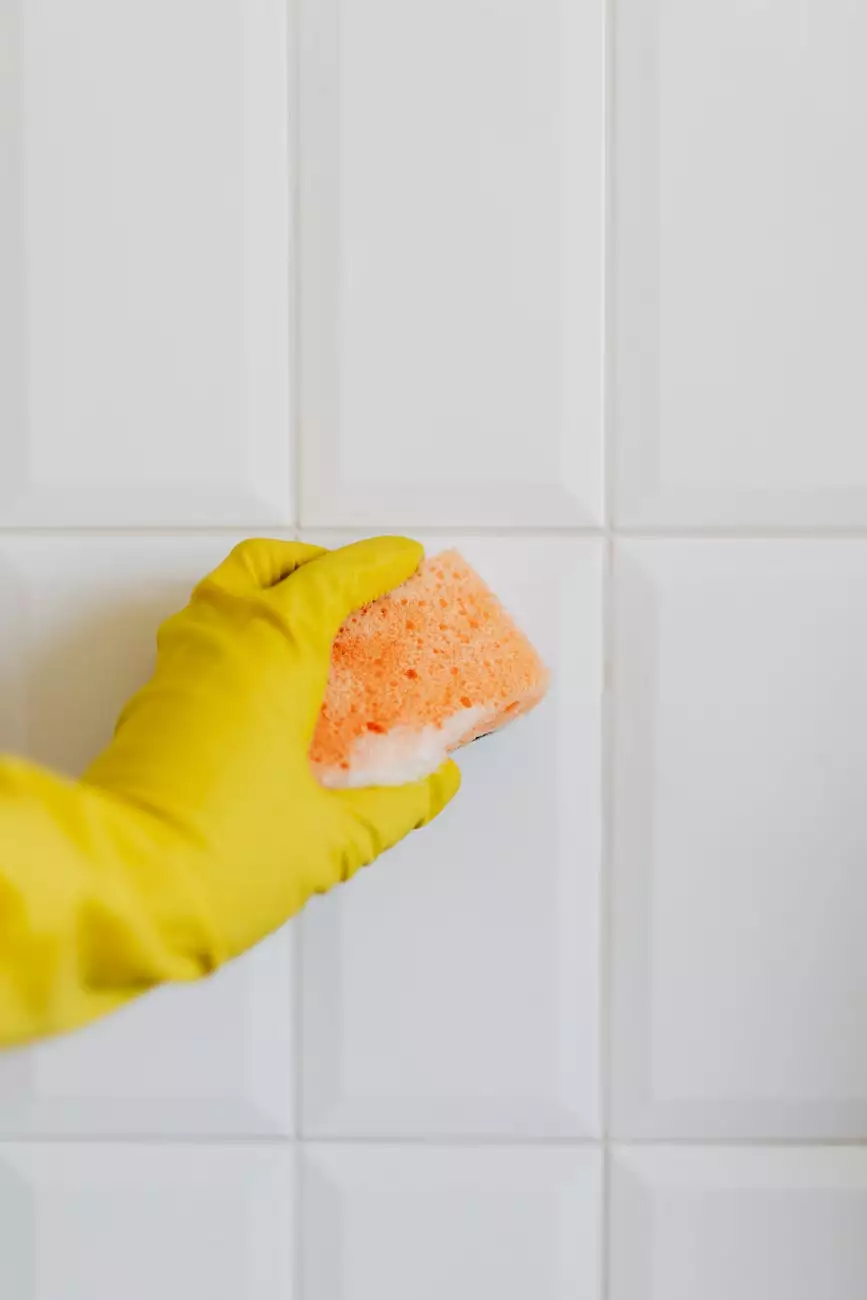 Phoenix Medical Services - Your Trusted Source for Quality Cleaning Products
Welcome to Phoenix Medical Services, your trusted provider of a wide range of cleaning and medical supplies. We understand the importance of maintaining a clean and hygienic environment, whether it is for your home, office, or healthcare facility. In this page, we are proud to introduce our Zep Ceramic Tile Cleaner Gallon 4/Case, a product designed to keep your tile floors looking pristine.
The Best Zep Tile Cleaner for Your Floors
When it comes to effectively cleaning and maintaining your tile floors, you need a reliable and powerful solution. Our Zep Ceramic Tile Cleaner Gallon 4/Case is specially formulated to tackle even the toughest dirt, grime, and stains on your tiles. With its advanced cleaning properties, this tile cleaner is a must-have for anyone seeking a sparkling clean floor.
Benefits of Using Zep Tile Cleaner
Zep Tile Cleaner offers various benefits that set it apart from other cleaning products. Here are just a few reasons why you should choose our Zep Ceramic Tile Cleaner Gallon 4/Case:
Deep Cleaning Power: Our tile cleaner penetrates deep into the porous surface of the tiles, effectively lifting and removing dirt, grime, and stains that may have become embedded over time.
Gentle yet Effective: While our tile cleaner is powerful in cleaning, it is also gentle on your tiles, ensuring that they stay in top condition without causing any damage or discoloration.
Time and Cost-Efficient: With our Zep Ceramic Tile Cleaner, you can save both time and money. Its concentrated formula allows for efficient cleaning, meaning you can achieve exceptional results with just a small amount of product.
Versatile: Suitable for use on various types of ceramic tiles, our Zep Tile Cleaner can be used in residential, commercial, and healthcare settings, making it a versatile choice for all your tile cleaning needs.
How to Use Zep Ceramic Tile Cleaner
Using our Zep Ceramic Tile Cleaner Gallon 4/Case is easy and straightforward. Here's a step-by-step guide on how to achieve optimal results:
Prepare the Area: Clear the floor of any loose debris or objects before starting the cleaning process. This will ensure that the cleaner reaches the surface directly.
Dilute the Cleaner: Follow the instructions on the packaging to dilute the tile cleaner. Different concentrations may be required depending on the level of dirt and stains on your tiles.
Apply the Cleaner: Using a mop or sponge, apply the diluted tile cleaner onto the surface of the tiles. Make sure to cover the entire area evenly.
Scrub and Rinse: Use a scrub brush or mop to agitate the cleaner and remove stubborn stains. Once the tiles appear clean, rinse the area thoroughly with water.
Dry the Floor: Allow the floor to air dry or use a clean cloth or mop to dry it completely. Avoid walking on the wet surface to prevent slipping.
Order Your Zep Ceramic Tile Cleaner Gallon 4/Case Today
Ready to transform your tile floors and achieve a sparkling clean finish? Order your Zep Ceramic Tile Cleaner Gallon 4/Case from Phoenix Medical Services today! We offer top-quality cleaning products at competitive prices, ensuring you get the best value for your purchase. With our Zep Tile Cleaner, you can maintain the cleanliness and hygiene of your floors effortlessly.
As a trusted provider of cleaning supplies, we are committed to customer satisfaction. If you have any questions or require further assistance, our friendly customer service team is here to help. Contact Phoenix Medical Services today and experience the difference our Zep Ceramic Tile Cleaner can make for your tile floors.