Helium Gas - Helium Cylinder Sizes
Nov 7, 2020
Products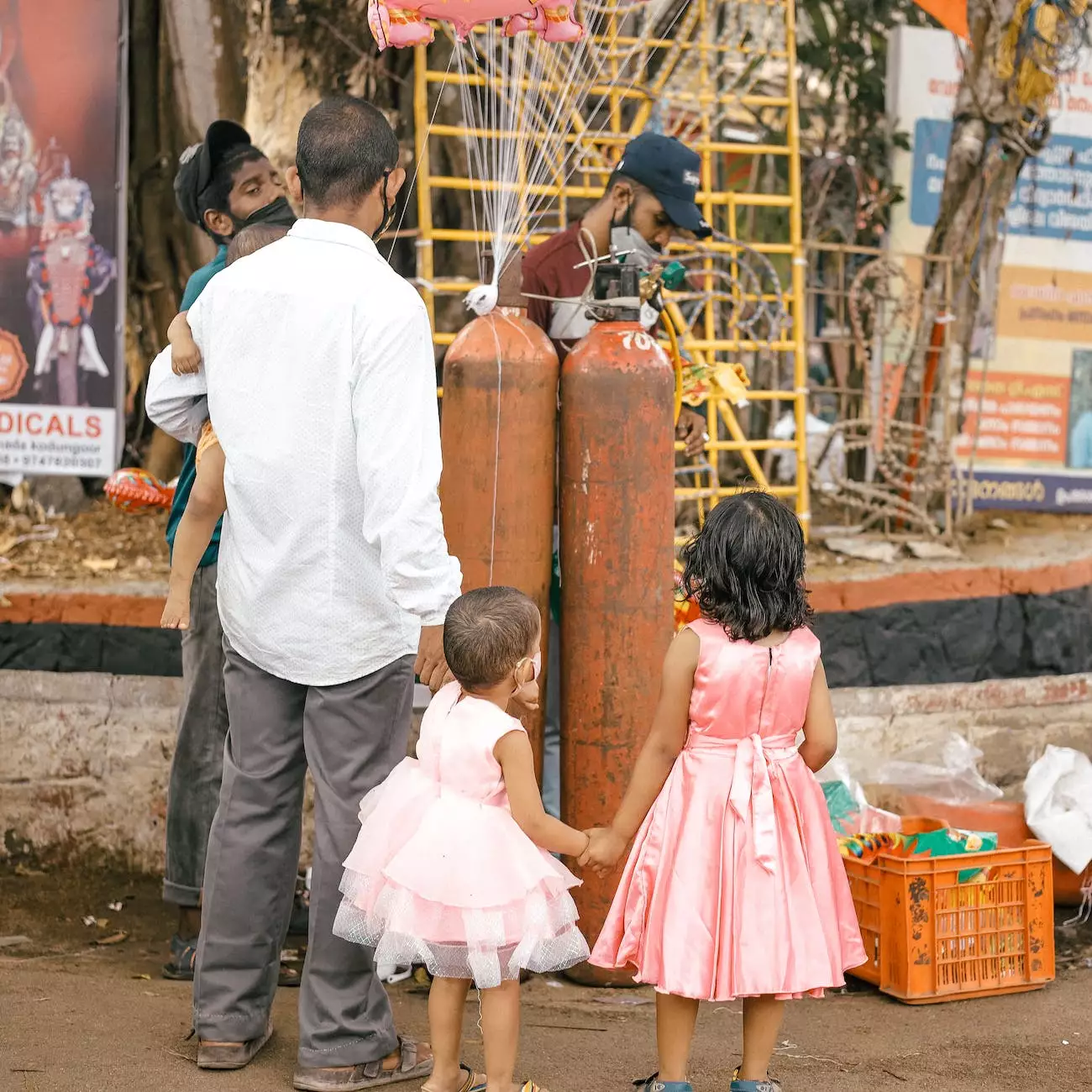 The Importance of Helium Gas in Industrial Processes
Phoenix Medical Services offers a wide range of industrial welding gases, including high-quality helium gas. Helium is an essential component in various industries, playing a crucial role in several applications. Our commitment to providing top-notch helium gas ensures that your industrial processes run smoothly and efficiently.
Benefits of Helium Gas
When it comes to industrial applications, helium gas offers numerous benefits that make it a popular choice:
Lightweight and Inert: Helium is a lightweight and non-flammable gas, making it safe to handle and transport. Its inert properties also ensure that it does not react with other substances, reducing the risk of contamination.
Gas Shielding: Helium is commonly used as a shielding gas in welding processes. It creates a protective atmosphere that prevents oxidation and enhances the quality of welds.
Cooling and Cryogenics: Helium's ability to reach extremely low temperatures, close to absolute zero, makes it an ideal coolant for various applications, including superconductivity, MRIs, and scientific research.
Balloon Inflation: Helium's low density enables it to lift balloons and airships, making it an essential gas in the entertainment industry.
Helium Cylinder Sizes
At Phoenix Medical Services, we understand that different industrial processes have varying demands for helium gas. This is why we offer a range of helium cylinder sizes to meet your specific requirements. Our diverse range includes:
1. Small Helium Cylinders
For smaller applications or projects with limited space, our small helium cylinders are the perfect choice. These cylinders are easily portable and provide a convenient solution for businesses with limited storage capacity.
2. Medium Helium Cylinders
Our medium-sized helium cylinders strike the perfect balance between portability and capacity. They offer a higher helium volume, making them suitable for medium-scale industrial processes.
3. Large Helium Cylinders
For industrial processes that require a significant amount of helium gas, our large helium cylinders are the ideal solution. These cylinders provide an ample supply of helium, ensuring uninterrupted operations and increased productivity.
4. Customizable Cylinder Sizes
At Phoenix Medical Services, we recognize that not all industrial processes fit into standard cylinder sizes. Therefore, we offer customizable options to cater to your specific needs. Our team of experts will work closely with you to determine the perfect cylinder size for your unique requirements.
Choose Phoenix Medical Services for Your Helium Gas Needs
When it comes to helium gas and industrial welding gases, Phoenix Medical Services is a leading provider. Our commitment to excellence, high-quality products, and exceptional customer service sets us apart from the competition. Choose us for:
Reliable Supply: We ensure a consistent supply of helium gas, eliminating any production disruptions and delays.
Exceptional Quality: Our helium gas undergoes strict quality control measures to ensure its purity and reliability.
Flexible Delivery Options: We offer flexible delivery options to accommodate your schedule and minimize downtime.
Expert Guidance: Our team of experts is available to provide technical support and guidance on the best helium gas solutions for your specific requirements.
Experience the difference of working with Phoenix Medical Services for your helium gas needs. Contact us today to discuss your requirements and find the perfect solution for your industrial processes.