PulseOx 5500 All-In-1 Finger Pulse Oximeter EACH
Jan 26, 2023
Products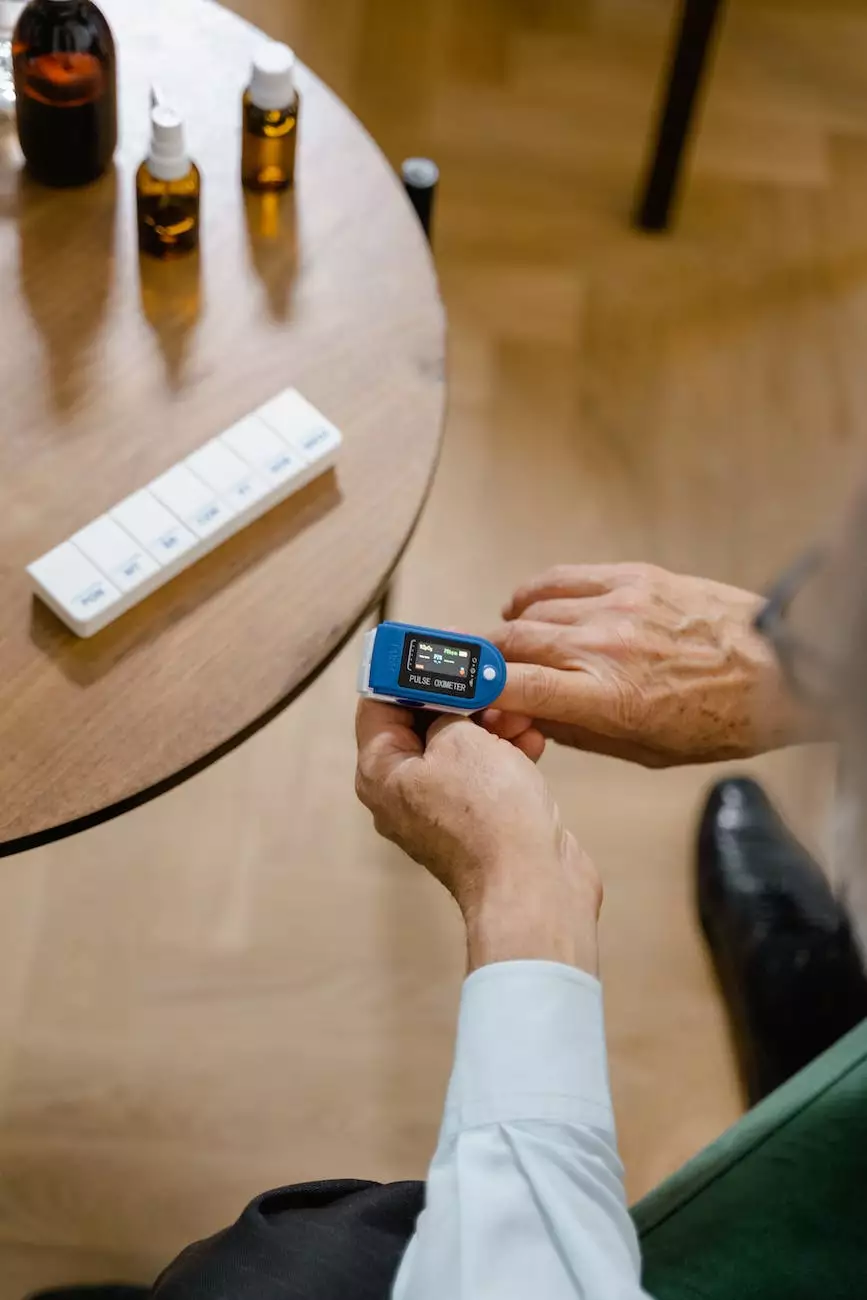 PHOENIX Medical Services - Your Trusted Source for Quality Medical Devices
Welcome to PHOENIX Medical Services, your one-stop destination for top-quality medical devices and supplies. We take pride in offering the best products to meet your healthcare needs. Our clearance specials are a great opportunity to get incredible deals on the PulseOx 5500 All-In-1 Finger Pulse Oximeter. With its advanced features and exceptional accuracy, this device provides accurate and convenient pulse oximetry for both medical professionals and individuals.
Why Choose the PulseOx 5500 All-In-1 Finger Pulse Oximeter?
When it comes to monitoring oxygen saturation and pulse rate, the PulseOx 5500 stands out from the competition. Here are some key reasons why this device remains a popular choice:
1. Accurate Readings:
The PulseOx 5500 utilizes cutting-edge technology to ensure accurate and reliable readings. Whether you need to monitor your oxygen levels during physical activity or as part of a medical treatment, this device delivers precise data you can count on. Stay informed about your health with confidence.
2. User-Friendly Design:
Designed with user convenience in mind, the PulseOx 5500 is incredibly easy to use. Simply place your finger inside the device, and within seconds, you'll have access to vital information about your pulse rate and blood oxygen saturation levels. Its compact and lightweight design makes it ideal for use at home, during travel, or even in professional healthcare settings.
3. Versatility:
Whether you're an athlete, a healthcare provider, or someone managing a chronic illness, the PulseOx 5500 adapts to your specific needs. Its versatility allows it to be used in various scenarios, making it an essential tool for anyone requiring regular oxygen monitoring.
4. Enhanced Features:
The PulseOx 5500 comes equipped with advanced features to maximize its utility:
Large, easy-to-read display for immediate feedback
Adjustable brightness settings for optimal visibility
Alarm function to alert you of abnormal readings
Long battery life to ensure uninterrupted monitoring
Compact and portable, allowing you to track your health on the go
Get the Best Deals on the PulseOx 5500 All-In-1 Finger Pulse Oximeter
At PHOENIX Medical Services, we understand the importance of affordable and accessible healthcare. That's why we offer clearance specials on the PulseOx 5500, allowing you to enjoy this exceptional device at a discounted price. Don't miss out on this opportunity to upgrade your health management routine.
Experience the Benefits of Accurate Pulse Oximetry
Accurate pulse oximetry is crucial for monitoring conditions that affect blood oxygen levels, such as respiratory illnesses, heart diseases, and sleep apnea. By investing in the PulseOx 5500 All-In-1 Finger Pulse Oximeter, you're taking a proactive step towards managing your health.
Whether you're an individual looking to enhance your wellness routine or a healthcare professional seeking reliable monitoring tools, the PulseOx 5500 is the perfect solution. Place your order today and experience the benefits of accurate pulse oximetry.
Trust PHOENIX Medical Services for Your Healthcare Needs
At PHOENIX Medical Services, we strive to exceed your expectations by offering exceptional products and first-class customer service. With a team of dedicated professionals, we are committed to providing you with the highest standard of medical devices and supplies.
Visit our website or contact us today to explore our wide range of medical products, including the PulseOx 5500 All-In-1 Finger Pulse Oximeter. Take advantage of our clearance specials and enjoy the convenience of accurate pulse oximetry from the comfort of your home.
Join the PHOENIX Medical Services community today and prioritize your health with our reliable devices!