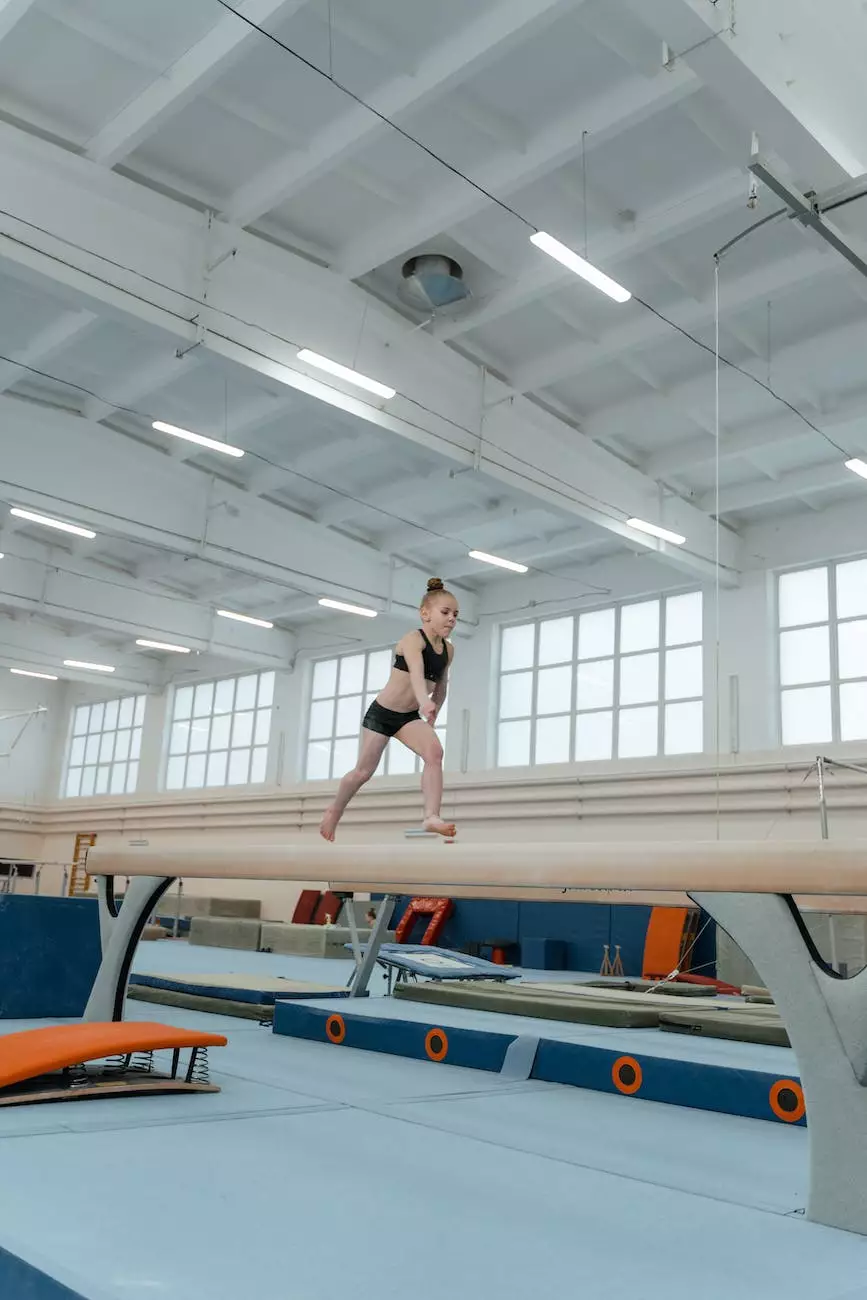 Welcome to Phoenix Medical Services' page on Balance Beams, an important tool for physical therapy and rehabilitation. In this comprehensive guide, we will explore the benefits and applications of balance beams, and how they can enhance stability and overall physical well-being.
What is a Balance Beam?
A balance beam is a long, narrow, and elevated platform typically used in rehabilitation settings to improve balance, coordination, and strength. It can be made of various materials such as wood, foam, or metal, depending on the specific requirements and preferences of the user. Balance beams are often used in physical therapy clinics, fitness centers, and even homes for both therapeutic and recreational purposes.
The Benefits of Balance Beams
Balance beams offer a wide range of benefits for individuals of all ages and fitness levels. Here are some of the key benefits:
1. Enhances Balance and Coordination
The primary purpose of a balance beam is to help improve balance and coordination. By practicing various exercises and movements on a balance beam, individuals can enhance their body's ability to maintain stability. This is especially beneficial for those recovering from injuries or dealing with conditions that affect their balance, such as vertigo or postural instability.
2. Develops Core Strength
Using a balance beam engages the core muscles, including the abdominals, back muscles, and hip muscles. Regular use of a balance beam can help strengthen these muscles, leading to improved posture, stability, and overall lower body strength.
3. Improves Rehabilitation Outcomes
Balance beams play a significant role in rehabilitation programs. They are commonly used by physical therapists to help patients regain strength, stability, and confidence after surgery, injury, or illness. The controlled environment of a balance beam allows for targeted therapy, helping individuals regain their functional abilities and achieve a quicker recovery.
Applications of Balance Beams
The versatility of balance beams makes them suitable for various applications, including:
1. Physical Therapy and Rehabilitation
Balance beams are an integral part of physical therapy and rehabilitation programs. They are used to support patients through their recovery journey and aid in regaining strength, mobility, and balance. Physical therapists often incorporate balance beam exercises into customized treatment plans to target specific areas and address individual needs.
2. Athletic Training
Athletic trainers and coaches utilize balance beams to improve the performance of athletes in numerous sports. Balance and stability are fundamental for optimal athletic performance, and incorporating balance beam exercises into training routines can enhance athletes' agility, control, and overall athletic abilities.
3. Fitness and Recreation
In addition to therapeutic settings, balance beams are also popular in fitness centers and recreational facilities. They offer a fun and engaging way to challenge balance, build strength, and promote overall physical fitness. Individuals of all ages and fitness levels can benefit from incorporating balance beam exercises into their regular fitness routines.
Choosing the Right Balance Beam
When selecting a balance beam, it's essential to consider factors such as:
1. Material and Durability
Balance beams can be made from different materials, each with its own advantages. Wood beams provide a traditional feel and excellent grip, while foam beams offer added safety and cushioning. Metal beams are durable and suitable for heavier use. Consider your specific needs and preferences when choosing the material that best suits you.
2. Size and Stability
Balance beams come in various lengths, widths, and heights. Consider the available space and your intended use when selecting the size. Additionally, ensure the beam provides adequate stability to support your movements and exercises safely.
3. Portability and Storage
If you require a portable balance beam or have limited storage space, consider models that are easy to transport and store. Some balance beams come with foldable or collapsible features, making them convenient for travel or compact storage.
Conclusion
Balance beams are a valuable tool for physical therapy, rehabilitation, athletic training, and overall fitness. Phoenix Medical Services offers high-quality, durable balance beams designed to enhance stability and improve physical well-being. Incorporate balance beam exercises into your routine to strengthen your core, improve balance and coordination, and accelerate your rehabilitation or fitness goals. Choose the right balance beam that fits your needs, and embark on a journey to a healthier, more stable you!