Education | Manual Therapy
Aug 2, 2023
Products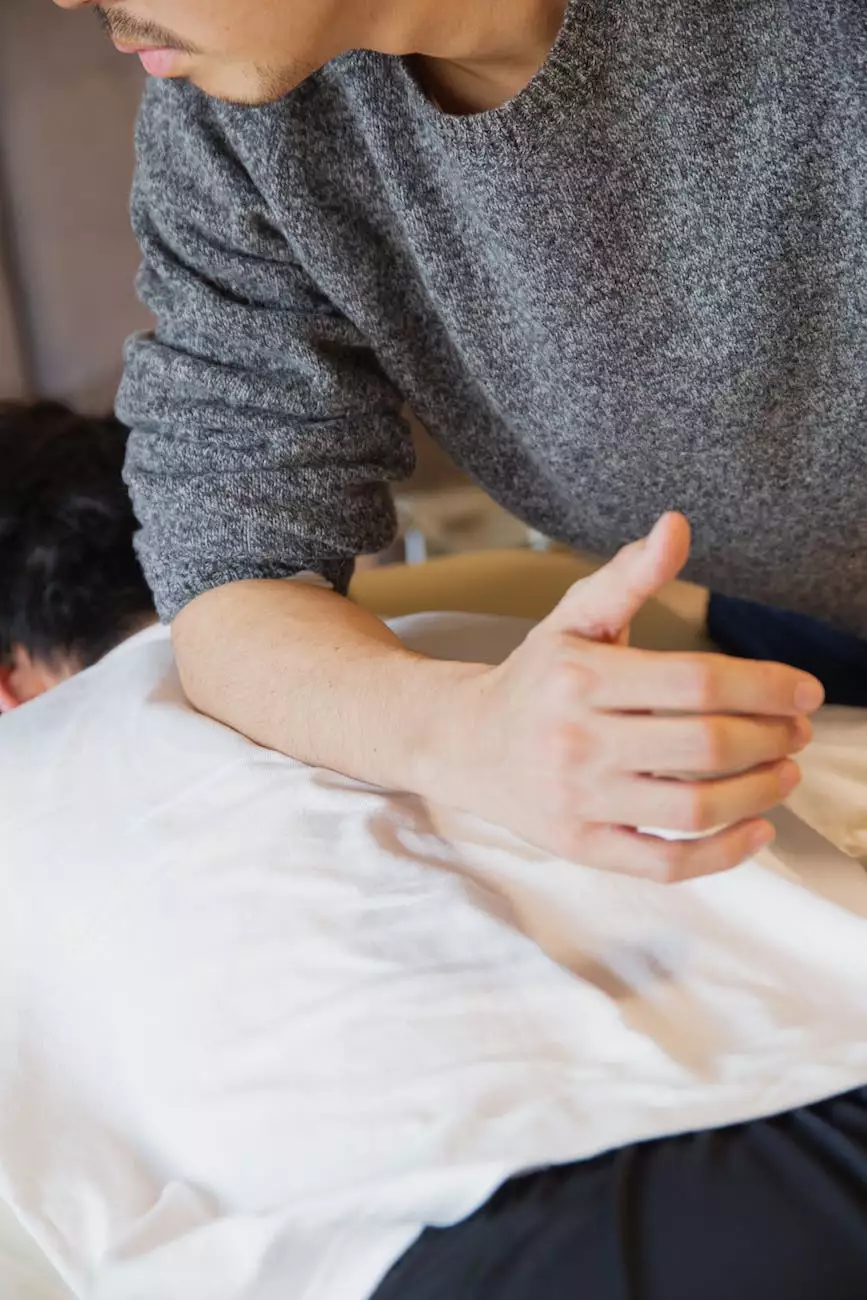 What is Manual Therapy?
Manual therapy, offered by Phoenix Medical Services, is a specialized approach to healthcare that involves skilled hands-on techniques to evaluate, treat, and manage musculoskeletal and neurological conditions. It aims to alleviate pain, promote healing, and improve overall health and well-being. With a focus on patient-centered care, our highly trained therapists utilize various manual therapy techniques tailored to each individual's needs.
The Importance of Manual Therapy
Manual therapy plays a vital role in promoting optimal musculoskeletal function and overall wellness. Through hands-on techniques, our therapists are able to assess and address skeletal and soft tissue imbalances, joint restrictions, and muscle tightness. By restoring mobility, reducing pain, and enhancing the body's natural healing mechanisms, manual therapy can improve quality of life and facilitate a faster recovery.
Benefits of Manual Therapy
Manual therapy offers a wide range of benefits. Whether you're recovering from an injury, managing a chronic condition, or simply seeking to optimize your physical well-being, here are some of the advantages you can expect:
Reduced pain and discomfort
Improved joint mobility and flexibility
Enhanced muscle strength and coordination
Increased circulation and lymphatic drainage
Eased muscle tension and stress
Promoted tissue healing and regeneration
Heightened body awareness and proprioception
Prevention of future injuries
Common Techniques Used in Manual Therapy
Our expert therapists at Phoenix Medical Services utilize a variety of evidence-based manual therapy techniques to address specific conditions and individual needs. Some of the commonly employed techniques include:
1. Joint Mobilization and Manipulation
Joint mobilization and manipulation involve gentle, controlled movements of the affected joint to restore normal range of motion, reduce pain, and improve joint function. These techniques can be particularly beneficial for conditions such as osteoarthritis, frozen shoulder, and spinal dysfunctions.
2. Soft Tissue Mobilization
Soft tissue mobilization focuses on releasing tension, adhesions, and restrictions in the muscles, tendons, and fascia. Through targeted stretching, deep tissue massage, and myofascial release techniques, our therapists can improve tissue extensibility, promote circulation, and alleviate tightness or pain caused by overuse or injury.
3. Trigger Point Therapy
Trigger points are hypersensitive areas within muscle fibers that can cause localized or referred pain. Our therapists apply pressure and specific relaxation techniques to these points, helping to relieve pain, reduce muscle spasms, and restore normal muscle function.
4. Manual Traction
Manual traction involves the application of controlled pulling forces to the spine or limbs. This technique is used to decompress joints, relieve pressure on nerves, and reduce symptoms associated with conditions like herniated discs or sciatica.
5. Muscle Energy Techniques
Muscle energy techniques utilize the patient's own muscular contractions to restore joint range of motion, improve muscle strength, and correct postural imbalances. Through gentle stretches and contractions, our therapists can help rebalance the musculoskeletal system and alleviate pain.
How Manual Therapy Can Benefit You
Whether you're struggling with acute or chronic pain, recovering from an injury, or seeking to optimize your physical performance, manual therapy can provide significant benefits. By addressing the underlying causes of your discomfort, our skilled therapists can help you achieve:
Improved functionality and range of motion
Reduced pain and inflammation
Enhanced relaxation and stress management
Accelerated healing and recovery
Increased body awareness and kinesthetic sense
Prevention of future injuries
Conclusion
At Phoenix Medical Services, we believe in the power of manual therapy as a cornerstone of holistic healthcare. With our highly skilled therapists, comprehensive approach, and patient-centered care, we strive to provide the best manual therapy services tailored to your individual needs. Experience the benefits of manual therapy today and take a step towards improved health, well-being, and quality of life.