Whiplash Injury Recovery: A Self-Management Guide - Phoenix Medical Services
Feb 14, 2020
Products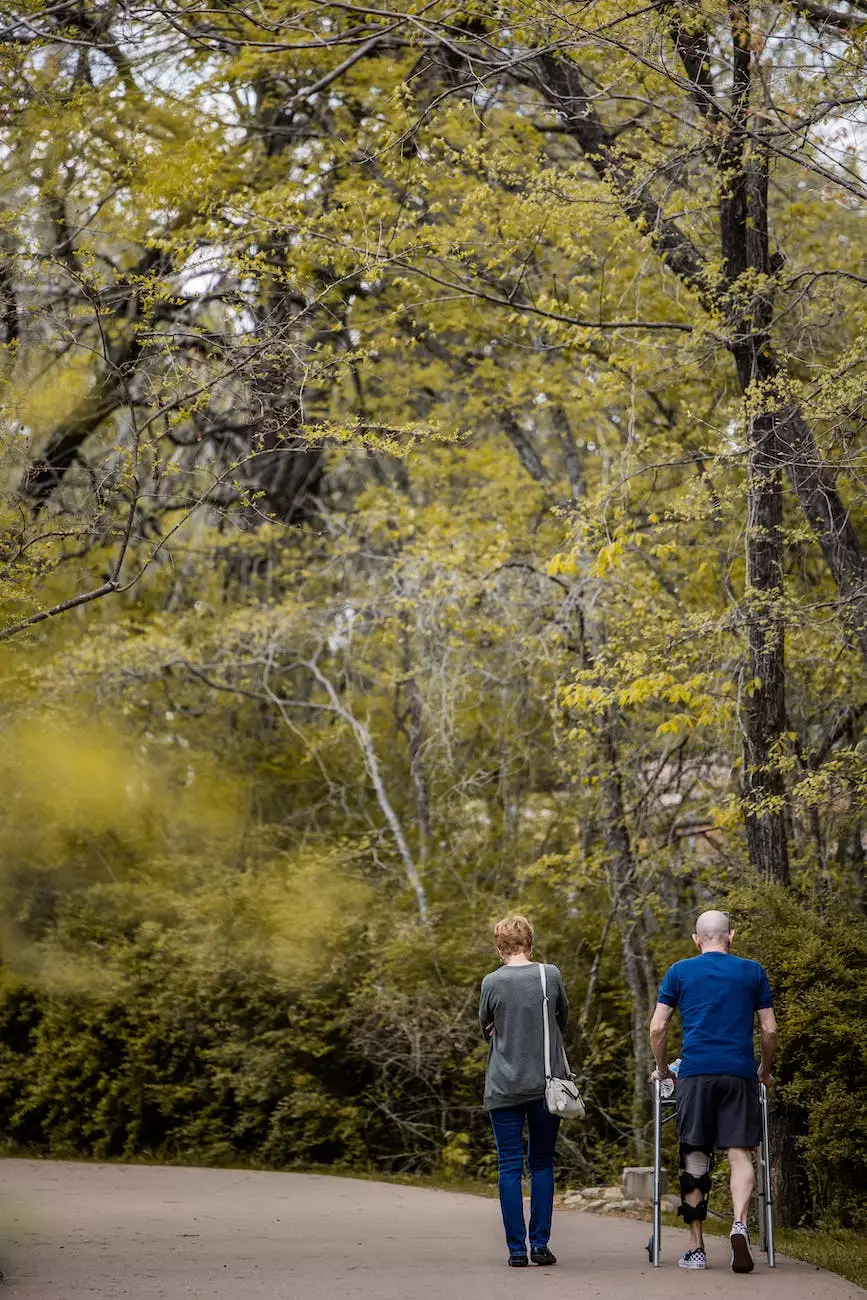 Introduction
Welcome to our comprehensive self-management guide for individuals recovering from whiplash injuries. At Phoenix Medical Services, we understand the challenges and pain associated with whiplash, and we are dedicated to assisting you in your recovery journey.
Understanding Whiplash Injuries
Whiplash is a common injury resulting from a sudden and forceful back-and-forth movement of the neck, often caused by car accidents, sports injuries, or falls. The impact of these types of incidents can cause damage to the soft tissues in the neck, leading to symptoms such as neck pain, stiffness, headaches, and difficulty moving the neck.
The Importance of Self-Management
Self-management plays a crucial role in whiplash injury recovery. By actively participating in your own healing process, you can optimize your chances of a full recovery and reduce the risk of long-term complications. Our self-management guide is designed to provide you with the knowledge, resources, and tools necessary to navigate your recovery journey successfully.
Treatment Options
There are several treatment options available to aid in whiplash injury recovery. It is important to consult with a medical professional, such as our experienced team at Phoenix Medical Services, to develop a personalized treatment plan suited to your specific needs. Some common treatment modalities include:
Physical Therapy: Our skilled physical therapists will guide you through exercises and stretches to improve range of motion, strengthen muscles, and alleviate pain.
Chiropractic Care: Chiropractic adjustments can help restore alignment and promote healing in the neck and spine.
Pain Management Techniques: We offer various pain management techniques, including targeted medications, heat/cold therapy, and transcutaneous electrical nerve stimulation (TENS).
Massage Therapy: Therapeutic massage can help reduce muscle tension and promote relaxation.
Self-Management Techniques
Alongside professional treatments, self-management techniques are essential to support your recovery. Here are some tips that can help:
1. Rest and Gradual Return to Activities
It is important to allow yourself adequate rest in the early stages of recovery. Once cleared by your healthcare provider, gradually reintroduce gentle activities and exercises to strengthen the neck muscles and improve mobility.
2. Practice Good Posture
Maintaining good posture throughout the day promotes proper alignment of the neck and spine, reducing strain on the injured tissues. Ensure your workspace and home environment are ergonomically friendly to support correct posture.
3. Apply Heat or Cold
Hot or cold packs can help alleviate pain and reduce inflammation in the neck. Consult with your healthcare provider to determine which option is most suitable for you.
4. Neck Exercises
Engaging in specific exercises prescribed by your medical professional or physical therapist can help improve strength, range of motion, and flexibility in the neck. These exercises should be performed regularly and in a controlled manner.
5. Mind-Body Techniques
Consider incorporating relaxation techniques, such as deep breathing exercises, meditation, or yoga, into your daily routine. These practices can help manage pain, reduce stress, and improve overall well-being.
Conclusion
Recovering from whiplash injuries requires a multifaceted approach that combines professional medical assistance with dedicated self-management techniques. By following the strategies outlined in this self-management guide, provided by Phoenix Medical Services, you can enhance your recovery process and regain a pain-free life. Remember, every individual's journey is unique, so it is important to consult with healthcare professionals for personalized guidance tailored to your specific needs.
Take control of your recovery today and embark on a journey towards whiplash injury resolution. For any questions or to schedule an appointment, contact Phoenix Medical Services, your trusted partner in whiplash injury recovery.