All Core and Stability Products
May 23, 2021
Products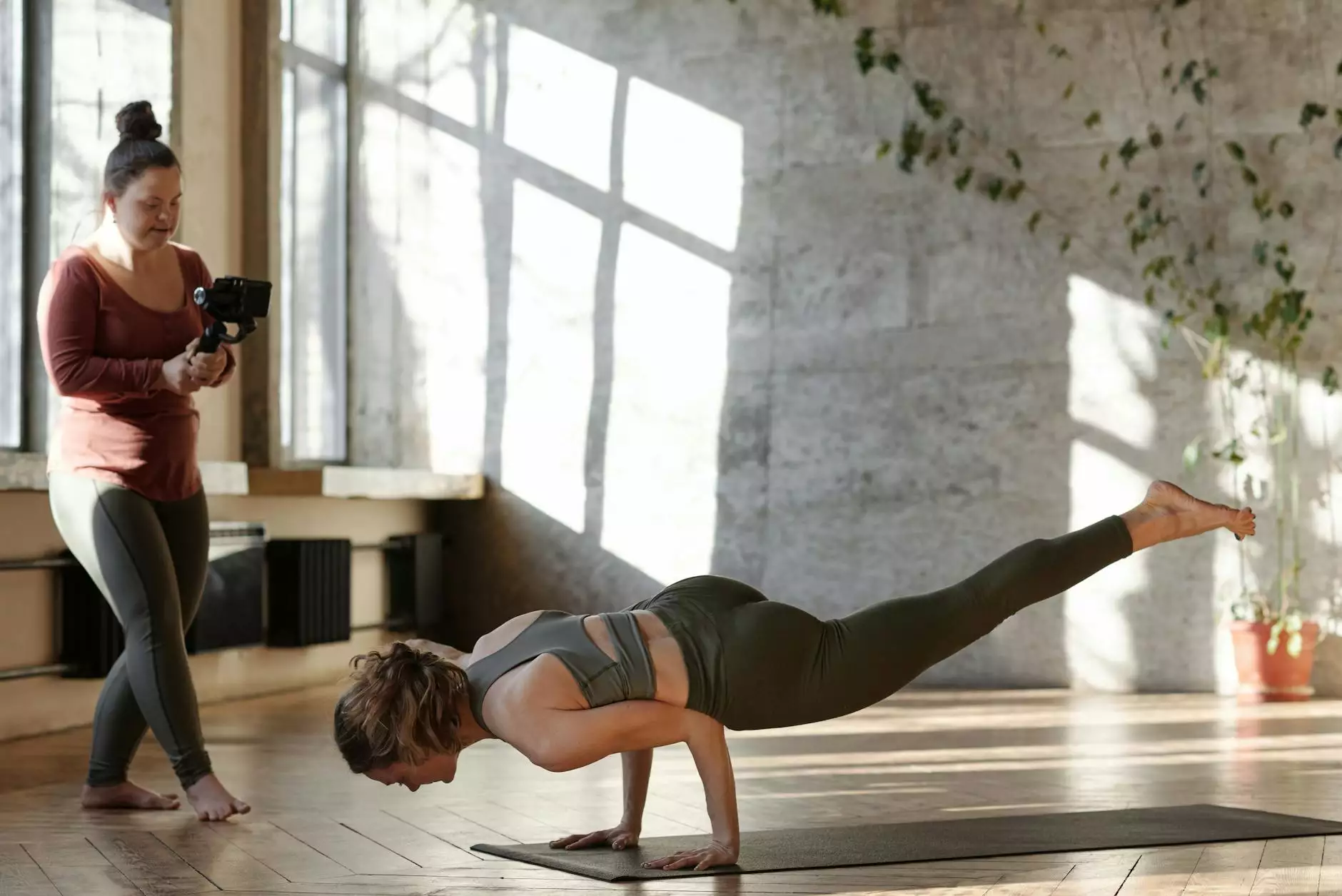 Enhance Core Strength and Stability with Phoenix Medical Services
At Phoenix Medical Services, we understand the importance of core strength and stability for overall fitness and well-being. That's why we offer a comprehensive range of core and stability products to help you achieve your fitness goals and maintain a strong, stable core.
The Importance of Core Strength and Stability
A strong core is essential for proper posture, balance, and effective movement. Whether you are an athlete looking to improve performance, a fitness enthusiast aiming to enhance daily activities, or someone recovering from an injury, core strength and stability play a crucial role in your overall fitness journey.
Our core and stability products are designed to target and engage the muscles in your abdomen, lower back, hips, and pelvis, helping you build strength, improve balance, and prevent injuries. By incorporating these products into your fitness routine, you can experience improved functionality, increased endurance, and enhanced athletic performance.
Wide Range of Core and Stability Products
Phoenix Medical Services offers an extensive selection of high-quality core and stability products to cater to the diverse needs of individuals at various fitness levels. Whether you are a beginner or an advanced fitness enthusiast, we have the right equipment to help you meet your specific goals.
1. Core Stability Balls
Our core stability balls are versatile and effective tools for improving core strength and stability. These inflatable exercise balls engage your abdominal muscles, back, and hips during various exercises, such as planks, crunches, and bridges.
With different sizes available, you can choose the one that suits your height and fitness level. Our expert team can guide you in selecting the appropriate stability ball that aligns with your goals and needs.
2. Core Sliders
Core sliders are compact, easy-to-use equipment that provides a challenging workout for your core muscles. These small discs are designed to glide smoothly on different surfaces, engaging your core as you perform exercises like mountain climbers, lunges, and pike-ups.
Include core sliders in your training routine to enhance core stability, improve flexibility, and increase muscle activation. They are lightweight and portable, making them a convenient addition to your home gym or travel workouts.
3. Ab Wheels
Ab wheels are an effective tool to target your abs, arms, shoulders, and back. These compact wheels with handles provide an intense workout for your core, challenging both strength and stability.
By rolling the ab wheel forward and back, you engage your entire core, including the deep stabilizing muscles. Consistent use of ab wheels can lead to improved core strength, enhanced posture, and sculpted abdominal muscles.
4. Balance Boards
Balance boards are excellent equipment to enhance stability, proprioception, and core strength. By standing on a balance board, you activate multiple muscles in your core, legs, and ankles as you work to maintain balance.
Including balance board exercises in your training routine improves your body's ability to stabilize, reducing the risk of falls and improving performance in sports and everyday activities.
5. Resistance Bands
Resistance bands are versatile tools that can be used for a wide range of exercises to strengthen your core and improve stability. These bands provide controlled resistance throughout the movement, activating your core muscles effectively.
Whether you are performing squats, rows, or overhead presses, incorporating resistance bands in your workouts adds an extra challenge to your core, helping you build strength, stability, and flexibility.
Choose Phoenix Medical Services for Your Core and Stability Needs
As a trusted provider of high-quality core and stability products, Phoenix Medical Services is dedicated to helping you achieve optimal fitness and well-being. Our team of experts is passionate about providing you with the right tools and guidance to meet your specific goals.
Enhance your core strength, improve stability, and overcome fitness plateaus by incorporating our core and stability products into your training routine. Experience the benefits of a strong, stable core and unlock your full potential with Phoenix Medical Services.
Visit our website or contact us today to browse our wide selection of core and stability products. Take a step towards a stronger, more stable core, and elevate your fitness journey with Phoenix Medical Services.