AeroPilates Magic Circle | Pilates Fitness
Aug 20, 2020
Products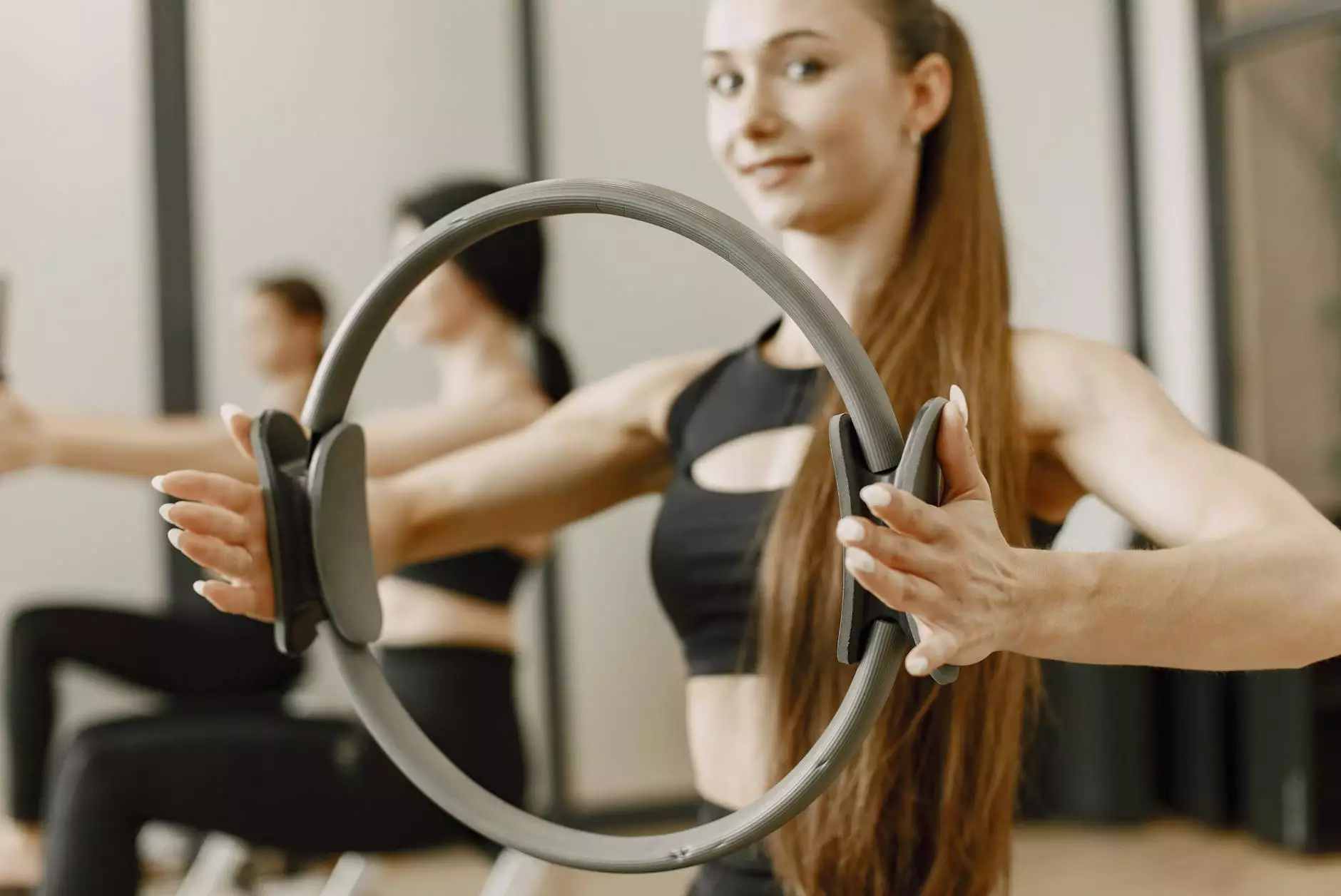 Introduction
Welcome to Phoenix Medical Services! We are thrilled to present to you the AeroPilates Magic Circle, a must-have tool for your Pilates fitness regimen. Designed to optimize your workouts, this versatile Pilates accessory can enhance your core strength, flexibility, and overall body toning. In this comprehensive guide, we will explore the many benefits and uses of the AeroPilates Magic Circle, helping you achieve optimal results from your Pilates practice.
Benefits of AeroPilates Magic Circle
The AeroPilates Magic Circle offers numerous advantages that make it an essential addition to your Pilates fitness routine:
1. Enhanced Core Strength
By incorporating the AeroPilates Magic Circle into your workouts, you engage your core muscles more effectively. The resistance provided by the Magic Circle targets your abdominal muscles, obliques, and lower back, helping you develop a strong, stable core.
2. Increased Flexibility
The Magic Circle is an exceptional tool for improving flexibility. Its unique design allows for gentle stretching, which can enhance your range of motion and aid in injury prevention. Regular use of the Magic Circle can help lengthen and strengthen your muscles, promoting overall flexibility.
3. Improved Muscle Tone
When used in Pilates exercises, the Magic Circle adds resistance to various muscle groups, including the arms, legs, and buttocks. This increased resistance stimulates muscle fibers, promoting muscle development and toning. Incorporating the Magic Circle into your Pilates routine is an excellent way to sculpt and define your body.
4. Versatility and Variety
The AeroPilates Magic Circle provides versatility to your Pilates workouts, allowing you to perform a wide range of exercises. From targeting specific muscle groups to providing support during challenging movements, this compact accessory offers countless possibilities to customize your Pilates routine.
Exploring AeroPilates Magic Circle Exercises
Let's delve deeper into some of the key AeroPilates Magic Circle exercises:
1. Inner Thigh Squeezes
This exercise targets the inner thigh muscles. Begin by placing the Magic Circle between your inner thighs, above the knees. Squeeze the Magic Circle gently as you exhale, engaging the inner thigh muscles. Repeat for a set number of repetitions, focusing on the mind-body connection.
2. Seated Arm Presses
For this exercise, sit tall with your legs extended in front of you. Hold the Magic Circle with both hands at chest level, elbows bent. As you inhale, press the Magic Circle forward, activating the chest and arm muscles. Exhale as you return to the starting position. Perform multiple sets to strengthen your upper body.
3. Lateral Leg Presses
Lateral leg presses target the outer thigh and hip muscles. Lie on your side with the Magic Circle positioned just above your ankles. Gradually lift your top leg while pressing against the Magic Circle. Hold for a moment, then lower the leg back down. Alternate sides for a balanced workout.
Superior Quality and Durability
At Phoenix Medical Services, we pride ourselves on providing superior quality fitness equipment. The AeroPilates Magic Circle is meticulously crafted from durable materials to ensure its longevity and your satisfaction. Its ergonomic design and padded handles offer comfort and a secure grip, making it suitable for users of all fitness levels.
Conclusion
Incorporating the AeroPilates Magic Circle into your Pilates practice can bring immense benefits to your fitness journey. From enhanced core strength and flexibility to improved muscle tone, this versatile Pilates accessory offers countless opportunities for a challenging and rewarding workout. At Phoenix Medical Services, we recommend embracing the power of the AeroPilates Magic Circle to elevate your Pilates fitness routine.