Treat Your Own Neck | Robin McKenzie
Sep 24, 2020
Products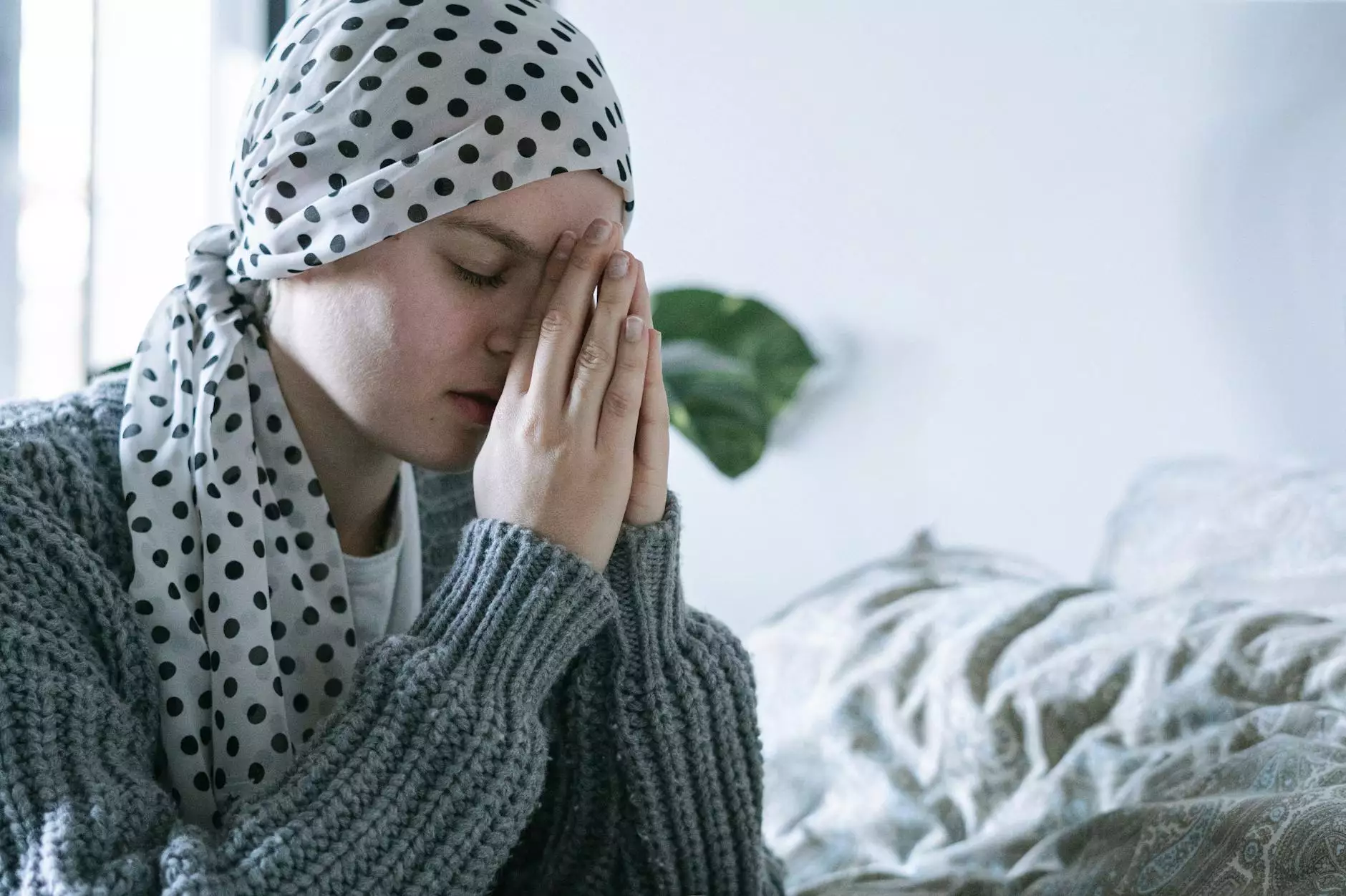 Experience Neck Pain Relief with the Robin McKenzie Method
Are you tired of dealing with nagging neck pain? Look no further! Phoenix Medical Services offers effective self-treatment techniques for neck pain using the renowned Robin McKenzie method. Our team of experts has crafted this comprehensive guide to help you treat your own neck and experience long-lasting relief from discomfort.
Understanding Neck Pain and Its Causes
Neck pain is a common musculoskeletal condition that can be caused by various factors, including poor posture, muscle strain, stress, and even underlying medical conditions. However, with the right knowledge and techniques, you can effectively manage and alleviate neck pain from the comfort of your own home.
The Robin McKenzie Method: A Proven Approach
The Robin McKenzie method, developed by acclaimed physiotherapist Robin McKenzie, focuses on self-treatment exercises that can help relieve neck pain, improve mobility, and restore normal function. It is a systematic and individualized approach to understanding and treating neck pain, ensuring personalized care for each patient.
Treating Your Own Neck at Home
Step 1: Posture Awareness
One of the primary causes of neck pain is poor posture. It's crucial to be aware of your posture throughout the day, especially when sitting or working for extended periods. Maintaining a neutral spine alignment can significantly alleviate strain on your neck muscles.
Step 2: Active Neck Movements
Engaging in active neck movements can help improve flexibility and reduce stiffness. Perform gentle neck stretches, rotations, and side-to-side movements to gradually increase your neck's range of motion. Remember to start slowly and listen to your body's limits to avoid any further discomfort.
Step 3: McKenzie Exercises
The McKenzie exercises recommended for neck pain involve a combination of extension and flexion movements. These exercises work by targeting the specific areas that contribute to your pain, helping to alleviate symptoms and promote healing.
Retraction Exercise: This exercise involves retracting your head straight back as if creating a "double chin" and holding the position for a few seconds before releasing.
Extension Exercise: Lie face-down on a firm surface, placing your hands beneath your shoulders. Push up with your hands, arching your back and gently extending your neck. Hold this position for a few seconds, then lower back down.
Flexion Exercise: Sit in an upright position and slowly lower your chin towards your chest, feeling a gentle stretch in the back of your neck. Hold for a few seconds, then return to the starting position.
It's important to follow a customized exercise plan designed by a qualified healthcare professional, taking into account the specific characteristics of your neck pain and individual needs.
Benefits of Treating Your Own Neck
By incorporating the Robin McKenzie method into your daily routine, you can experience a wide range of benefits:
Pain Relief: The McKenzie exercises and techniques have been proven to provide effective pain relief for a variety of neck conditions.
Improved Mobility: Regular practice of the recommended exercises can help increase the range of motion in your neck, allowing you to move more freely.
Empowerment and Independence: Treating your own neck gives you the tools to manage your pain independently, reducing dependency on medication or frequent visits to healthcare providers.
Cost-Effective: With the McKenzie method, you can save on potential medical expenses by utilizing self-treatment techniques.
Long-Term Results: By targeting the root causes of your neck pain, the McKenzie method helps promote long-lasting results and reduced recurrence.
Start Your Journey to a Pain-Free Neck Today
Don't let neck pain hinder your daily life any longer. Take control of your health and well-being with Phoenix Medical Services and the Robin McKenzie method. Our team is dedicated to providing you with the information and techniques you need to effectively treat your own neck. Say goodbye to discomfort and hello to a pain-free future - get started today!