RAD Rod | Trigger Point Massage
Jan 11, 2018
Products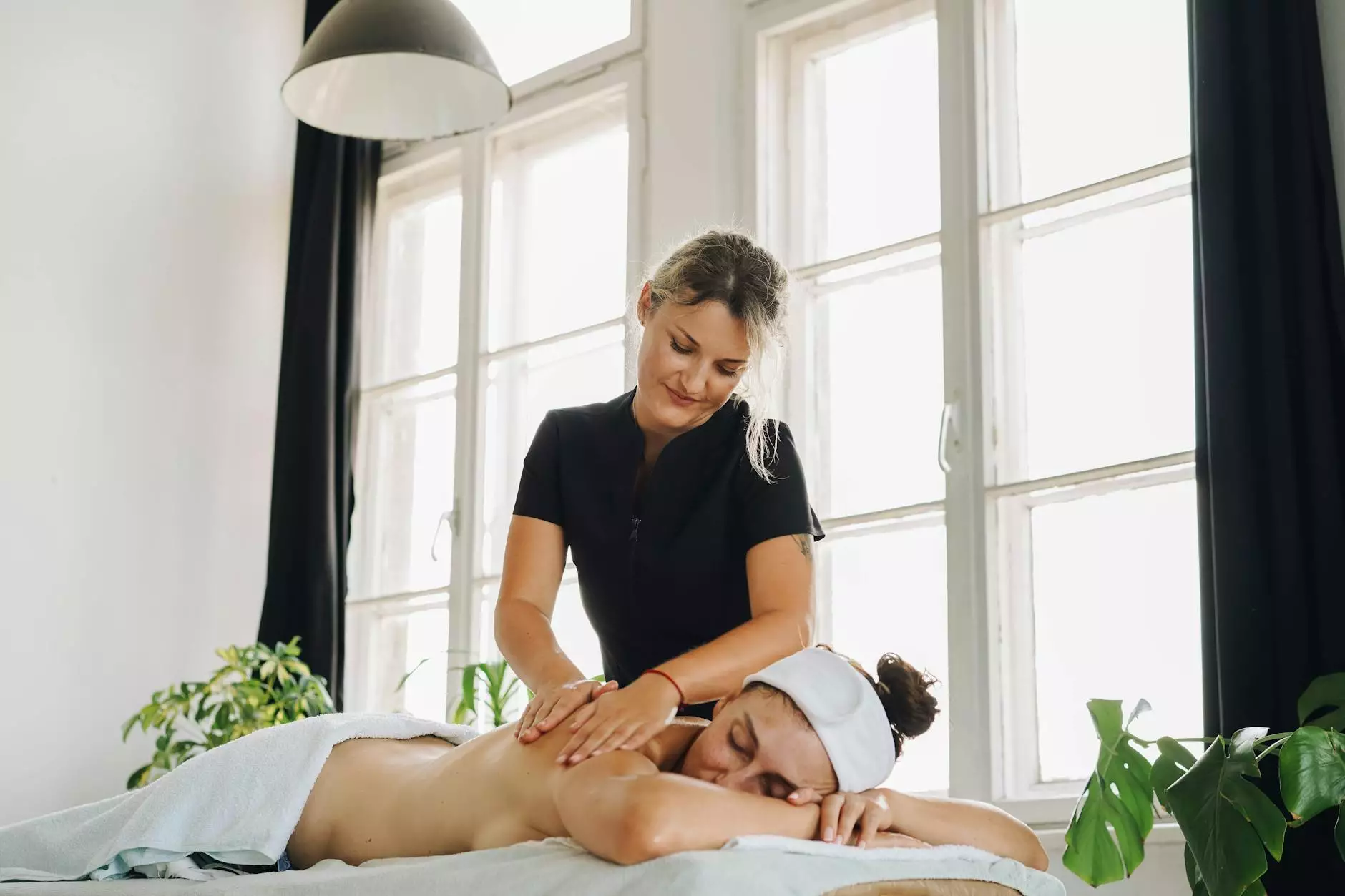 Experience the Transformational Power of RAD Rod
Welcome to Phoenix Medical Services, your trusted provider of advanced and effective trigger point massage therapies. At Phoenix Medical Services, we are proud to introduce the revolutionary RAD Rod, a cutting-edge tool that can address muscle tension, promote relaxation, and enhance your overall well-being.
Understanding Trigger Points
Trigger points are tight knots or bands of muscle tissue that form when muscles fail to relax properly after contracting. These knots can cause localized pain, restrict movement, and even refer pain to other areas of the body. However, with the strategic use of RAD Rod, our expert therapists can effectively target and release these trigger points, providing you with relief and improved muscle function.
The Benefits of RAD Rod Therapy
RAD Rod therapy offers a wide array of benefits that can positively impact your physical and mental well-being. Here are some of the advantages you can expect:
Reduced Muscle Tension: By specifically targeting trigger points, RAD Rod therapy helps alleviate muscle tension and promote relaxation throughout the body.
Enhanced Recovery: Whether you're an athlete recovering from a strenuous workout or an individual experiencing muscle overuse, RAD Rod therapy can expedite the recovery process and optimize your performance.
Improved Flexibility and Range of Motion: RAD Rod therapy works to release tight muscles and fascia, ultimately enhancing flexibility and improving your range of motion.
Relief from Chronic Pain: If you suffer from chronic pain conditions such as fibromyalgia or tension headaches, RAD Rod therapy can provide natural and drug-free relief.
Stress Reduction: RAD Rod therapy stimulates the parasympathetic nervous system, promoting relaxation and reducing stress levels.
Your Trusted Partner - Phoenix Medical Services
At Phoenix Medical Services, we prioritize your well-being and strive to provide the highest quality trigger point massage therapy services. Our team of skilled and experienced therapists are trained in the proper use of RAD Rod, ensuring that you receive the most effective treatment tailored to your specific needs.
Why Choose Phoenix Medical Services?
When it comes to trigger point massage therapies, choosing the right provider is essential. Here's what sets Phoenix Medical Services apart:
Expertise: Our therapists possess extensive knowledge and expertise in trigger point massage therapy. They continuously stay updated with the latest techniques and advancements in the field.
Individualized Approach: We understand that each individual is unique, and therefore, we create customized treatment plans to address your specific concerns and goals.
State-of-the-Art Facility: Our clinic is equipped with state-of-the-art equipment and a comfortable environment to ensure your utmost satisfaction.
Compassionate Care: We prioritize your comfort and well-being throughout the entire treatment process, providing compassionate care and support.
Proven Results: Over the years, we have helped countless individuals overcome muscle tension, chronic pain, and limited mobility, enabling them to live their lives to the fullest.
Contact Phoenix Medical Services Today
Experience the transformative power of RAD Rod therapy provided by Phoenix Medical Services. Take the first step towards a pain-free and revitalized life. Schedule an appointment with our expert therapists today by contacting us at XXX-XXX-XXXX or email us at [email protected]