SMARTROLLER Links - Your Ultimate Self-Care Tool
Feb 1, 2019
Products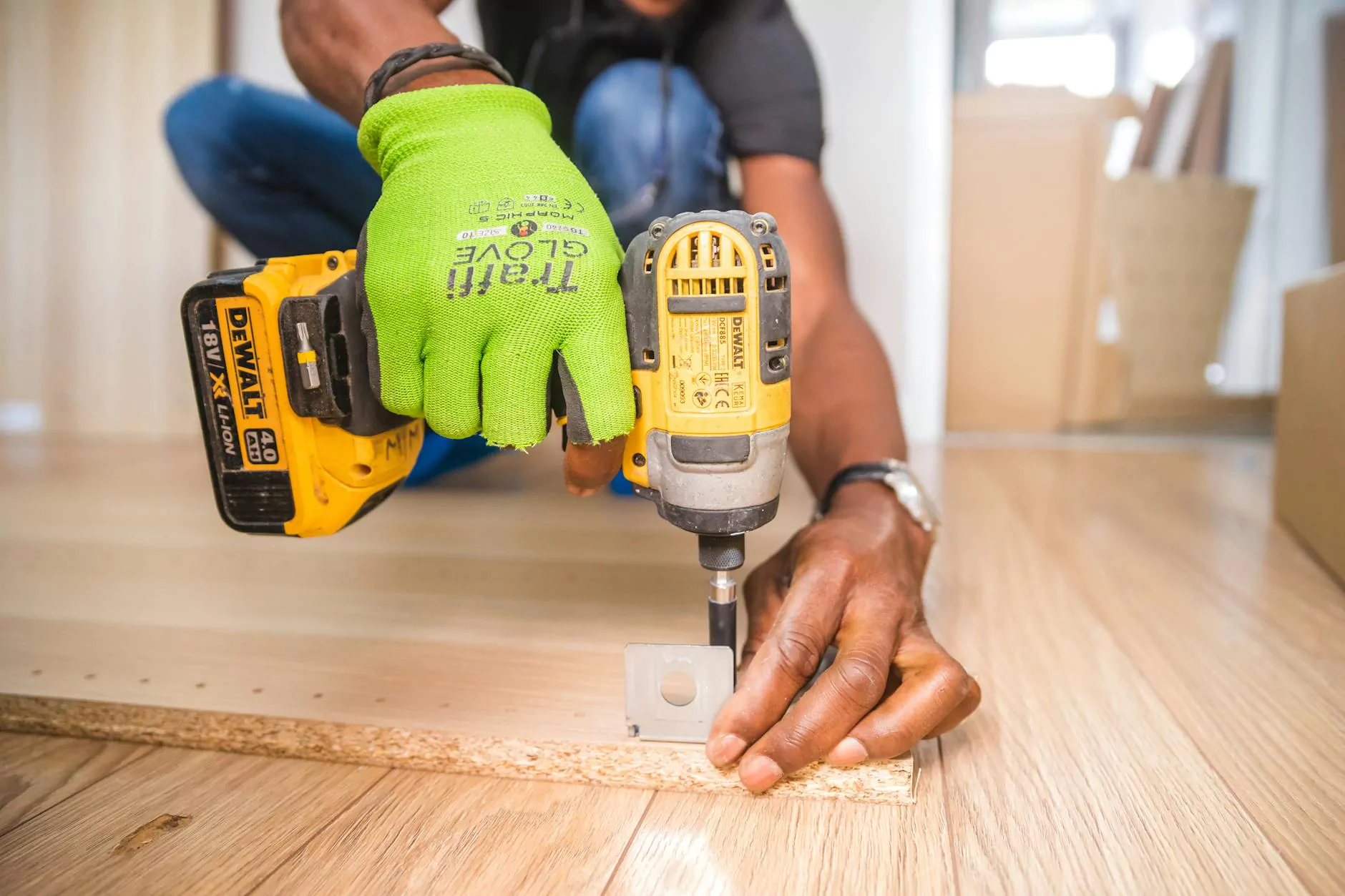 Introduction
Welcome to SMARTROLLER Links, brought to you by Phoenix Medical Services. Here, we provide you with a comprehensive guide on everything you need to know about SMARTROLLER - a cutting-edge self-care tool designed to optimize your health and well-being.
Why Choose SMARTROLLER?
At Phoenix Medical Services, we understand the importance of finding effective solutions that empower individuals to take control of their health. That's why we proudly offer SMARTROLLER, a versatile and innovative tool that has gained recognition worldwide.
Whether you're an athlete, fitness enthusiast, or someone looking to alleviate pain and discomfort, SMARTROLLER is a game-changer. It allows you to unlock the potential of self-care and experience the numerous benefits it offers.
Benefits of SMARTROLLER
SMARTROLLER has revolutionized the field of self-care with its unique features and functional design. Here are some key benefits of incorporating SMARTROLLER into your wellness routine:
1. Pain Relief
With SMARTROLLER, you can target specific areas of pain and discomfort, such as tight muscles, trigger points, and fascial restrictions. Its ergonomic design ensures optimal support and effective myofascial release, helping to relieve tension and promote relaxation.
2. Enhanced Mobility
Regular use of SMARTROLLER can improve your mobility and flexibility by releasing built-up tension and improving muscle performance. This, in turn, can enhance your overall athletic performance, prevent injuries, and speed up recovery.
3. Versatility
SMARTROLLER offers a wide range of exercises and techniques that cater to various levels of fitness and rehabilitation needs. From gentle stretching to more advanced core strengthening exercises, SMARTROLLER adapts to your specific requirements and grows with you on your fitness journey.
4. Convenience
SMARTROLLER is a portable and lightweight tool that you can easily incorporate into your daily routine. Whether at home, in the gym, or even while traveling, SMARTROLLER provides you with a convenient solution for self-care and recovery.
How to Use SMARTROLLER
Using SMARTROLLER is simple and intuitive. Here are some guidelines to help you get started:
Begin by finding a flat surface where you can comfortably lie down or sit.
Position the SMARTROLLER under the target muscle group or area you wish to work on.
Apply gentle pressure and start rolling the SMARTROLLER back and forth. Adjust the intensity based on your comfort level.
Focus on any areas of tightness or discomfort and spend additional time on those regions.
Experiment with different movements, such as rolling, sweeping, or pausing, to explore what feels most effective for your body.
Remember to breathe deeply and relax as you perform the exercises.
Consult with a healthcare professional or certified SMARTROLLER instructor to learn specific techniques tailored to your needs.
SMARTROLLER Products
Phoenix Medical Services offers a wide range of SMARTROLLER products to suit your preferences and requirements. Explore our collection and find the perfect SMARTROLLER for you:
SMARTROLLER Core - Our versatile, all-purpose SMARTROLLER designed for general self-care and maintenance.
SMARTROLLER Travel - A compact and lightweight SMARTROLLER ideal for those constantly on the move.
SMARTROLLER X - Advanced SMARTROLLER with unique features, offering increased versatility and customization.
SMARTROLLER Mini - Perfect for targeted muscle release, particularly in smaller, harder-to-reach areas.
Conclusion
Discover the power of SMARTROLLER and transform your self-care routine. From pain relief to enhanced mobility, SMARTROLLER is your key to unlocking a healthier, stronger, and more balanced you.
Visit Phoenix Medical Services today and explore our extensive range of SMARTROLLER products. Take control of your well-being and embark on a journey of self-care with SMARTROLLER - your ultimate partner in optimizing health.