Training, Conditioning & Core
Feb 20, 2022
Products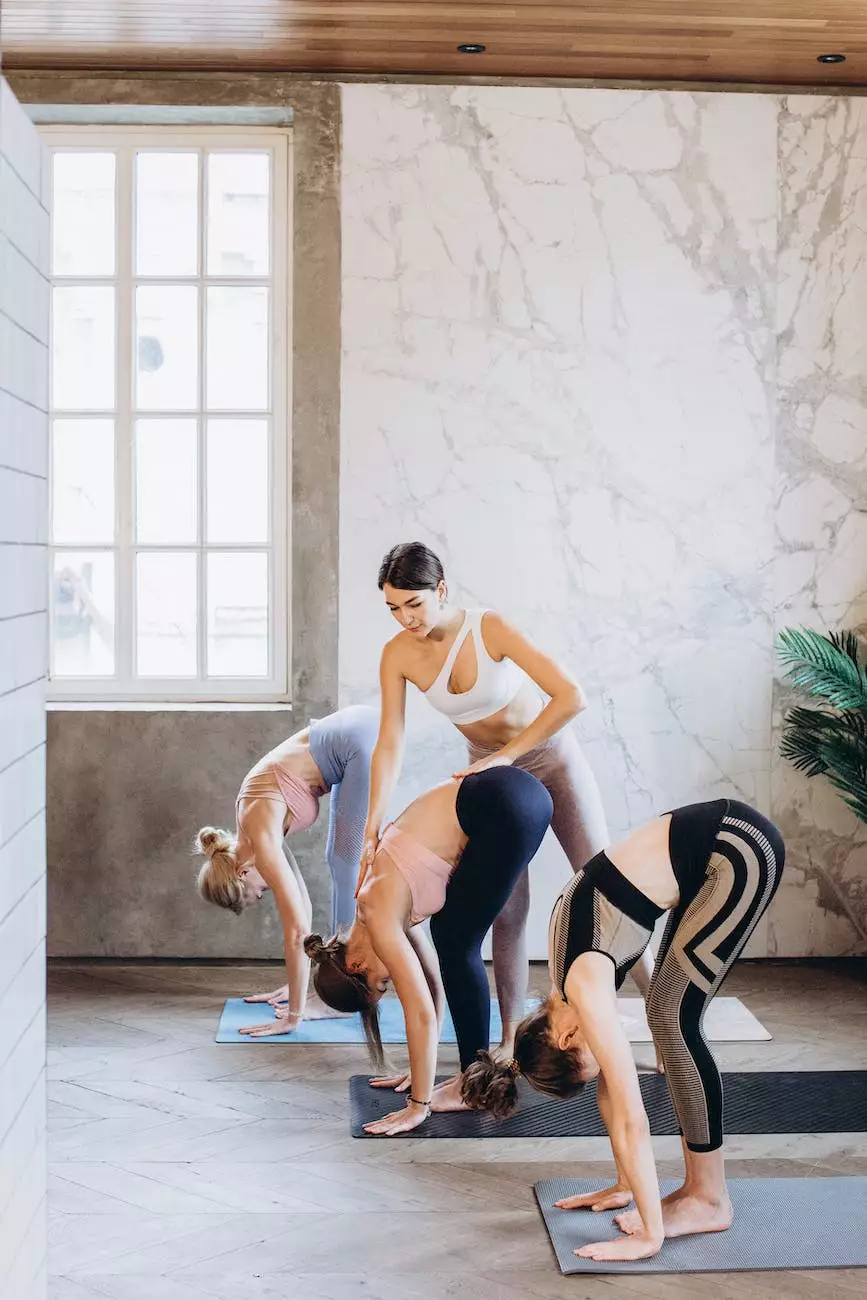 Welcome to Phoenix Medical Services, your leading provider of comprehensive training, conditioning, and core strength programs. If you're looking to take your fitness journey to the next level, you've come to the right place. Our team of expert trainers and therapists is dedicated to helping you achieve your goals, improve your performance, and enhance overall well-being. With our cutting-edge techniques and personalized approach, we guarantee optimal results.
Why Training, Conditioning & Core Strength Matter
Training, conditioning, and core strength form the foundation of any successful fitness regimen. These elements are essential for athletes, fitness enthusiasts, and individuals looking to improve their overall wellness. Training focuses on developing specific skills and improving physical abilities, while conditioning enhances cardiovascular endurance and muscular strength. Core strength, on the other hand, targets the muscles of the abdomen, pelvis, and lower back, providing stability and powering movements throughout the body.
Comprehensive Programs for Optimal Results
At Phoenix Medical Services, we offer comprehensive training, conditioning, and core strength programs tailored to meet individual needs and goals. Our expert trainers have extensive knowledge and experience in designing effective programs that address specific areas of improvement. Whether you're an athlete striving for peak performance or someone looking to enhance overall fitness, our programs are designed to deliver optimal results.
Personalized Training Approaches
We understand that everyone has unique strengths, weaknesses, and goals. That's why we take a personalized approach to designing training programs. Our trainers conduct thorough assessments to identify areas that require improvement and create custom plans precisely targeting those areas. By tailoring the training specifically to your needs, we maximize efficiency and effectiveness, accelerating progress and minimizing the risk of injury.
Innovative Conditioning Techniques
Our conditioning programs integrate innovative techniques and training methods to enhance cardiovascular fitness and muscular strength. From High-Intensity Interval Training (HIIT) to functional training and circuit training, we offer a variety of workouts designed to improve endurance, agility, and overall performance. Our experienced trainers will guide you through each session, ensuring proper form and maximizing your potential.
Core Strengthening for Stability and Power
Core strength is a crucial component of overall fitness. Strong core muscles not only provide stability and balance but also enhance power and prevent injuries. Our core strengthening programs target the abdominal, lower back, and pelvic muscles, employing a mix of exercises such as planks, bridges, and rotational movements. By developing a strong core, you'll improve your posture, enhance athletic performance, and reduce the risk of back pain.
Why Choose Phoenix Medical Services
When it comes to training, conditioning, and core strength, Phoenix Medical Services stands out from the rest. Here's why:
Expertise and Experience
Our team of trainers and therapists are highly skilled and experienced in their respective fields. With a deep understanding of human anatomy, exercise physiology, and biomechanics, they are equipped to provide the highest level of guidance and support throughout your fitness journey.
Individualized Attention
Unlike generic fitness programs, we value personalized attention. Our trainers work closely with each client, continuously monitoring progress and making necessary adjustments to ensure optimal results. Through regular feedback and support, we keep you motivated, accountable, and on track to achieving your goals.
Cutting-Edge Equipment
At Phoenix Medical Services, we invest in state-of-the-art equipment and facilities to provide you with the best training experience. We believe that having access to advanced tools enhances the effectiveness of your workouts and helps you achieve your desired outcomes more efficiently.
Holistic Approach
We understand that true fitness encompasses more than just physical strength. That's why our programs take a holistic approach, addressing mental and emotional well-being alongside physical fitness. We emphasize the importance of a balanced lifestyle, incorporating mindfulness practices and stress management techniques into our programs.
Contact Phoenix Medical Services Today
If you're ready to take your training, conditioning, and core strength to new heights, contact Phoenix Medical Services today. Our dedicated team will assist you in choosing the right program to suit your needs and guide you towards your fitness goals. Don't settle for average results when you can achieve greatness. Let us help you become the best version of yourself.