SenMoCOR System | Sensory Motor Rehabilitation – Phoenix Medical Services
Jan 4, 2020
Products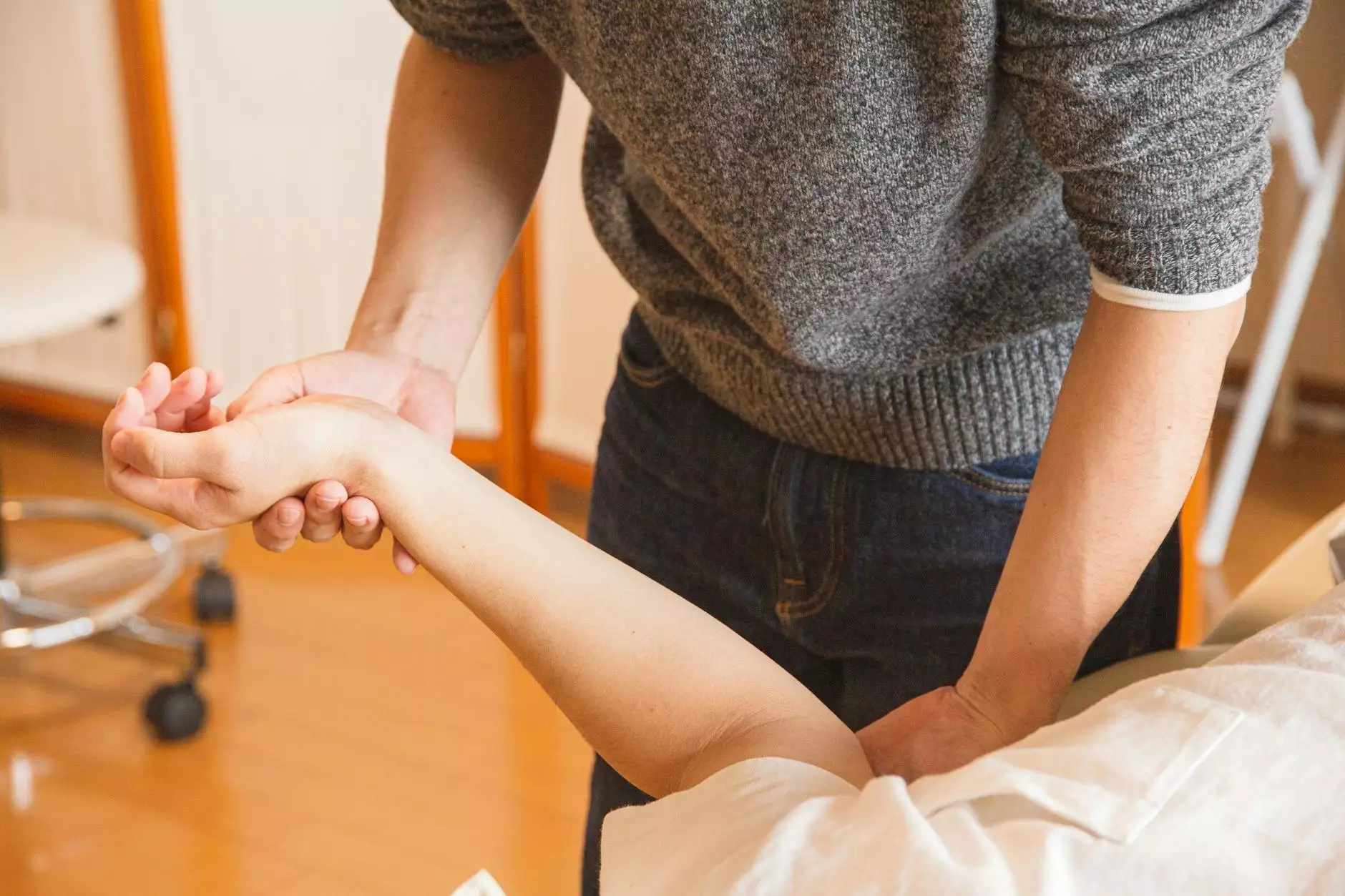 Introduction
Welcome to the SenMoCOR System, a premier sensory motor rehabilitation solution offered exclusively by Phoenix Medical Services. Our state-of-the-art system is designed to enhance motor skills, improve balance, and optimize coordination for individuals of all ages and abilities.
What is the SenMoCOR System?
The SenMoCOR System is a cutting-edge sensory motor rehabilitation program that combines innovative technology and evidence-based therapeutic exercises. It offers a comprehensive approach to assist patients in achieving optimal physical functioning and reaching their rehabilitation goals.
How Does it Work?
The SenMoCOR System utilizes a range of sensor-based devices and interactive software to track and analyze movement patterns. This data-driven approach enables our team of skilled therapists to customize treatment plans tailored to the specific needs of each individual.
Benefits of the SenMoCOR System
By implementing the SenMoCOR System into your rehabilitation journey, you can expect to experience a multitude of benefits:
1. Enhanced Motor Skills
The SenMoCOR System focuses on improving motor skills through targeted exercises that promote strength, flexibility, and range of motion. By incorporating this system into your therapy, you can enhance your ability to perform various motor tasks efficiently and effectively.
2. Improved Balance and Stability
Balance and stability are crucial aspects of functional movement. The SenMoCOR System integrates exercises specifically designed to enhance balance and stability, allowing you to regain confidence in your everyday activities and reduce the risk of falls.
3. Optimal Coordination
Coordination plays a vital role in performing complex movements. With the SenMoCOR System, you'll engage in exercises that target coordination skills, enabling you to regain control over movement patterns and achieve optimal coordination for enhanced performance.
4. Personalized Rehabilitation
At Phoenix Medical Services, we understand that every patient is unique. Our therapists will assess your specific needs and create personalized rehabilitation plans using the SenMoCOR System. This tailored approach ensures that you receive the most effective and efficient care.
5. Comprehensive Progress Tracking
The SenMoCOR System provides detailed progress tracking capabilities, allowing both patients and therapists to monitor improvements over time. By analyzing the data generated by the system, adjustments can be made to optimize your therapy and track your progress accurately.
Who Can Benefit from the SenMoCOR System?
The SenMoCOR System is designed to benefit individuals dealing with a variety of conditions, including:
Athletes recovering from sports-related injuries
Stroke survivors seeking to regain motor function
Elderly individuals aiming to improve balance and coordination
Children with developmental delays or motor impairment
Individuals with neurological conditions, such as Parkinson's disease or multiple sclerosis
Why Choose Phoenix Medical Services?
When it comes to choosing a sensory motor rehabilitation provider, Phoenix Medical Services stands out for several reasons:
1. Expertise and Experience
Our team of highly skilled therapists has extensive experience in sensory motor rehabilitation. With their expertise and commitment to delivering exceptional care, you can trust that you're in capable hands.
2. State-of-the-Art Facilities
Phoenix Medical Services is equipped with state-of-the-art facilities, featuring the latest advancements in rehabilitation technology. We strive to provide an environment that promotes comfort, safety, and optimal outcomes.
3. Individualized Approach
We understand that every individual has unique rehabilitation needs. Our therapists take a personalized approach, tailoring treatment plans to address specific challenges and goals to ensure the best possible outcomes.
4. Holistic Care
At Phoenix Medical Services, we believe in the power of a holistic approach to rehabilitation. Alongside the SenMoCOR System, we offer complementary therapies, such as hydrotherapy, massage, and acupuncture, to support your overall well-being.
5. Commitment to Results
We are dedicated to helping our patients achieve remarkable results. Through the SenMoCOR System and our comprehensive range of services, we aim to restore your quality of life and empower you to reach your full potential.
Contact Us for Sensory Motor Rehabilitation Excellence
If you're ready to embark on a transformative sensory motor rehabilitation journey, choose Phoenix Medical Services and the innovative SenMoCOR System. Contact us today to schedule a consultation or to learn more about how we can assist you in your rehabilitation goals.