Stretch Out Strap® with Exercise Book
Feb 19, 2019
Products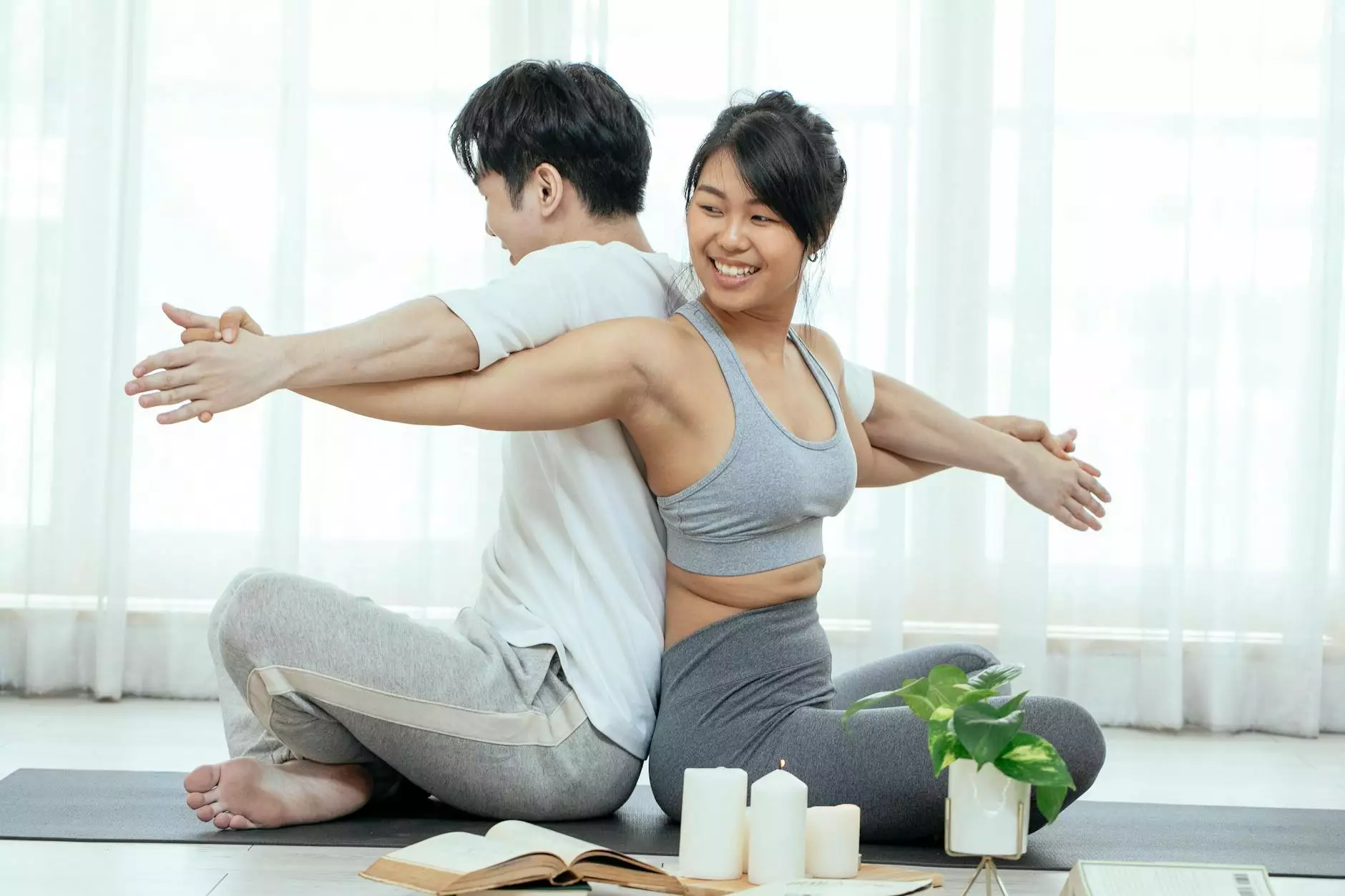 Enhance Flexibility and Prevent Injuries with the Stretch Out Strap®
At Phoenix Medical Services, we understand the importance of flexibility in maintaining a healthy body. That's why we proudly offer the Stretch Out Strap® with Exercise Book, a versatile and effective stretching tool designed to help you improve flexibility, enhance muscle recovery, and prevent injuries.
Why Choose the Stretch Out Strap®?
The Stretch Out Strap® is a must-have accessory for athletes, fitness enthusiasts, and individuals of all ages and fitness levels. Whether you're a professional athlete looking to enhance your performance or someone recovering from an injury, this stretching strap can benefit you in numerous ways.
Key Features and Benefits
1. Versatility
Unlike traditional stretching methods, the Stretch Out Strap® offers versatility and convenience. With its multiple loops, you can easily target specific muscle groups and adjust the intensity of your stretches for optimal results. Whether you're focusing on your legs, arms, shoulders, or back, this strap can support your stretching routine effectively.
2. Improved Flexibility
The Stretch Out Strap® helps improve flexibility by allowing you to stretch deeper and hold positions for longer periods. By gradually increasing your range of motion, you can enhance overall flexibility, enabling better performance in sports and physical activities. Regular use of the strap can also promote better posture and reduce the risk of muscle imbalances.
3. Enhanced Muscle Recovery
After an intense workout or physical activity, proper muscle recovery is crucial. The Stretch Out Strap® aids in muscle recovery by promoting blood circulation and reducing muscle soreness. By incorporating stretching exercises into your post-workout routine, you can support muscle repair and prevent stiffness.
4. Injury Prevention
Prevention is key when it comes to injuries, and the Stretch Out Strap® plays a vital role in helping you avoid common strains and sprains. Regular use of the strap can increase your range of motion, flexibility, and joint stability. This, in turn, minimizes the risk of injuries and helps you maintain an active lifestyle.
How to Use the Stretch Out Strap®
With the Stretch Out Strap® and the accompanying Exercise Guide, you can perform a wide range of stretching exercises that target different muscle groups. The strap is adjustable, allowing you to customize the length according to your needs. The Exercise Guide provides detailed instructions and illustrations for each exercise, making it easy for beginners to get started and for experienced users to expand their stretching routine.
Experience the Stretch Out Strap® Difference
Invest in your flexibility and overall well-being with the Stretch Out Strap® with Exercise Book. Order yours today from Phoenix Medical Services and take a step towards achieving your fitness goals. With our high-quality stretching strap, you can stay limber, prevent injuries, and elevate your performance to new heights. Don't let stiffness hold you back - stretch your limits with the Stretch Out Strap®!
About Phoenix Medical Services
Phoenix Medical Services is a trusted provider of top-quality medical and fitness equipment. We are committed to helping individuals and professionals lead healthier and more active lives. With a focus on delivering outstanding products and exceptional customer service, we strive to be your go-to source for all your medical and fitness needs.