Foot Stretching - Unlocking the Potential of Your Feet
Oct 1, 2017
Products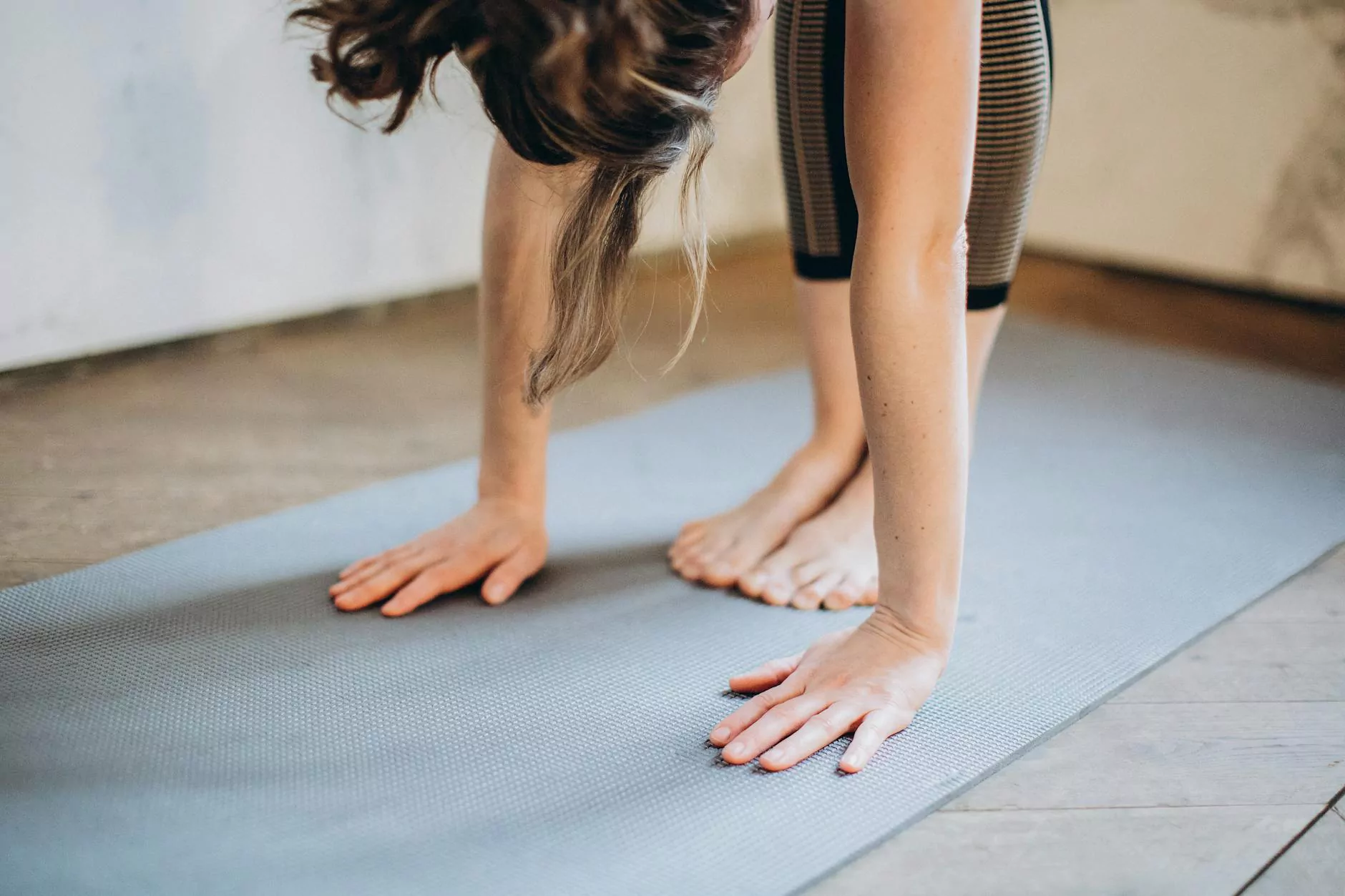 Welcome to Phoenix Medical Services, your premier destination for foot stretching and comprehensive wellness. Our aim is to empower individuals to optimize their foot health, increase flexibility, and enhance overall well-being. Let us guide you on a journey towards achieving a greater range of motion, relieving discomfort, and promoting a healthier lifestyle.
The Benefits of Foot Stretching
Foot stretching is a vital aspect of maintaining a healthy body. Regular stretching exercises promote flexibility, improve blood circulation, and prevent muscle imbalances that may lead to various foot problems. By engaging in foot stretching techniques, you can...
Increase the overall flexibility of your feet and toes.
Prevent or alleviate common foot conditions like plantar fasciitis and bunions.
Improve balance and stability.
Enhance athletic performance and prevent injury.
Relieve foot pain and discomfort caused by tight muscles or improper footwear.
Promote relaxation and reduce stress levels.
Effective Foot Stretching Techniques
When it comes to foot stretching, it's crucial to adopt proper techniques to ensure maximum effectiveness and safety. Here are some recommended foot stretches that Phoenix Medical Services advises:
1. Calf Stretch
A simple yet highly effective stretch, the calf stretch targets the calf muscles, Achilles tendon, and plantar fascia. To perform this stretch:
Stand facing a wall and place your hands against it for support.
Step one foot back, keeping it straight.
Bend your front knee while keeping your back leg straight.
Hold the stretch for 30 seconds and repeat on the other side.
2. Toe Spread
The toe spread exercise focuses on improving toe flexibility and strengthening the foot muscles. Follow these steps:
Sit comfortably with your feet flat on the ground.
Using your fingers, gently spread your toes apart as far as you can.
Hold the stretch for 10 seconds, then release.
Repeat this exercise 10 times.
3. Arch Roll
The arch roll targets the arches of your feet, helping to alleviate discomfort and promote proper arch support. Here's how to perform it:
Take a golf or tennis ball and place it on the ground.
Step on the ball with one foot, allowing it to reach your arch.
Roll the ball slowly back and forth, applying gentle pressure.
Continue for 1-2 minutes and repeat with the other foot.
Trust Phoenix Medical Services for Foot Stretching Excellence
At Phoenix Medical Services, we understand the importance of tailored foot stretching techniques and personalized care. Our team of experienced professionals is dedicated to providing you with comprehensive guidance and support throughout your foot stretching journey.
We believe that everyone deserves to unlock the potential of their feet, and our evidence-based approach ensures that you receive the highest standard of care. With a focus on your unique needs and goals, we offer individualized treatment plans, education, and ongoing support to help you achieve optimal foot health.
Why Choose Phoenix Medical Services?
Expertise: Our team consists of highly skilled practitioners with years of experience in the field. We stay up-to-date with the latest research and techniques to provide you with exceptional foot stretching services.
Personalized Care: We understand that each individual is unique, which is why we tailor our treatments to suit your specific needs and goals. Our personalized approach ensures that you receive the most effective foot stretching techniques.
State-of-the-Art Facility: Phoenix Medical Services is equipped with state-of-the-art facilities, enabling us to offer cutting-edge technology and advanced treatments for foot stretching and rehabilitation.
Comprehensive Approach: Our holistic approach to foot stretching focuses on addressing the root cause of any issues rather than mere symptom management. We aim to improve your foot health and overall wellness in the long term.
Results-Oriented: We are committed to delivering results. Our proven foot stretching techniques and dedicated team ensure that you achieve your desired outcomes.
Take the first step towards healthier, more flexible feet with Phoenix Medical Services. Contact us today to schedule a consultation and embark on your foot stretching journey.