Kinesio | Taping Techniques
Oct 15, 2017
Products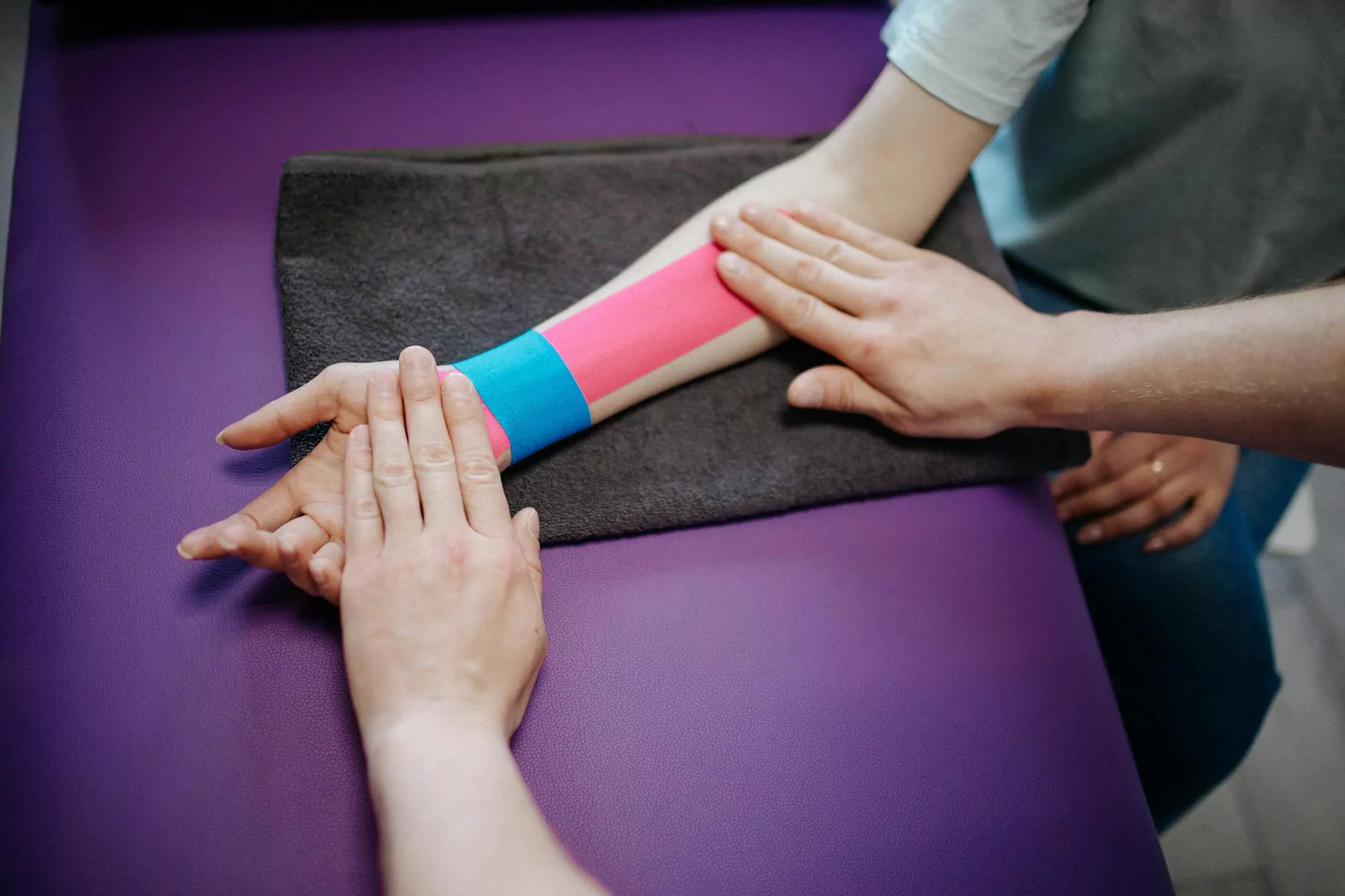 Unlock Your Body's Full Potential with Kinesio Taping
Welcome to Phoenix Medical Services, your trusted partner in comprehensive healthcare solutions. We specialize in utilizing cutting-edge techniques to help our patients achieve optimal wellness. One such technique that has proven to be incredibly effective is Kinesio taping.
Kinesio taping is a therapeutic method that involves the application of special elastic tape to various parts of the body. The tape, developed by Dr. Kenzo Kase, is designed to mimic the elasticity and thickness of human skin, allowing for a wide range of movement while providing support.
The Benefits of Kinesio Taping
There are numerous benefits to incorporating Kinesio taping into your treatment plan:
Pain Relief: Kinesio tape can help alleviate pain caused by muscle strain, joint instability, and other musculoskeletal conditions.
Injury Prevention: By providing support and stability to vulnerable areas, Kinesio taping can help prevent injuries during athletic activities.
Improved Performance: Athletes can benefit from enhanced muscle activation and proprioception, leading to improved overall performance.
Enhanced Circulation: The unique wave-like pattern of the tape, when applied correctly, promotes blood and lymphatic fluid flow, helping to reduce swelling and inflammation.
Accelerated Healing: Kinesio taping techniques can aid in the recovery process by supporting injured tissues and enhancing their natural healing mechanisms.
Customizable Treatment: Each Kinesio taping application is tailored to the individual, ensuring targeted support and addressing specific needs.
How Kinesio Taping Works
The success behind Kinesio taping lies in its unique properties and application techniques. The elastic tape is designed to gently lift the skin, creating space between the skin and the underlying tissues. This space allows for improved fluid exchange, reduced pressure on pain receptors, and enhanced muscle and joint support.
Kinesio Taping Techniques for Various Conditions
Our experienced team at Phoenix Medical Services utilizes specific taping techniques to address a wide range of conditions:
1. Athletic Injuries
For athletes, injuries are an unfortunate reality. Kinesio taping can be used to aid in the recovery and rehabilitation of common athletic injuries such as sprains, strains, and tendonitis. The tape provides targeted support while allowing athletes to maintain flexibility and range of motion.
2. Musculoskeletal Disorders
Individuals suffering from musculoskeletal disorders can find relief through Kinesio taping. Conditions such as arthritis, bursitis, or even postural imbalances can benefit from the support and pain-relieving properties of properly applied Kinesio tape.
3. Rehabilitation
After surgery or injury, rehabilitation is crucial for a successful recovery. Kinesio taping techniques can assist in the rehabilitation process by supporting weakened muscles, improving joint stability, and promoting proper movement patterns.
4. Posture Correction
Poor posture can cause a range of musculoskeletal issues. Kinesio taping can help correct posture by providing gentle reminders to maintain proper alignment, helping to reduce strain on the affected muscles and joints.
Why Choose Phoenix Medical Services?
At Phoenix Medical Services, we pride ourselves on offering high-quality care and personalized treatment plans. When it comes to Kinesio taping, our team of highly skilled professionals has extensive experience in applying techniques tailored to your unique needs.
When you choose us, you can expect:
Expertise: Our team consists of certified professionals with a deep understanding of Kinesio taping techniques and their applications.
Individualized Approach: We take the time to assess your specific condition and create a customized treatment plan to optimize your healing process.
Comprehensive Care: Beyond Kinesio taping, we offer a wide range of healthcare services to address your holistic well-being and ensure long-term success.
State-of-the-Art Facilities: Our clinic is equipped with the latest technologies and equipment to provide you with the highest quality of care.
Compassionate Support: We understand that everyone's healing journey is unique, and we are committed to providing you with the support you need throughout your treatment.
Contact Phoenix Medical Services Today
If you're ready to experience the transformative power of Kinesio taping techniques, don't hesitate to reach out to Phoenix Medical Services. Our dedicated team is here to answer your questions, assess your condition, and provide you with the individualized care you deserve.
Take the first step towards a pain-free life. Contact us today and unlock your body's full potential with Kinesio taping!