Thera-Band Resistance Band 5x18
Oct 24, 2021
Products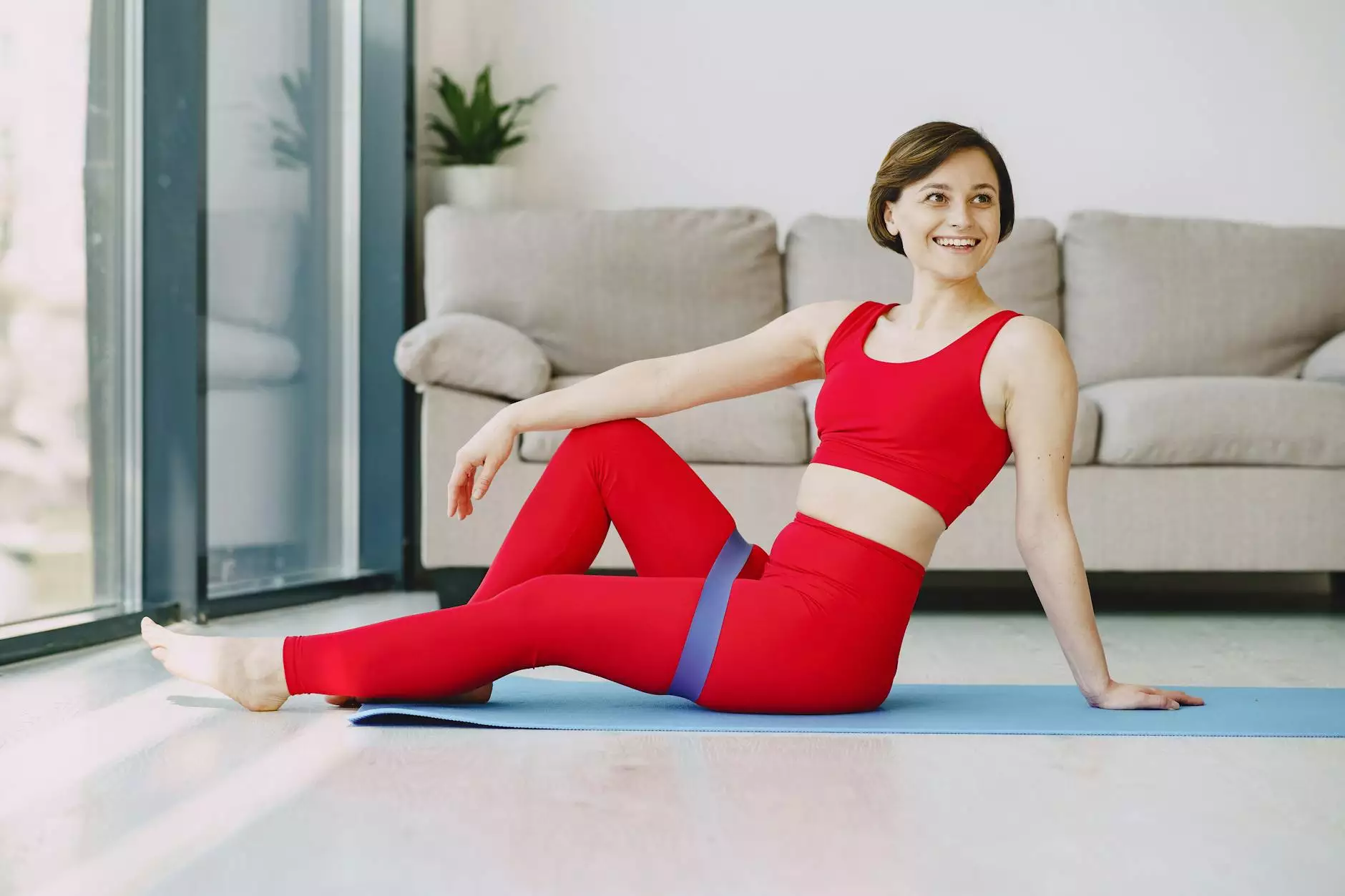 Welcome to Phoenix Medical Services, your premier source for top-quality medical and fitness equipment. We are proud to offer the Thera-Band Resistance Band 5x18, a versatile and effective exercise tool that can greatly enhance your fitness and rehabilitation routines. With its exceptional quality and wide range of benefits, this resistance band can support your journey towards a healthier and stronger lifestyle.
Unleash Your Full Potential with the Thera-Band Resistance Band 5x18
Are you looking to improve your strength, flexibility, and overall fitness? The Thera-Band Resistance Band 5x18 is the perfect solution. Made from premium-grade materials and designed with your performance in mind, this resistance band is ideal for individuals of all fitness levels, from beginners to professional athletes. With its durable construction and reliable resistance, you can push your limits and achieve excellent results.
Benefits of the Thera-Band Resistance Band 5x18
1. Versatility: The Thera-Band Resistance Band 5x18 offers endless workout possibilities. Whether you want to focus on strength training, increase your flexibility, or improve your balance, this resistance band can meet your needs. With its compact and portable design, you can take your workouts anywhere, ensuring consistent progress towards your fitness goals.
2. Variable Resistance: Our Thera-Band Resistance Band 5x18 is available in various resistance levels, allowing you to choose the one that aligns with your current fitness level and targets your specific training objectives. From general conditioning to advanced muscle development, this resistance band can accommodate your evolving needs, providing a challenging yet safe workout experience.
3. Rehabilitation Support: Aside from its extensive fitness applications, the Thera-Band Resistance Band 5x18 is widely used for rehabilitation purposes. Whether you are recovering from an injury or looking to improve joint mobility, this resistance band can assist in restoring strength and aiding in the recovery process. Its low-impact nature makes it suitable for individuals with varying degrees of physical abilities.
How to Incorporate the Thera-Band Resistance Band 5x18 into Your Fitness Routine
Integrating the Thera-Band Resistance Band 5x18 into your exercise regimen is easy and highly versatile. Here are some suggested exercises and training methods to maximize the benefits of this exceptional fitness tool:
Strength Training:
Bicep Curls: Stand on the resistance band with feet shoulder-width apart. Grasp the band handles with palms facing forward and perform controlled curls, targeting your biceps. Repeat for desired repetitions.
Lunges with Overhead Press: Step onto the resistance band, one foot at a time. Hold the band handles at shoulder height, then perform lunges while simultaneously pressing the bands overhead. Alternate legs and repeat.
Squats with Band: Place the resistance band around your thighs, just above the knees. With your feet shoulder-width apart, perform squats while maintaining tension on the band. Feel the burn in your glutes and quadriceps.
Flexibility and Stretching:
Hamstring Stretch: Sit on the floor with your legs extended. Loop the resistance band around the ball of your foot and gently pull back, feeling a stretch in your hamstring. Hold for 30 seconds on each leg.
Shoulder Stretch: Stand tall and hold the resistance band with both hands. Extend one arm forward, parallel to the floor, and the other arm behind you, also parallel to the floor. Switch arm positions, feeling a deep stretch in your shoulders and chest.
Balance and Stability:
Single-Leg Balance: Anchor the resistance band to a sturdy object or have a partner hold it for you. Lift one leg off the ground and maintain your balance while still experiencing resistance from the band. Switch legs and repeat.
Plank with Row: Begin in a plank position with the resistance band securely anchored. With one hand gripping the band handle, perform a rowing motion by pulling the band towards your chest. Alternate hands and repeat.
Why Choose Phoenix Medical Services for Your Thera-Band Resistance Band 5x18?
When it comes to purchasing high-quality fitness equipment, including the Thera-Band Resistance Band 5x18, Phoenix Medical Services is your go-to partner. Here's why:
Expertise: With years of experience in the medical and fitness industries, we understand the importance of reliable and effective equipment. We carefully curate our product selection to ensure we offer nothing but the best to our valued customers.
Exceptional Quality: We prioritize quality and only source products from reputable manufacturers. The Thera-Band Resistance Band 5x18 is made from durable materials that can withstand rigorous training, guaranteeing long-lasting performance.
Customer Satisfaction: At Phoenix Medical Services, customer satisfaction is our top priority. We strive to provide outstanding service, prompt delivery, and impeccable support to ensure a seamless shopping experience.
Take a step towards optimizing your fitness routine and overall well-being. Order the Thera-Band Resistance Band 5x18 from Phoenix Medical Services today and start experiencing the incredible benefits this exceptional exercise tool offers.