Thera-Band Resistance Tubing 100
May 15, 2020
Products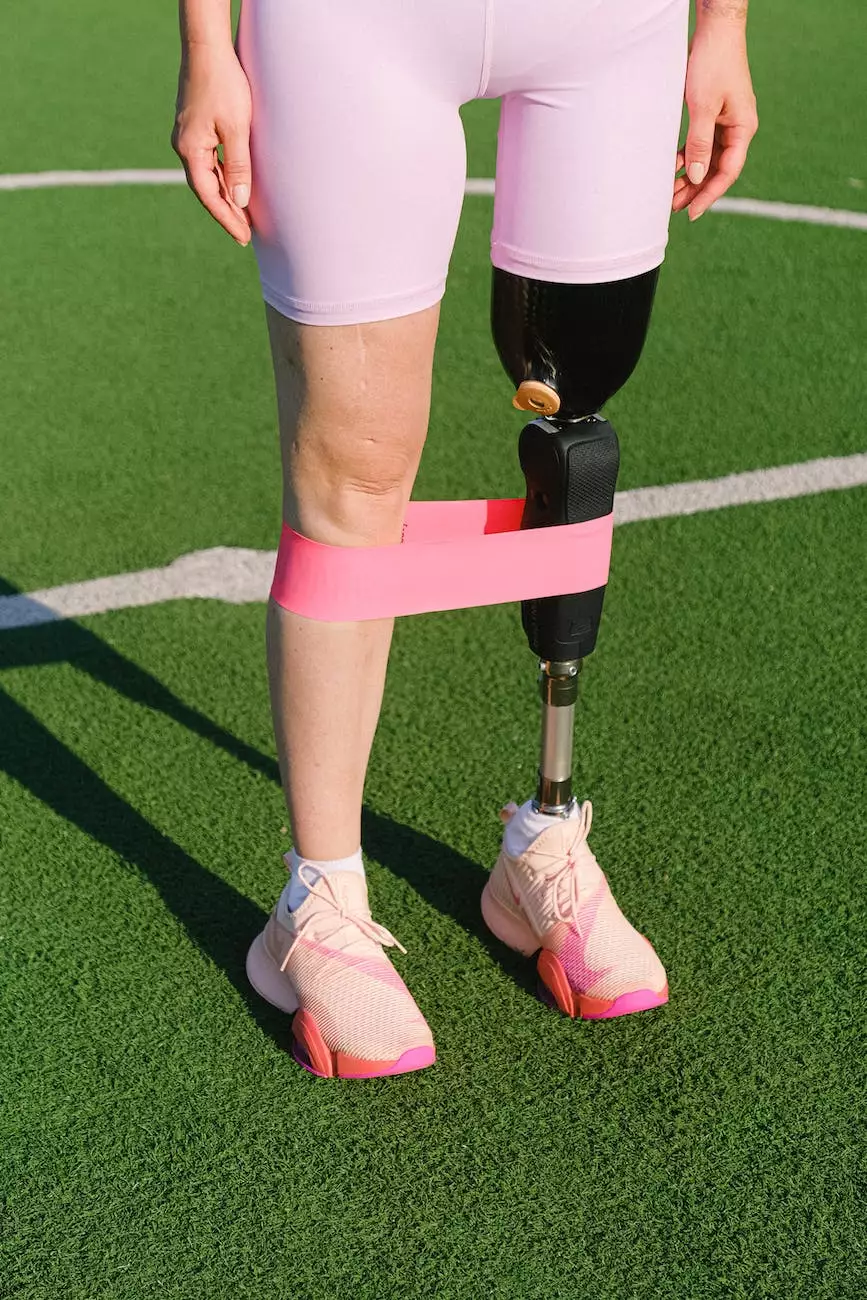 Discover High-Quality Resistance Tubing for Optimal Workouts and Rehabilitation
Welcome to Phoenix Medical Services, your one-stop destination for top-notch medical supplies and equipment. We take pride in offering the Thera-Band Resistance Tubing 100, a versatile and effective tool for individuals seeking to enhance their fitness routine or undergo rehabilitation exercises.
The Benefit of Thera-Band Resistance Tubing
Thera-Band Resistance Tubing 100 is designed to provide users with the optimal level of resistance required for a wide range of exercises. Whether you are a professional athlete, a physical therapist, or a fitness enthusiast, this resistance tubing can be easily incorporated into your routine to target specific muscle groups and enhance overall performance.
Quality and Durability Guaranteed
At Phoenix Medical Services, we understand the importance of using durable and reliable equipment. That's why we offer the Thera-Band Resistance Tubing 100, manufactured with high-quality materials that ensure long-lasting use, even under intense pressure or repetitive movements.
Key Features of Thera-Band Resistance Tubing 100
Here are some of the notable features that make Thera-Band Resistance Tubing 100 stand out:
Resistance Levels: The Thera-Band Resistance Tubing 100 comes with varying resistance levels, allowing you to customize your workouts according to your preference and fitness goals. The different color-coded tubes represent different levels of resistance.
Portable and Convenient: The lightweight and compact design of the resistance tubing make it ideal for use at home, in the gym, or on the go. You can easily incorporate it into your exercise routine whenever and wherever.
Versatile Applications: Whether you are looking to strengthen specific muscle groups, increase flexibility, or improve overall body tone, the Thera-Band Resistance Tubing 100 offers a wide range of exercises and possibilities.
Safe and Easy to Use: The resistance tubing is designed for all fitness levels, from beginners to professionals. With clear instructions and demonstrations, you can confidently perform exercises without the risk of injury.
Unlock Your Potential with Thera-Band Resistance Tubing 100
Experience the numerous benefits that the Thera-Band Resistance Tubing 100 has to offer. Whether you're recovering from an injury, aiming to maximize strength gains, or simply wanting to stay active, this versatile tool will help you achieve your fitness goals effectively.
Shop Now at Phoenix Medical Services
Don't miss out on the opportunity to elevate your workouts and rehabilitation sessions. Visit Phoenix Medical Services today and explore our wide range of Thera-Band products, including the Thera-Band Resistance Tubing 100. Our expert team is ready to assist you in finding the perfect equipment to meet your needs.
Why Choose Phoenix Medical Services?
Phoenix Medical Services has been a trusted provider of medical supplies for years. Here's why countless customers choose us:
Wide Selection: We offer a vast selection of medical supplies and equipment to cater to diverse needs.
Superior Quality: We prioritize quality and ensure that all products meet the highest industry standards.
Competitive Pricing: Our products are reasonably priced, offering great value for your investment.
Exceptional Customer Service: Our friendly and knowledgeable team is always here to help you find the right solutions and answer any questions you may have.
Contact Phoenix Medical Services Today
Take your fitness journey or rehabilitation process to the next level with the Thera-Band Resistance Tubing 100. Browse our website or contact us today to discover the best deals and assistance in obtaining this exceptional product. We look forward to serving you!