SpiderTech Tape Hamstring
Mar 20, 2021
Products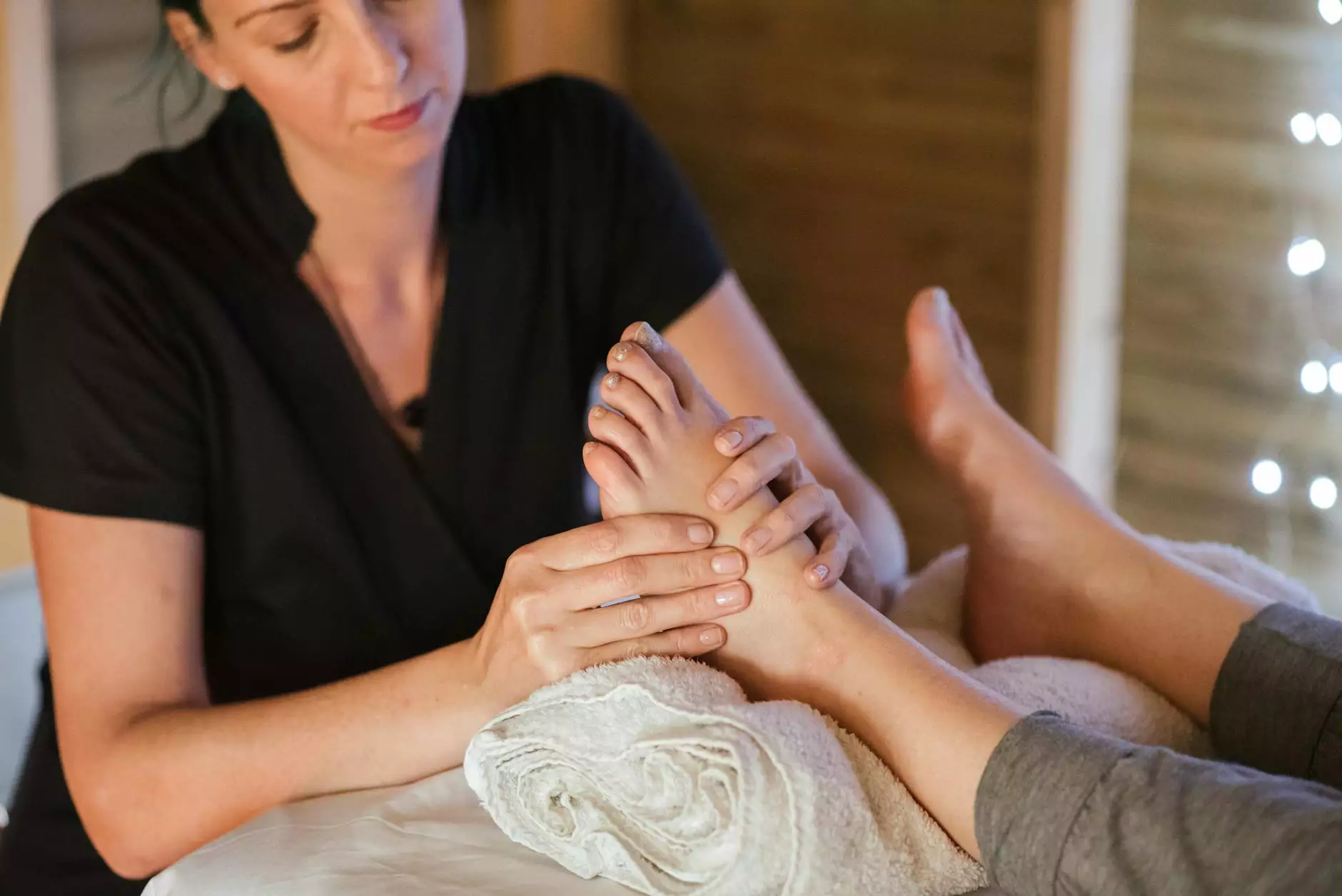 Introduction
Welcome to Phoenix Medical Services, your trusted partner in healthcare and rehabilitation. We understand how frustrating hamstring injuries can be and we're here to help. Our team of experts has developed an effective solution to tackle hamstring injuries – SpiderTech Tape.
The Importance of Hamstring Health
Hamstrings play a crucial role in lower body movement, providing stability to the hip, knee, and ankle joints. However, due to various factors such as sports activities, sudden movements, or muscle imbalances, hamstring injuries are quite common among athletes and individuals leading active lifestyles.
Hamstring injuries can range from mild strains to more severe tears, causing pain, swelling, and limited mobility. Without proper treatment and rehabilitation, these injuries can significantly impact your performance and overall well-being.
SpiderTech Tape: Your Solution for Hamstring Injuries
At Phoenix Medical Services, we believe in providing innovative solutions to enhance your recovery process. SpiderTech Tape is a unique therapeutic tape specifically designed to provide support and pain relief for hamstring injuries.
Our SpiderTech Tape is made from high-quality materials that mimic the elasticity of human skin, allowing for optimal movement while providing structural support. This tape is water-resistant and can be comfortably worn for extended periods, allowing for continuous treatment and support throughout your day.
How does SpiderTech Tape work? The tape is meticulously engineered with a series of pre-cut, therapeutic applications that target specific areas of the hamstring muscles. These applications work by lifting the skin and promoting blood circulation, reducing swelling, and providing pain relief.
The Benefits of SpiderTech Tape
1. Accelerated Recovery
SpiderTech Tape has been shown to expedite the healing process by providing support to the injured hamstring muscles. It helps reduce pain, inflammation, and stiffness, allowing you to recover faster and get back to your active lifestyle.
2. Enhanced Performance
By providing structural support to the hamstring muscles, SpiderTech Tape helps optimize muscle function and joint stability. This enhanced support can improve your performance and prevent further injuries.
3. Versatile Application
SpiderTech Tape offers a variety of application techniques that can be tailored to your specific needs. Whether you're dealing with a minor strain, a chronic injury, or post-surgical recovery, our team can guide you on the best approach to maximize the benefits of SpiderTech Tape.
4. Drug-Free Pain Relief
SpiderTech Tape is a drug-free alternative for pain relief, making it suitable for individuals who prefer non-invasive methods or those who may have sensitivities to certain medications.
5. Easy to Use
Our SpiderTech Tape is designed for easy application. With clear instructions and pre-cut shapes, you can quickly and effectively apply the tape to your hamstring muscles. However, if you require assistance, our trained healthcare professionals are happy to assist you.
Trust Phoenix Medical Services for Your Hamstring Recovery
At Phoenix Medical Services, we prioritize your well-being and recovery. Our experienced team of healthcare providers is committed to delivering personalized care and innovative solutions to help you overcome your hamstring injuries.
Contact us today to schedule a consultation or inquire about our SpiderTech Tape products. Let us help you get back on track, free from pain and limitations!