DENTAL PICK, MIRROR AND SCALER KIT EACH
Feb 5, 2022
Products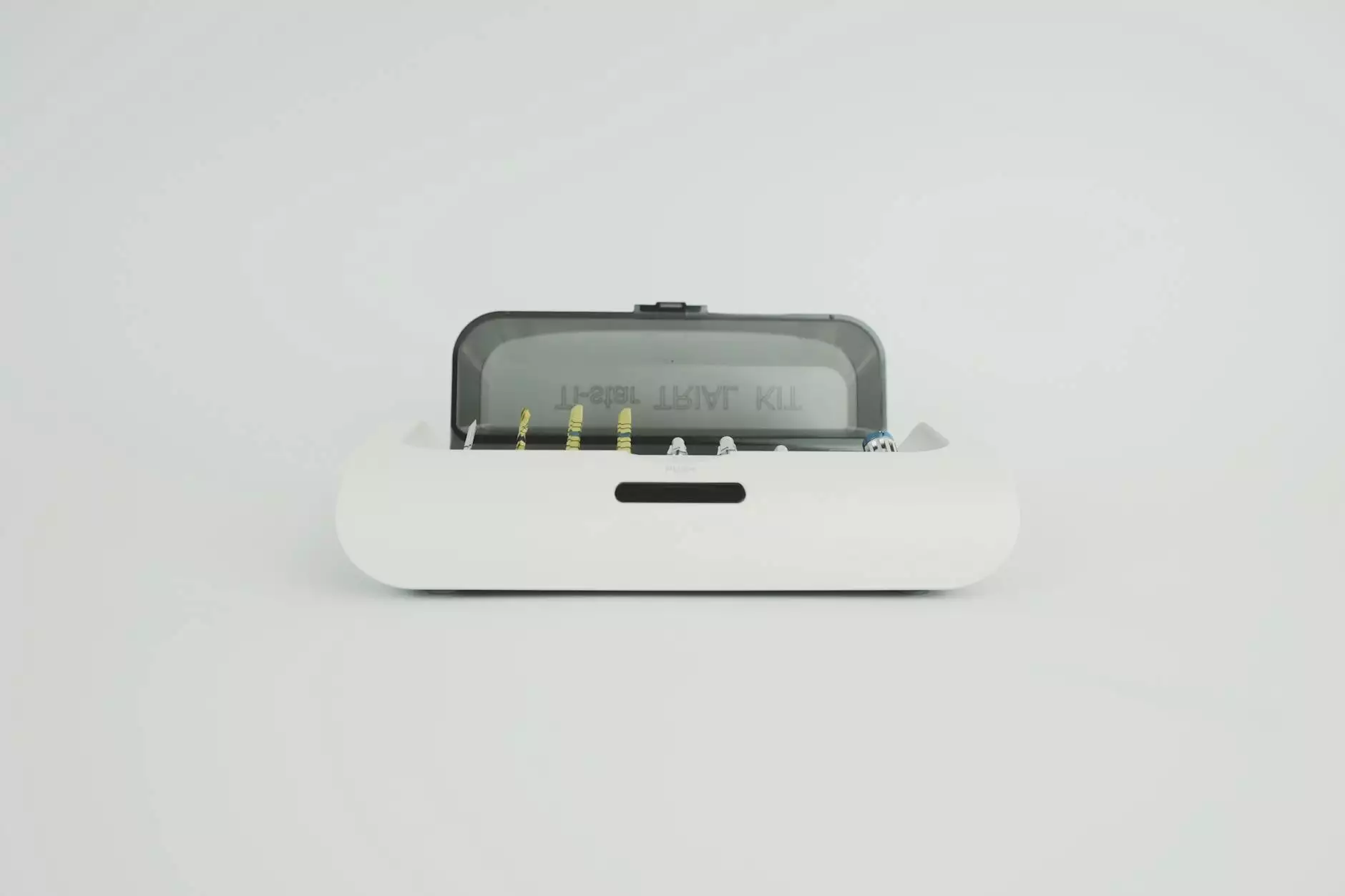 Introduction
Welcome to PHOENIX Medical Services, your trusted source for adaptive devices for home use. In this page, we will showcase our exceptional Dental Pick, Mirror, and Scaler Kit, designed to offer efficient and convenient dental care.
The Importance of Oral Care
Oral care plays a critical role in maintaining overall dental health. Brushing and flossing alone may not be sufficient to reach all areas of your mouth, especially in hard-to-reach areas such as interdental spaces and behind molars. This is where our Dental Pick, Mirror, and Scaler Kit comes in handy.
What Makes Our Kit Stand Out
Our Dental Pick, Mirror, and Scaler Kit is carefully crafted using high-quality materials to ensure durability and efficiency. Let's have a closer look at the key components:
Dental Pick
The dental pick included in our kit features a slim and tapered design, allowing you to navigate tight spaces between teeth. Its ergonomic handle provides a comfortable grip, ensuring precise control during use. With the dental pick, you can effectively remove plaque and food particles.
Mirror
The mirror in our kit is thoughtfully designed to give you a clear view of your teeth and gums. Its angled head makes it easier to visualize areas that are not easily visible with the naked eye. Regular use of the mirror helps you identify potential oral health issues and allows you to take necessary action promptly.
Scaler
The scaler tool included in our kit is ideal for removing stubborn tartar build-up. Its specially designed blade gently scrapes away plaque and tartar without causing any damage to your tooth enamel. Regular use of the scaler helps maintain optimal oral hygiene and reduces the risk of gum disease.
The Benefits of Our Dental Kit
By incorporating our Dental Pick, Mirror, and Scaler Kit into your oral care routine, you can enjoy several benefits:
Thorough Cleaning
Our kit allows you to reach areas that are difficult to access with normal brushing and flossing alone. This ensures a more comprehensive clean, reducing the risk of dental issues such as cavities and gum disease.
Improved Oral Health
Regular use of our kit helps maintain optimal oral health. Removing plaque and tartar build-up effectively prevents gum disease and other oral health problems, promoting a healthier mouth.
Cost-Effective Solution
With our Dental Pick, Mirror, and Scaler Kit, you can conveniently carry out professional-level dental care in the comfort of your own home. This eliminates the need for frequent dental visits, saving you both time and money in the long run.
How to Use Our Dental Kit
Using our Dental Pick, Mirror, and Scaler Kit is simple and straightforward. Here are some tips to help you get started:
Step 1: Prepare
Thoroughly wash your hands and ensure the dental tools are clean before use. It's important to maintain proper hygiene throughout the process.
Step 2: Familiarize
Take a moment to familiarize yourself with the dental tools in the kit. Understand the purpose of each tool and how it can benefit your oral care routine.
Step 3: Be Gentle
When using the dental pick and scaler, use gentle, controlled movements. Applying excessive pressure may cause discomfort or damage to your gums or teeth.
Step 4: Use the Mirror
Use the mirror to get a clear view of the areas you want to clean. Adjust its angle as needed to improve visibility.
Step 5: Clean and Store
After each use, clean the dental tools with warm water and mild soap. Properly dry and store them in a cool, dry place to maintain their quality.
Conclusion
Investing in our Dental Pick, Mirror, and Scaler Kit is an excellent choice for anyone seeking effective and convenient oral care. With its high-quality components and user-friendly design, you can maintain optimal oral health from the comfort of your own home. Enhance your oral care routine today with PHOENIX Medical Services.