AlgiSite M Calcium-Alginate Dressing BOX
Oct 15, 2017
Products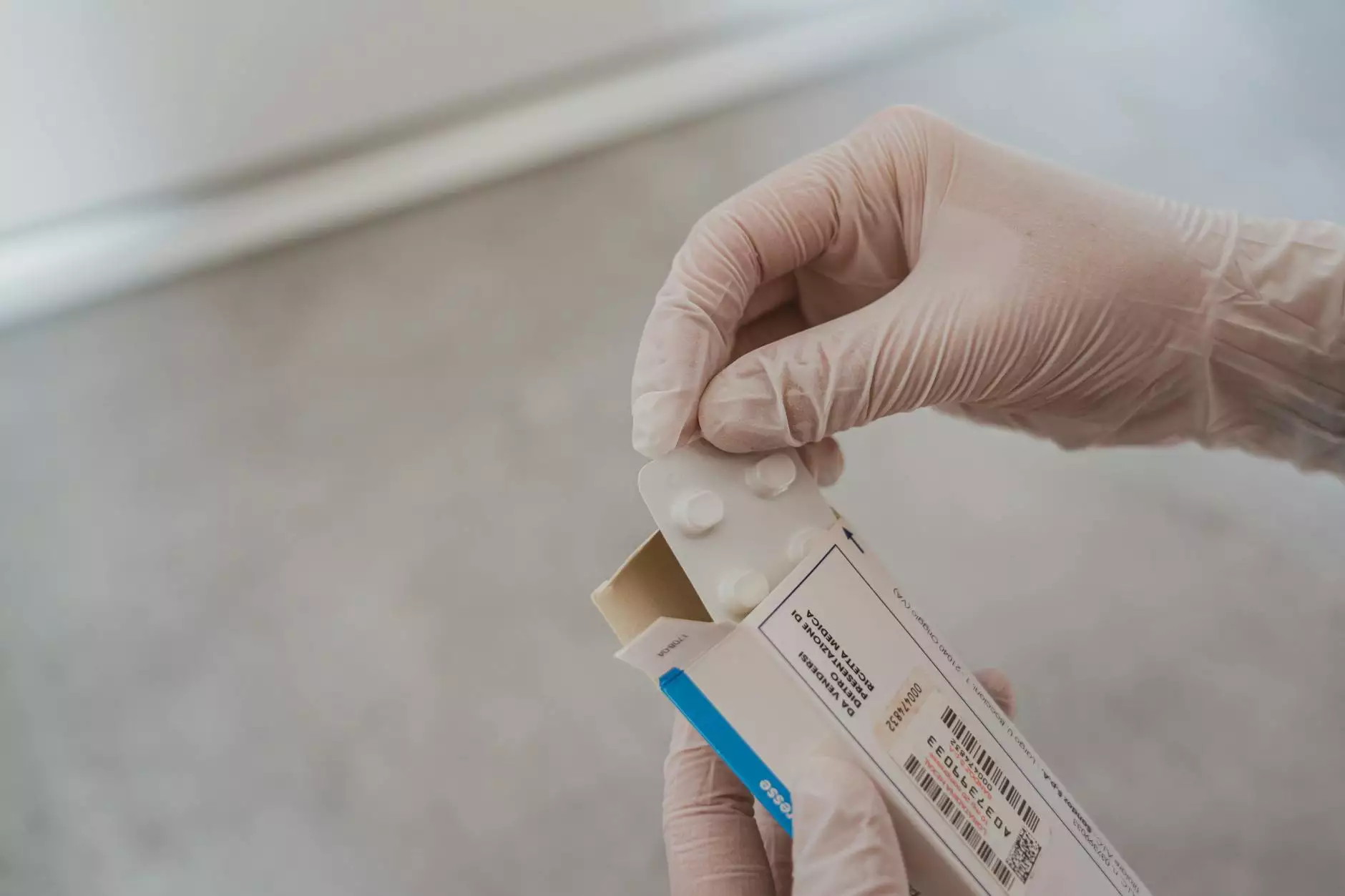 Introduction
Welcome to Phoenix Medical Services, your trusted provider of high-quality medical supplies and equipment. We are proud to present the AlgiSite M Calcium-Alginate Dressing BOX, a breakthrough solution in burn care.
What is AlgiSite M Calcium-Alginate Dressing?
AlgiSite M is a specially designed calcium-alginate dressing that offers advanced wound healing properties. It is an ideal solution for managing moderate to heavily exuding burns, providing excellent absorption and maintaining a moist wound environment.
Key Features and Benefits
1. Enhanced Absorption
AlgiSite M's unique composition allows for superior absorption of exudate, minimizing the risk of maceration and ensuring optimal healing conditions. This feature is particularly crucial for effective burn care.
2. Ease of Application
Our AlgiSite M Calcium-Alginate Dressing is easy to apply, ensuring a hassle-free experience for healthcare professionals and caregivers. Its soft and conformable nature enables a comfortable fit and optimal contact with the wound bed.
3. Maintains Moist Wound Environment
Creating and maintaining a moist wound environment is essential for promoting faster healing. AlgiSite M's advanced technology supports the natural wound healing process, preventing scab formation and enhancing epithelial cell migration.
4. Non-Adherent and Pain-Free Removal
Unlike traditional dressings, AlgiSite M does not adhere to the wound bed, making removal pain-free and reducing the risk of trauma to the healing tissue. This feature is crucial for patient comfort and overall wound care management.
5. Cost-Effective Solution
Phoenix Medical Services is dedicated to providing cost-effective medical solutions without compromising on quality. With the AlgiSite M Calcium-Alginate Dressing, you can expect exceptional performance at an affordable price.
How to Use AlgiSite M Calcium-Alginate Dressing
Proper application of the AlgiSite M dressing is vital to achieve optimal results and promote efficient wound healing. Follow these steps:
Cleanse the burn area using a suitable wound cleanser.
Dry the surrounding skin thoroughly.
Choose the appropriate size of AlgiSite M dressing for the wound.
Apply the dressing directly onto the wound bed, ensuring full coverage.
Cover the dressing with an appropriate secondary dressing or securely fasten it with a medical tape.
Monitor the wound regularly and change the dressing as per healthcare professional's guidance.
Why Choose Phoenix Medical Services?
When it comes to burn care and medical supplies, Phoenix Medical Services stands apart. Here's why:
1. Extensive Experience
With years of experience in the healthcare industry, we have honed our expertise and gained valuable insights into meeting the unique needs of burn care patients.
2. Wide Range of High-Quality Products
Our product catalog includes a wide range of high-quality medical supplies and equipment carefully selected to meet the highest industry standards. We prioritize delivering top-notch products to our valued customers.
3. Exceptional Customer Service
At Phoenix Medical Services, we pride ourselves on delivering outstanding customer service. Our dedicated team is always ready to assist you with any inquiries, product recommendations, or concerns you may have.
4. Competitive Pricing
We understand the importance of affordable healthcare solutions. That's why we offer competitive pricing on all our products, ensuring exceptional value for your investment.
5. Fast and Reliable Shipping
Our efficient shipping process ensures that your orders reach you in a timely manner, allowing you to provide prompt and efficient care to your patients.
6. Commitment to Excellence
At Phoenix Medical Services, excellence is at the core of everything we do. We are committed to continuously improving our products and services to meet the evolving needs of the healthcare industry.
Contact Us
For more information about the AlgiSite M Calcium-Alginate Dressing BOX or any of our other products, feel free to reach out to our dedicated team. We are here to help you make informed decisions and provide the best care possible.
Contact Phoenix Medical Services today and discover the difference we can make in your burn care journey.