Omnifix® Retention Tape INDIVIDUAL ROLL BOXED
Jul 24, 2020
Products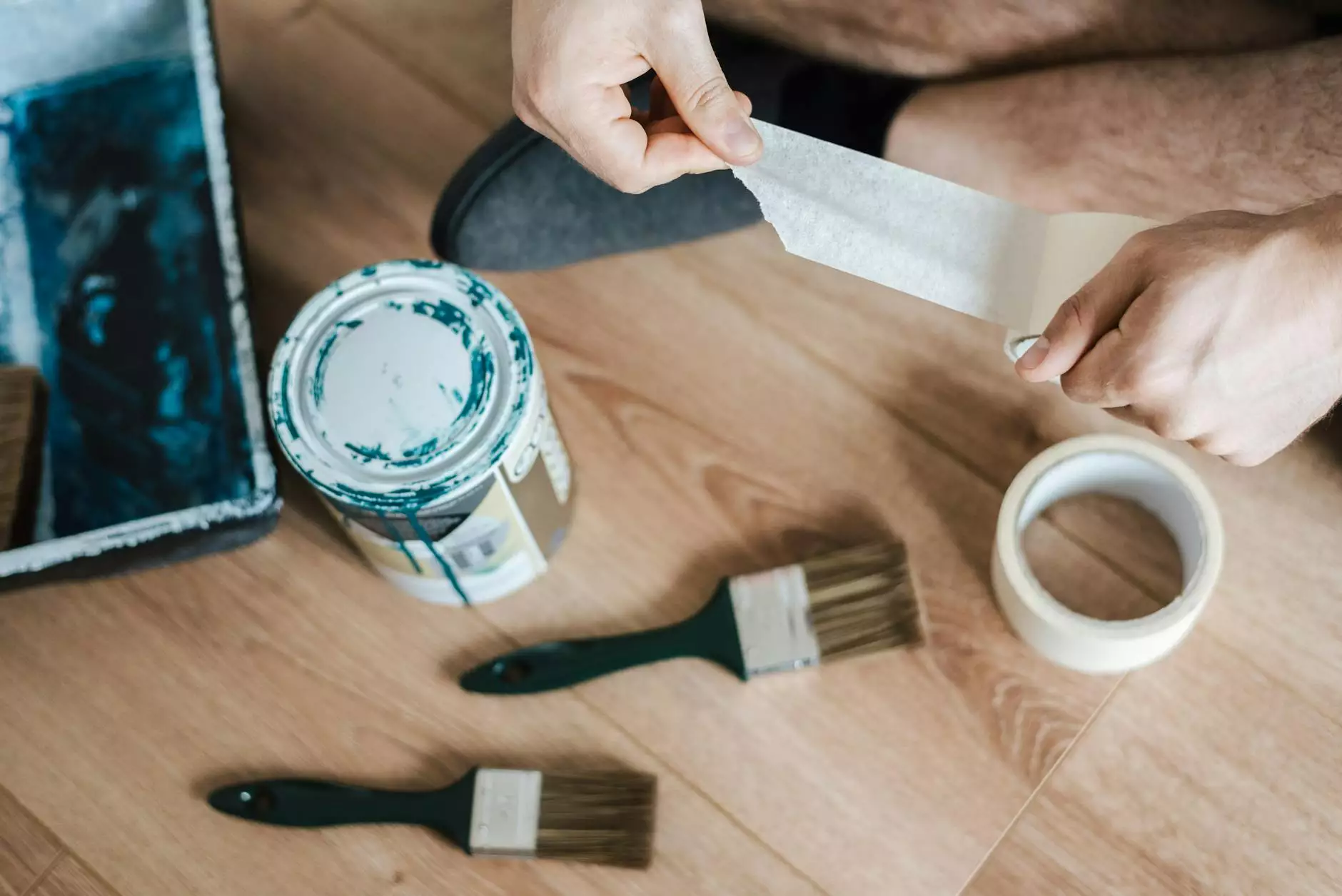 Welcome to Phoenix Medical Services, your trusted provider of top-quality athletic, sports, and recreation products. Our goal is to offer innovative solutions to enhance performance and protect athletes from injuries. In this comprehensive guide, we introduce you to the Omnifix® Retention Tape INDIVIDUAL ROLL BOXED - an essential product for all athletes, sports enthusiasts, and individuals engaged in recreational activities.
What is Omnifix® Retention Tape?
Omnifix® Retention Tape is a high-quality, self-adhesive tape designed specifically for securing dressings and medical devices in place. With its excellent adhesion and gentle removal, it provides a reliable and comfortable solution for various applications.
Turf Burn Protection and More
One of the key benefits of Omnifix® tape is its exceptional turf burn protection. Whether you're a soccer player, a runner, or a field sports enthusiast, turf burns can be painful and can hinder your performance. With Omnifix® Retention Tape, you can minimize the risk of turf burns and focus on giving your best on the field.
This tape not only protects against turf burns but can also be used to secure bandages, pads, and other protective gear during sports activities. Its reliable adhesion ensures that the dressings remain in place, even during intense movements.
Features and Benefits
Superior Adhesion: The Omnifix® tape offers exceptional adhesion to skin and various materials, ensuring that the dressing stays securely in place.
Gentle on Skin: Despite its strong adhesion, this tape is gentle and hypoallergenic, making it suitable for individuals with sensitive skin.
Easy Application and Removal: The self-adhesive nature of Omnifix® tape allows for easy application and removal, minimizing discomfort and skin irritation.
Flexible and Conformable: This tape is highly flexible and conformable to different body contours, providing comfortable support without restricting movement.
Water-Resistant: With its water-resistant properties, Omnifix® tape stays intact even during sweaty workouts or water-based activities.
Multiple Sizes: Available in individual rolls, Omnifix® tape comes in various sizes, catering to different needs and requirements.
How to Use Omnifix® Retention Tape
Using Omnifix® Retention Tape is simple and hassle-free. Follow these steps for effective application and maximum benefits:
Clean and dry the area where the tape will be applied to ensure optimal adhesion.
Cut the tape to the desired length, considering the size of the dressing or medical device.
Remove the protective backing and apply the tape, ensuring even and gentle pressure for secure fixation.
If necessary, smooth out any wrinkles or creases to ensure a snug fit.
If removal is required, gently lift the edges of the tape and slowly peel it off, following the natural direction of hair growth.
Why Choose Phoenix Medical Services?
At Phoenix Medical Services, we take pride in offering top-notch products that meet the highest quality standards. When you choose Omnifix® Retention Tape INDIVIDUAL ROLL BOXED from us, you benefit from:
Expertise: With years of experience in the industry, we understand the unique needs of athletes and individuals engaging in sports and recreation.
Quality Assurance: We source our products from trusted manufacturers, ensuring their reliability, durability, and effectiveness.
Exceptional Customer Service: Our dedicated team is always ready to assist you with any inquiries or concerns, ensuring a smooth and pleasant experience.
Fast and Reliable Shipping: We offer swift and reliable shipping services, so you can receive your Omnifix® tape quickly and conveniently.
Don't compromise when it comes to your performance and safety. Choose Phoenix Medical Services as your go-to provider of athletic, sports, and recreation products, and experience the difference with our exceptional range of solutions.
Order your Omnifix® Retention Tape INDIVIDUAL ROLL BOXED today and enjoy superior turf burn protection and secure fixation of dressings and medical devices. Enhance your performance and stay protected with Phoenix Medical Services!