3 Amazing Pilates Props You Need to Try
Nov 4, 2021
Blog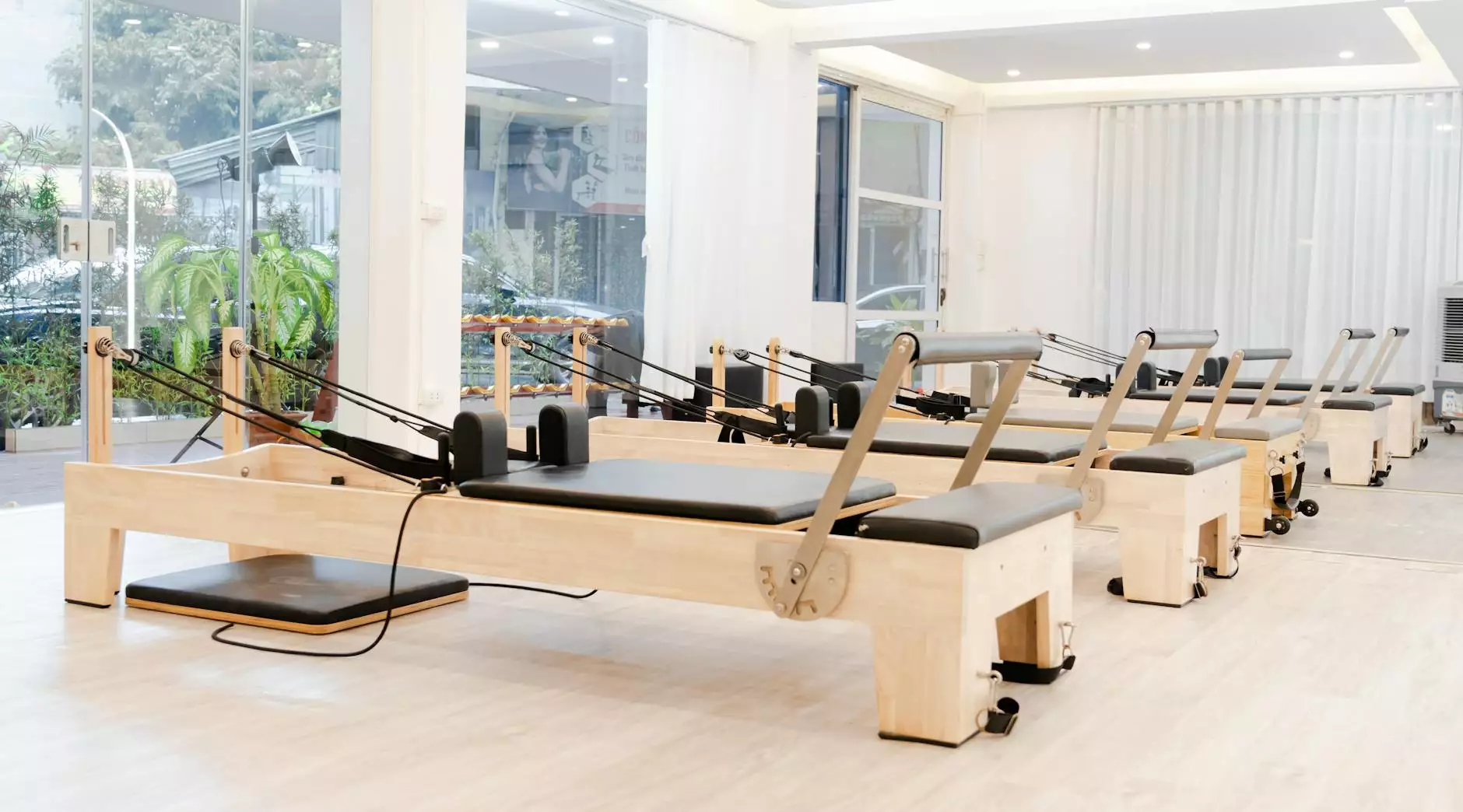 Introduction
Welcome to Phoenix Medical Services' blog post about the 3 amazing Pilates props you should try. If you're looking to elevate your Pilates routine and enhance your overall practice, incorporating these props can bring a fresh perspective to your workouts. Let's dive into the details!
The Benefits of Pilates Props
Pilates props are versatile tools that add resistance, support, and challenge to traditional Pilates exercises. They can help activate specific muscles, improve balance, increase flexibility, and enhance overall body awareness. By incorporating these props into your routine, you can maximize the effectiveness of your workouts and achieve even better results.
The 3 Amazing Pilates Props
1. Pilates Ring
The Pilates ring, also known as a magic circle, is a flexible circular ring with padded handles. This prop is excellent for targeting specific muscle groups, such as the inner and outer thighs, upper arms, and core muscles. It provides gentle resistance that can be adjusted depending on your fitness level, making it suitable for beginners and advanced practitioners alike.
With the Pilates ring, you can add intensity to exercises like leg presses, bridge lifts, and arm exercises. It helps engage your muscles more effectively, promoting improved strength and toning. Its lightweight and portable design make it ideal for home workouts or taking it to your Pilates classes.
2. Pilates Ball
The Pilates ball, also known as an exercise ball or stability ball, is an inflatable ball used to challenge stability and core strength. It adds an element of instability, forcing your muscles to work harder to maintain balance during exercises.
This prop is great for developing core stability, improving posture, and targeting deep abdominal muscles. You can incorporate the Pilates ball into exercises like planks, squats, and back extensions to intensify your Pilates routine. It's important to choose the right size ball based on your height to ensure proper form and effectiveness.
3. Pilates Resistance Bands
Pilates resistance bands, also known as exercise bands or TheraBands, are elastic bands that provide varying levels of resistance. They are lightweight, portable, and can be used to enhance strength, flexibility, and range of motion.
These bands are excellent for targeting specific muscles and can be incorporated into various Pilates exercises, such as leg extensions, arm curls, and lateral movements. They allow you to work your muscles through a full range of motion while providing resistance throughout the movement.
Conclusion
Incorporating these 3 amazing Pilates props, the Pilates ring, Pilates ball, and Pilates resistance bands, into your routine can bring a new level of challenge and effectiveness to your workouts. Whether you're a beginner or an experienced practitioner, Phoenix Medical Services can help you integrate these props into your Pilates sessions.
Contact Phoenix Medical Services today to learn more about how you can try these props and take your Pilates practice to the next level. Our team of experts is dedicated to helping you achieve your fitness goals and ensuring a well-rounded, fulfilling Pilates experience.
© 2021 Phoenix Medical Services. All rights reserved.