75% Alcohol Hand Sanitizer Gel
May 8, 2021
Products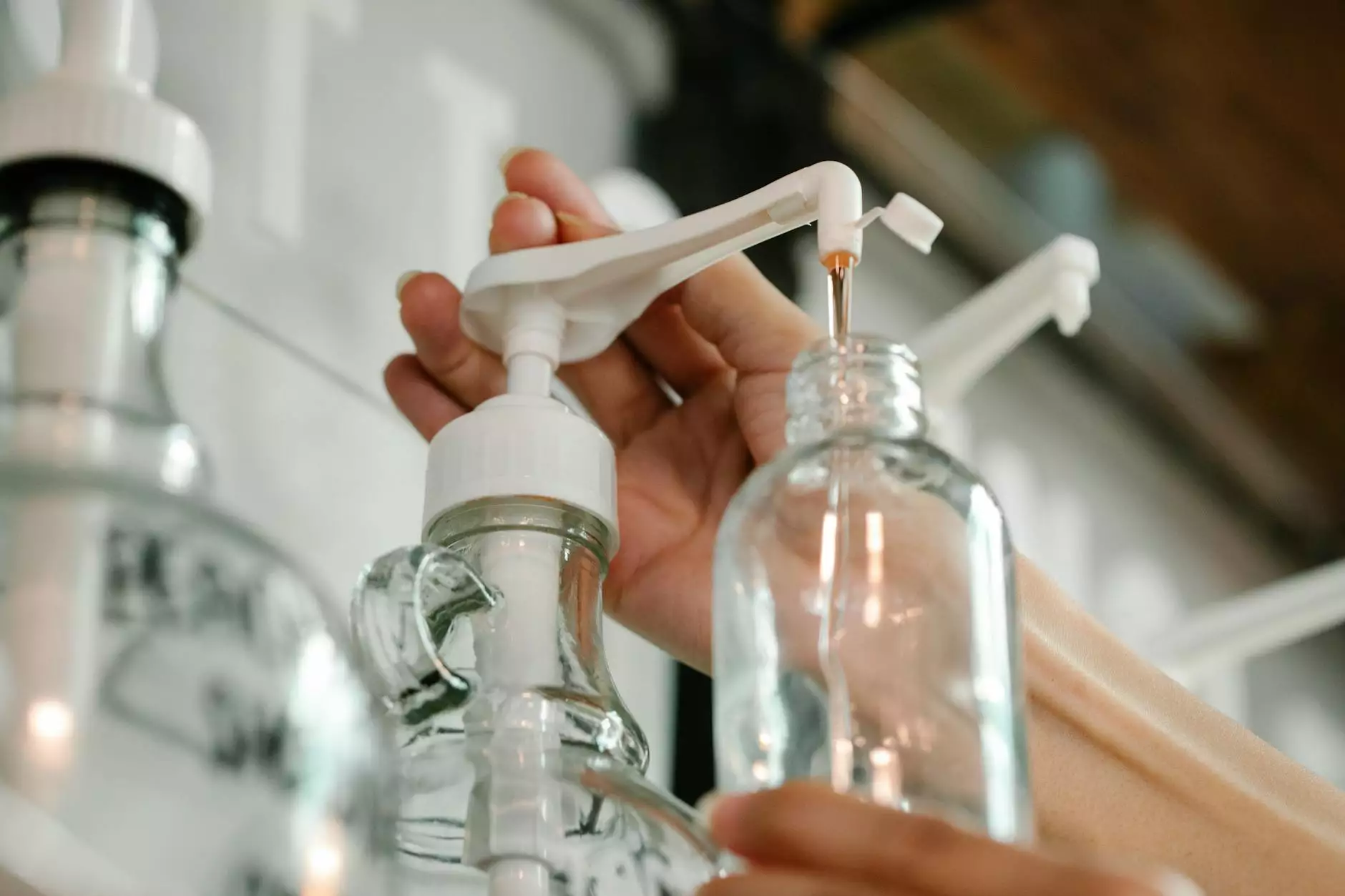 Welcome to Phoenix Medical Services, your trusted provider of premium healthcare products. We take pride in offering the finest 75% Alcohol Hand Sanitizer Gel that is specially formulated to keep you protected from harmful germs and bacteria. Our hand sanitizer gel is designed to provide maximum effectiveness and convenience in maintaining proper hand hygiene.
The Importance of Hand Sanitizers
In today's fast-paced world, it is crucial to prioritize personal hygiene, especially when it comes to hand cleanliness. Our hands come into contact with numerous surfaces, making them highly susceptible to the accumulation of harmful germs and bacteria. Regularly using an effective hand sanitizer can significantly reduce the risk of infections and promote overall well-being.
Phoenix Medical Services recognizes the significance of maintaining proper hand hygiene, which is why we have developed a top-of-the-line 75% Alcohol Hand Sanitizer Gel that meets the highest quality standards. Our sanitizer gel is formulated with a powerful blend of alcohol and other ingredients, ensuring maximum protection against a wide range of pathogens.
High-Quality Ingredients
Our 75% Alcohol Hand Sanitizer Gel contains a carefully selected composition of ingredients that work together to kill germs while keeping your hands moisturized. The key ingredient, alcohol, is known for its powerful germicidal properties and is recommended by healthcare professionals worldwide as an effective defense against bacteria and viruses.
In addition to alcohol, our hand sanitizer gel also includes moisturizing agents such as glycerin and aloe vera extract. These ingredients help prevent skin dryness and maintain soft, supple hands even with frequent use. You no longer have to compromise between cleanliness and skin health.
The Benefits of 75% Alcohol Concentration
Our hand sanitizer gel is formulated with 75% alcohol concentration, making it highly effective in eliminating harmful pathogens. The high alcohol content ensures rapid action against germs, providing you with immediate protection. With just a small amount of our sanitizer gel, you can thoroughly clean your hands and reduce the risk of infections.
At Phoenix Medical Services, we prioritize the safety and well-being of our customers. Our 75% Alcohol Hand Sanitizer Gel undergoes rigorous quality control processes to ensure its effectiveness and reliability. You can trust that our product meets and exceeds industry standards, providing you with peace of mind.
Convenient and Travel-Friendly
Our 75% Alcohol Hand Sanitizer Gel comes in a portable and travel-friendly packaging, allowing you to maintain hand hygiene wherever you go. Whether you are at work, traveling, or running errands, our sanitizer gel can easily fit into your bag or pocket, providing you with on-the-go protection.
How to Use
Using our 75% Alcohol Hand Sanitizer Gel is quick and simple. Follow these steps for effective hand hygiene:
Dispense a small amount of gel onto your palm.
Rub your hands together, ensuring that the gel covers all surfaces.
Continue rubbing until the gel is completely absorbed and dry.
Remember to use our sanitizer gel whenever soap and water are not readily available, or as an additional step to reinforce cleanliness. By incorporating our sanitizer gel into your daily routine, you can help create a safer environment for yourself and those around you.
Order Your 75% Alcohol Hand Sanitizer Gel Today
Don't compromise on your health and well-being. Purchase our 75% Alcohol Hand Sanitizer Gel now and experience the ultimate protection against germs and bacteria. Phoenix Medical Services is dedicated to delivering products that prioritize your safety.
Take the necessary steps to maintain proper hand hygiene and stay healthy. Trust Phoenix Medical Services for all your healthcare needs. Contact us today to place your order or to learn more about our extensive range of premium products.