Automatic Hand Sanitizer Wall Mount Dispenser
Nov 12, 2020
Products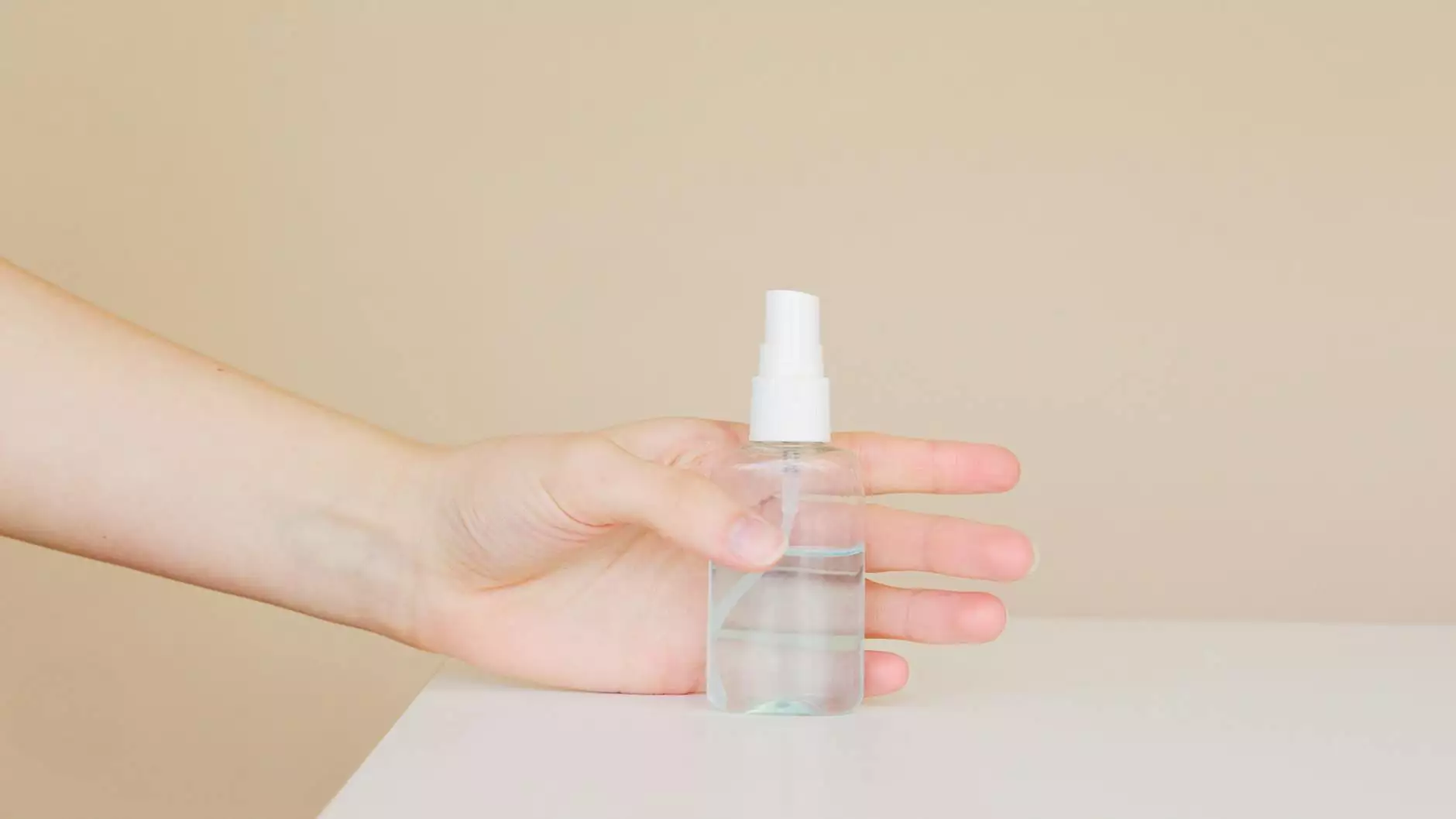 Welcome to Phoenix Medical Services, your trusted provider of top-notch medical equipment. We are proud to introduce our latest innovation - the Automatic Hand Sanitizer Wall Mount Dispenser. In this page, we will explore the features, benefits, and why this dispenser is a must-have for any public space or business.
Why Choose Our Automatic Hand Sanitizer Wall Mount Dispenser?
When it comes to cleanliness and hygiene, Phoenix Medical Services leads the way. With our Automatic Hand Sanitizer Wall Mount Dispenser, maintaining proper hand hygiene has never been easier. Here's why our dispenser stands above the competition:
1. Advanced Automatic Dispensing Technology
Our dispenser utilizes cutting-edge automatic dispensing technology, ensuring a touch-less and hygienic experience. With a quick wave of your hand, the dispenser will release an adequate amount of sanitizer, eliminating the need for physical contact and reducing the risk of cross-contamination.
2. High Capacity and Efficiency
Designed for high-traffic areas, our wall mount dispenser can hold a large volume of sanitizer, reducing the need for frequent refills. This not only saves you time but also ensures that your sanitizer supply never runs out, keeping your visitors or employees protected throughout the day.
3. Easy Installation and Maintenance
Installing our dispenser is a breeze. With the included mounting kit, you can securely attach it to any wall surface. The dispenser's sleek design seamlessly blends with any environment, complementing the aesthetics of your surroundings. Additionally, the dispenser is easy to clean and maintain, ensuring hassle-free operation.
4. Adjustable Dispensing Settings
We understand that different individuals may have unique preferences when it comes to the amount of sanitizer they require. Our dispenser allows you to adjust the dispensing settings, accommodating various needs. Whether you prefer a small dollop or a generous amount, our dispenser has got you covered.
5. Versatile Application
The versatility of our Automatic Hand Sanitizer Wall Mount Dispenser makes it suitable for a wide range of settings. Whether you need it for a healthcare facility, school, office, or retail space, our dispenser provides a reliable and efficient solution to promote hand hygiene.
Benefits of Using an Automatic Hand Sanitizer Wall Mount Dispenser
Investing in our dispenser offers numerous benefits for both your business and the people who interact with it. Here are some of the key advantages:
1. Promotes Health and Safety
Regularly using an automatic hand sanitizer dispenser helps prevent the spread of germs, bacteria, and viruses. By encouraging proper hand hygiene, you create a safe and healthy environment for everyone who visits your space.
2. Time and Cost Savings
With our high-capacity dispenser, you can avoid frequent refills, saving you time and money on sanitizer replenishment. Additionally, the automatic dispensing feature eliminates the need for manual distribution, freeing up your staff to focus on other essential tasks.
3. Enhanced Visitor Experience
An automatic hand sanitizer dispenser demonstrates your commitment to providing a clean and hospitable environment. Visitors will appreciate the convenience and hygienic benefits it offers, enhancing their overall experience and perception of your business.
4. Contributes to Infection Prevention
Especially in public spaces, the risk of infections can be high. By incorporating our dispenser into your hygiene protocols, you actively contribute to the prevention of common illnesses and promote overall wellness among the people frequenting your establishment.
How to Maintain and Use Our Automatic Hand Sanitizer Wall Mount Dispenser
Maintaining and using our dispenser is effortless. Follow these simple steps to ensure optimal functionality:
1. Refilling the Sanitizer
Open the dispenser by unlocking the top cover.
Pour the sanitizer into the designated reservoir, ensuring not to overfill.
Close the top cover securely to prevent any spillage.
2. Adjusting the Dispensing Settings
To adjust the dispensing settings:
Locate the dispensing control panel on the dispenser.
Use the controls to increase or decrease the dispensing amount according to your preference.
Test the dispenser by activating the sensor to verify your desired dispensing amount.
3. Cleaning the Dispenser
Regularly cleaning the dispenser ensures a hygienic experience. Follow these steps:
Turn off the dispenser and unplug it from the power source.
Wipe the exterior of the dispenser with a damp cloth and mild detergent.
Do not use abrasive cleaners or solvents as they may damage the dispenser.
Order Your Automatic Hand Sanitizer Wall Mount Dispenser Today!
Experience the convenience, efficiency, and safety that our Automatic Hand Sanitizer Wall Mount Dispenser offers. Place your order now and take the first step toward providing a clean and germ-free environment for your business or establishment. Trust Phoenix Medical Services for all your medical equipment needs!