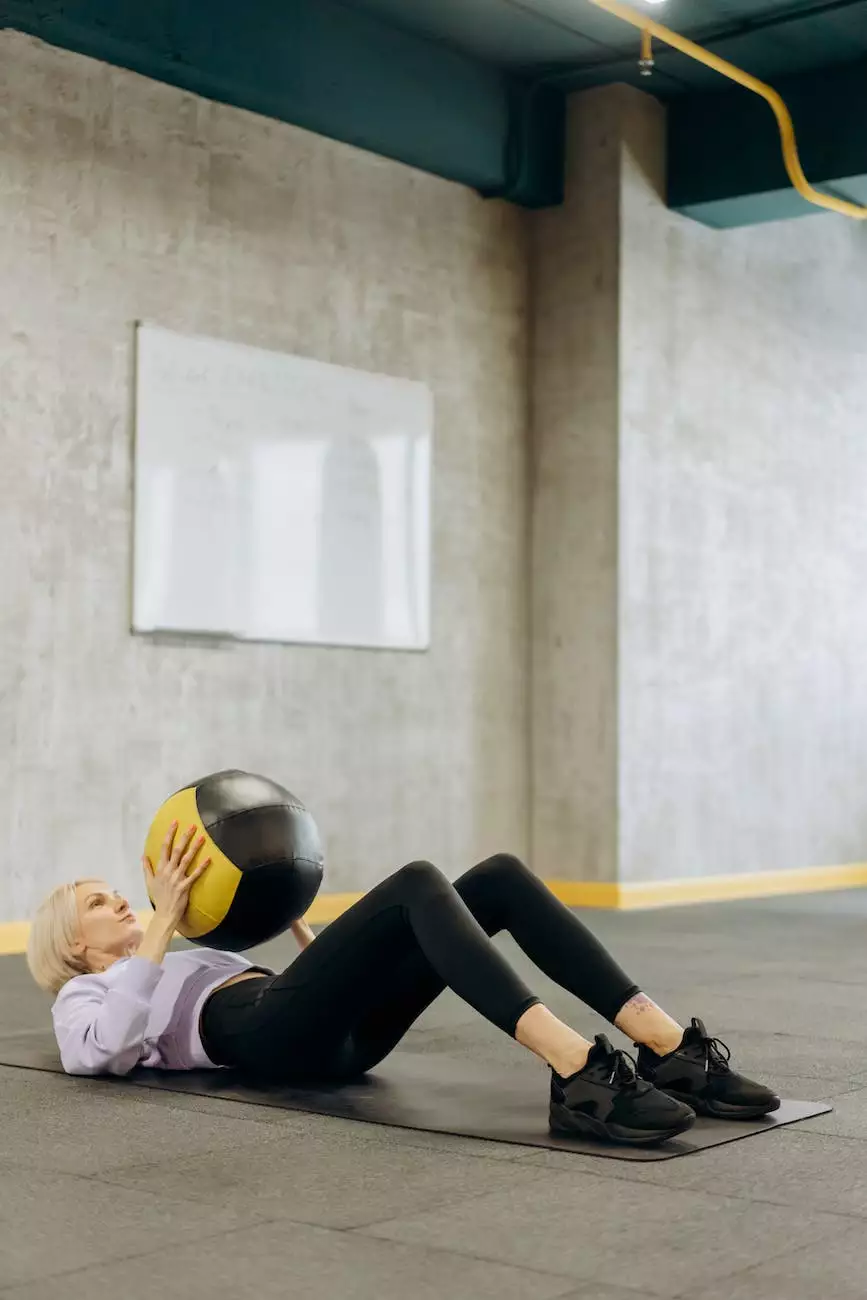 Enhance Your Fitness Journey with Balance Balls
At Phoenix Medical Services, we understand the importance of maintaining a healthy and active lifestyle. That's why we offer a wide range of balance balls to help you improve your physical and mental well-being. Whether you are a beginner or an experienced fitness enthusiast, incorporating balance balls into your exercise routine can bring numerous benefits.
The Benefits of Using Balance Balls
Balance balls, also known as stability balls or exercise balls, are versatile exercise tools that engage multiple muscle groups, improve stability, and enhance core strength. These durable and inflatable balls can be used for various purposes, including:
Fitness Training: Balance balls are excellent tools for strength training, flexibility exercises, and cardiovascular workouts. They allow you to perform a wide range of exercises, such as squats, push-ups, planks, and balance challenges, which target different muscle groups.
Rehabilitation: Balance balls are commonly used in physical therapy and rehabilitation programs to aid in the recovery of injuries. The unstable surface of the ball helps improve balance, coordination, and overall joint stability.
Pregnancy and Postpartum: Balance balls can provide relief during pregnancy by alleviating back pain and supporting proper posture. Additionally, they can be used during the postpartum period to regain core strength and stability.
Desk and Active Sitting: Sitting on a balance ball instead of a traditional chair can improve posture, engage core muscles, and promote active sitting. This can help prevent sedentary habits and improve productivity during long hours of work.
Choosing the Right Balance Ball
At Phoenix Medical Services, we offer a wide selection of high-quality balance balls to suit your specific needs. When choosing a balance ball, consider the following factors:
Size: Balance balls come in different sizes to accommodate various body types and purposes. Make sure to choose a ball that allows you to sit or exercise comfortably with proper alignment.
Weight Capacity: Check the weight capacity of the ball to ensure it can safely support your body weight during exercises or prolonged sitting.
Material: Look for balance balls made with anti-burst materials for added durability and safety. These materials are designed to slowly deflate if punctured, reducing the risk of injury.
Features: Some balance balls come with additional features, such as non-slip surfaces or resistance bands, which can enhance your workout experience.
Tips for Using Balance Balls Safely
To maximize the benefits of using balance balls while avoiding potential injuries, consider the following safety tips:
Start Slow and Gradually Increase: If you are new to using balance balls, begin with basic exercises and gradually progress to more challenging ones as your strength and stability improve.
Maintain Proper Form: Focus on maintaining proper posture and alignment throughout your exercises to prevent strain on your joints and muscles.
Use Stable Surfaces: When first starting, you may want to place your balance ball on a stable surface, such as a yoga mat, to provide additional support until you feel more comfortable and confident.
Inflate the Ball Correctly: Ensure that you inflate the balance ball according to the manufacturer's guidelines to maintain its stability and prevent over or under-inflation.
Do Not Overexert: Listen to your body and avoid pushing yourself too hard. Take breaks as needed and always consult with a healthcare professional before starting any new exercise program.
Shop Balance Balls at Phoenix Medical Services
When it comes to finding high-quality balance balls, look no further than Phoenix Medical Services. We are dedicated to providing our customers with top-notch exercise equipment that caters to their unique fitness goals. Visit our website or contact us today to explore our wide range of balance balls and start enhancing your fitness journey!