Evidence in Motion - Phoenix Medical Services
Jun 18, 2019
About Us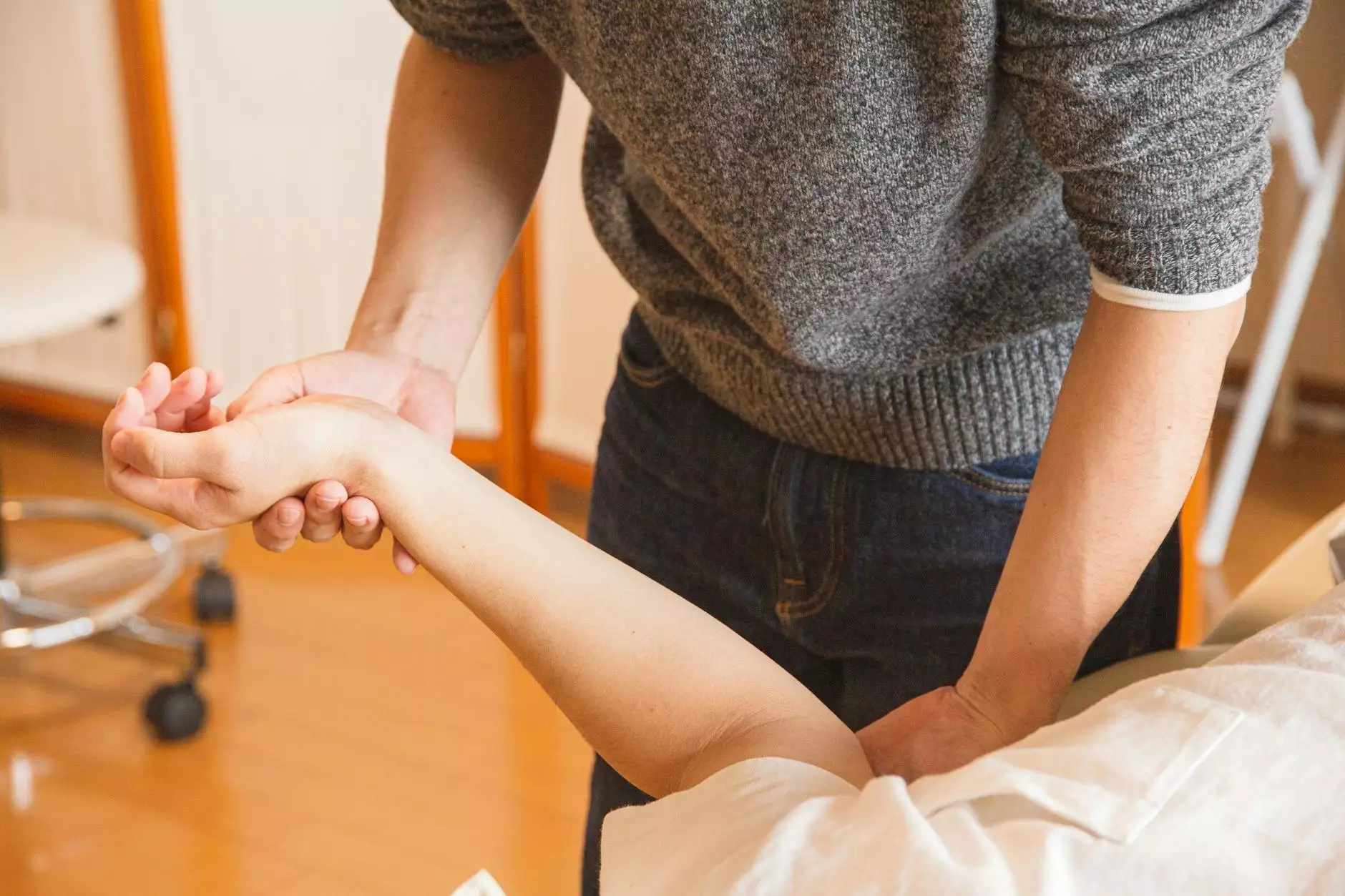 Overview
Welcome to Evidence in Motion, the leading provider of evidence-based medicine solutions in partnership with Phoenix Medical Services. Our dedicated team of healthcare professionals strives to deliver high-quality patient care, advanced training and education, and innovative research in the realm of physical therapy.
Quality Care
At Evidence in Motion, we believe in providing the highest standards of care to our patients. Our team of experienced physical therapists utilizes the latest evidence-based practices and cutting-edge technologies to ensure optimal patient outcomes. We prioritize individualized treatment plans tailored to your specific needs, focusing on improving mobility, reducing pain, and enhancing overall well-being.
Advanced Training and Education
As a testament to our commitment to excellence, Evidence in Motion offers a wide array of advanced training and education programs. Whether you're a practicing physical therapist seeking to expand your expertise or a student looking to enter the field, our comprehensive curriculum and industry-leading faculty are here to support your professional growth.
Our training programs cover various specialized areas, including orthopedic, sports, neurological, and pediatric physical therapy. We provide hands-on learning experiences, interactive workshops, and online courses to accommodate different learning preferences. By staying at the forefront of research and best practices, we empower physical therapists to deliver exceptional care to their patients.
Cutting-Edge Research
At Evidence in Motion, research plays a vital role in our pursuit of advancing the healthcare industry. Our dedicated team of researchers collaborates with esteemed academic institutions and industry partners to conduct groundbreaking studies that shape the future of physical therapy. Through evidence-based research, we aim to enhance treatment approaches, improve patient outcomes, and contribute to the overall advancement of the field.
Our researchers focus on a wide range of topics, such as rehabilitation techniques, therapeutic interventions, and emerging technologies. By bridging the gap between research and practice, we foster innovation and ensure our patients receive the highest level of care possible.
Comprehensive Services
Evidence in Motion offers a comprehensive range of services to address the diverse needs of our patients and healthcare professionals. Whether you're seeking rehabilitative therapy, educational resources, or research collaboration, we have you covered.
Our services include:
Individualized patient assessments and treatment plans
Specialized physical therapy programs for various conditions
Continuing education courses for physical therapists
Research collaboration opportunities
Knowledge sharing through publications and conferences
Join Us in Advancing Healthcare
If you are passionate about evidence-based medicine, professional development, and making a positive impact in the healthcare industry, Evidence in Motion welcomes you to join our community. Together, we can elevate patient care, foster innovation, and shape the future of physical therapy.
Contact us today to learn more about our services and how we can support your journey towards becoming a well-rounded, knowledgeable, and highly-skilled physical therapist.