Resistance Bands | Resistance Exercise
Nov 14, 2020
Products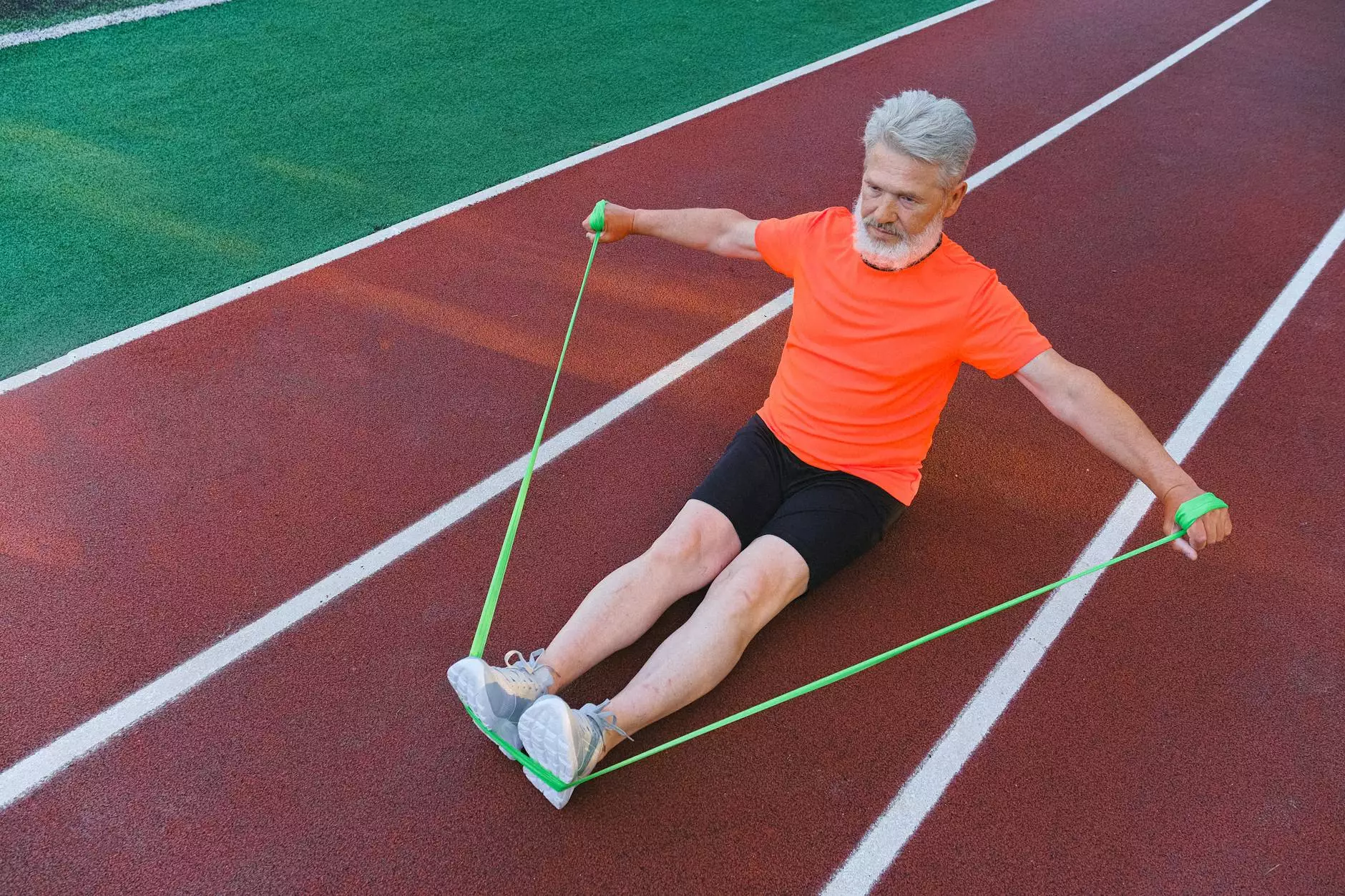 Introduction to Resistance Bands
Resistance bands, also known as exercise bands or workout bands, are versatile fitness equipment that can be used for a wide range of resistance exercises. These flexible bands are made from strong rubber or latex and come in various colors and resistance levels, making them suitable for individuals of all fitness levels.
Why Choose Resistance Bands?
Resistance bands offer numerous benefits that make them a popular choice for resistance exercise:
1. Versatility
Unlike traditional weights or machines, resistance bands allow for a full range of motion and can target specific muscle groups. They can be used for multiple exercises such as bicep curls, shoulder presses, squats, and more.
2. Portability
Resistance bands are lightweight and compact, making them easy to carry and store. Whether you are training at home, traveling, or working out at the gym, resistance bands are a convenient fitness tool that you can take anywhere.
3. Adjustable Resistance
Phoenix Medical Services offers resistance bands in different resistance levels, allowing you to gradually increase the intensity of your workout as you get stronger. Whether you are a beginner or an advanced fitness enthusiast, there is a suitable resistance band for you.
4. Joint-Friendly Exercise
Resistance bands provide a low-impact form of exercise that puts less stress on your joints compared to traditional weights or machines. This makes them an excellent choice for individuals with joint issues or those recovering from injuries.
Resistance Bands for Different Fitness Levels
At Phoenix Medical Services, we understand the importance of offering resistance bands that cater to different fitness levels. Our range of resistance bands includes:
1. Light Resistance Bands
These bands are ideal for beginners or individuals recovering from injuries. They provide a lighter resistance, allowing you to gradually build strength and improve flexibility.
2. Medium Resistance Bands
Medium resistance bands offer a moderate level of tension, making them suitable for intermediate users who want to challenge their muscles further. These bands can help in building lean muscle and toning the body.
3. Heavy Resistance Bands
Designed for advanced users, heavy resistance bands provide a greater level of tension for a more intense workout. These bands are perfect for building muscle strength and increasing overall power.
Tips for Using Resistance Bands Safely
To ensure a safe and effective workout session using resistance bands, follow these guidelines:
1. Warm-Up
Start with a warm-up routine to prepare your muscles for the workout. Perform dynamic stretches and light cardio exercises to increase blood flow and flexibility.
2. Correct Form
Maintain proper form throughout each exercise. Keep your core engaged, shoulders relaxed, and perform each movement in a slow and controlled manner.
3. Gradual Progression
As with any fitness routine, start with a comfortable resistance level and gradually increase it over time. This allows your muscles to adapt and grow stronger without risking injury.
4. Rest Days
Give your muscles time to recover by incorporating rest days into your workout schedule. This promotes muscle growth and reduces the risk of overuse injuries.
5. Consult a Professional
If you are new to resistance exercise or have any underlying health concerns, consult with a qualified fitness professional or healthcare provider before starting a new fitness routine.
Conclusion
Resistance bands provide a versatile, portable, and effective way to incorporate resistance exercise into your fitness routine. With Phoenix Medical Services' high-quality resistance bands, you can enjoy the benefits of resistance training at any fitness level. Remember to use resistance bands safely and gradually progress to prevent injuries. Get started with resistance bands today and achieve your fitness goals!